A garden transformation can be huge, or it can be made up of a series of smaller ideas. Here we look at some garden transformation ideas which will update your garden in terms of looks, maintenance and reduced ongoing costs.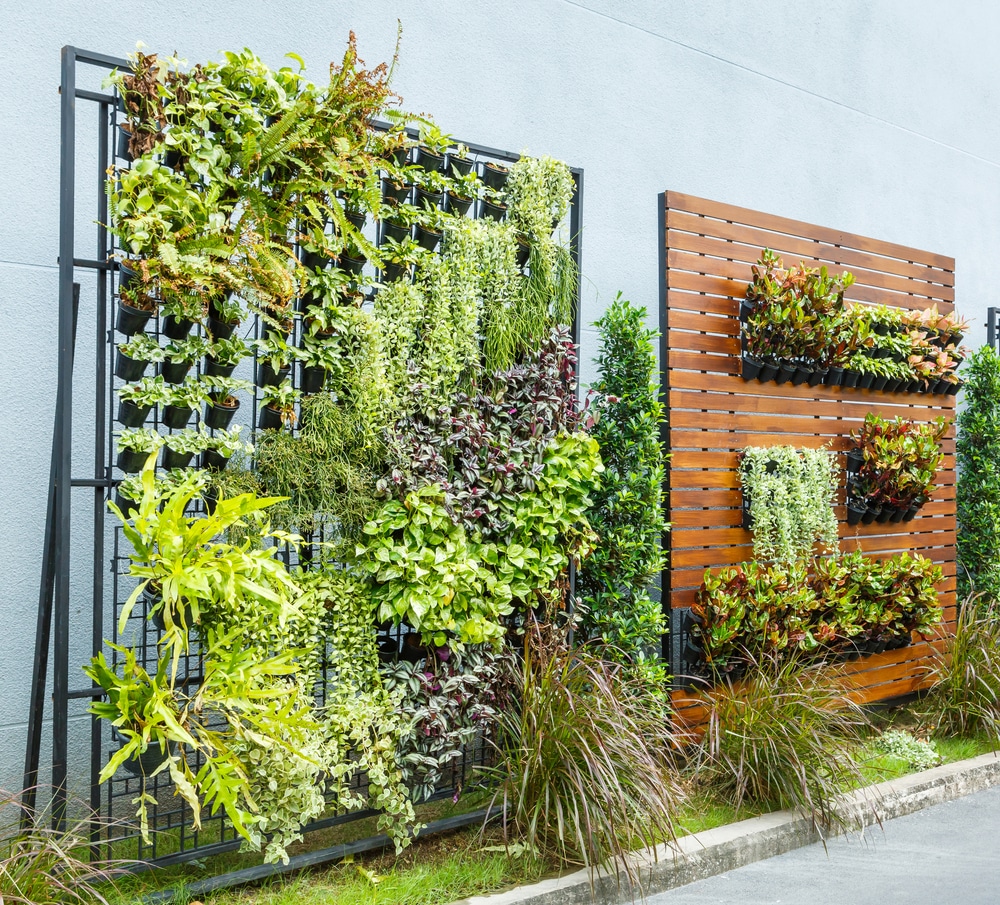 1. Include raised beds
 An easy garden transformation idea is to incorporate raised beds. This doesn't just create interest in a garden, but is a good fix for other problems, too. For example, if the soil in your garden is of poor quality, or if you have no bedding areas for planting at all, then a raised bed is a great way to add colour through plants, or grow vegetables.
Raised beds are a great idea for small garden transformations, as they're easy to install and can be built to size. Add some cushions to the low walls of a raised bed for instant and extra garden seating, perfect for entertaining.
2. Vertical gardening
If you're lacking in outdoor space, then small garden transformations can come easily through vertical gardening. Incorporating a trellis into a garden allows you to plant upwards. A trellis adds height and needs very little maintenance; simply plant a climber such as honeysuckle or jasmine and train it to grow up and around it.
Try fixing pots and planters filled with colourful blooms on brick walls as another way of planting vertically. These simple garden transformation ideas will encourage the eye to be drawn upwards.
3. Add a patio or decking for garden transformation
Garden transformations before and after will often feature a patio or decking area. Adding hard landscaping will instantly change the look of your garden.
A patio or decking area can better utilise a garden space for socialising or entertaining. It can also cut down on the amount of maintenance needed in your garden. If your patio or decking area is raised, it can make your garden appear larger.
4. Introduce a theme
Introducing a theme is perhaps one of the simplest ideas for a garden transformation, ideal for improving the look of your outdoor space.
A theme might be as simple as choosing a particular colour trend which can be incorporated through your plants, fences and hard landscaping, or it could link into your hobby, passion or specific uses for your garden.
5. Install artificial grass
Installing an artificial lawn is one of the best ways to create an instant garden transformation. High quality false turf will improve the look of your garden in many ways. There will be no more muddy patches or stubborn areas full of weeds; simply a lovely, even-looking lawn.
Fake grass will also dramatically cut the maintenance needed in your garden, with no more mowing, or watering the lawn in the summer months. In the long term, a synthetic lawn can save you money too, as you won't need a lawn mower or to buy products and fertilisers to keep your grass looking good.
If you live in a new build, garden transformations often include installing fake grass, as the outside areas tend to consist of churned-up mud with no real soil quality that could support a natural lawn.
For easy garden transformation ideas, install high quality artificial grass from Astro Warehouse.
There are many ways to make a garden transformation. Installing artificial grass will create a huge impact when it comes to updating the look of your garden, reducing maintenance, as well as saving you costs in the long term.
Our artificial grass range is premium grade quality and also comes by the roll so it can be supplied to you at unbeatable prices. Need samples? Order yours here.
Don't forget to check out our installation guides for help fitting fake grass on any type of surface.
Questions? Get in touch with our expert team.