Artificial Grass London
The Affordable Premium Quality Artificial Grass London Homeowners Recommend
There are so many reasons to choose Astro Warehouse as your artificial grass suppliers in London. Read on to discover more about our specialist, premium grade fake turf ranges, how we guarantee never to be beaten on price, and why when you use Astro Warehouse, you'll never have to shop around for a single artificial grass fitting accessory ever again.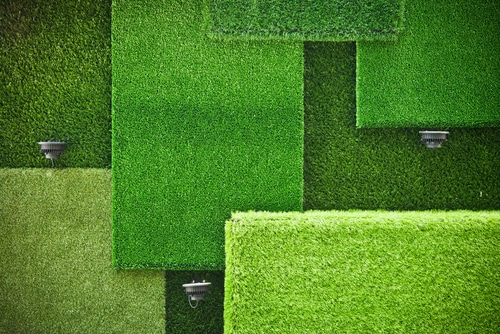 Artificial grass: What do you need YOURS for?
When it comes to synthetic turf, it's so important to consider how it's going to be used before you choose your product. At Astro Warehouse, we supply artificial grass London wide for all sorts of uses. From school playgrounds, sports tracks and gyms, to golf putting greens, exhibitions and wedding venues to beautifully landscaped gardens, there is a specialist fake grass product to suit every need.
Not sure which artificial grass range to choose for your individual project? Ask our experts. We're on hand to help with all the advice and guidance you need. Whether you're purchasing imitation grass rolls to create your own fake lawn in your London garden, or you're a trade artificial grass fitter in London, we're here to help you make all the right choices.
Our speciality fake grass ranges:
Astro Mars – the right choice for family gardens, safe for kids and pets
Astro Venus – perfect for events, exhibitions and indoor use
Astro Jupiter – choose this range for sports use including gyms and sports tracks
Astro Pluto – this is the one you need for golf putting greens
Astro Neptune – our specialist fake grass product for schools
View Ranges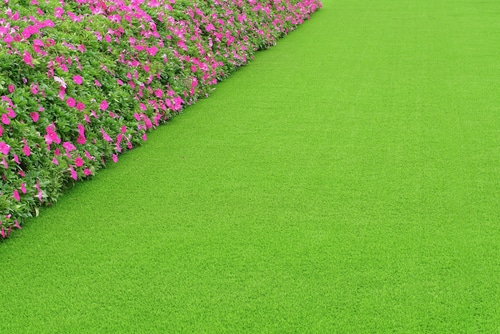 Why artificial grass fitters in London make Astro Warehouse their first port of call
From building contractors to garden landscapers, carpet retailers to event organisers, across London Astro Warehouse has become one of the most popular choices for artificial grass supply. Here are just a few reasons why:
Lowest price guarantee
Premium grade fake turf ranges
Everything in stock ready for immediate despatch
Easy online ordering
UK-wide delivery
Expert advice readily on hand
Full range of fake grass fitting accessories and materials
8-year guarantee on all artificial grass products
Buy fake grass by the roll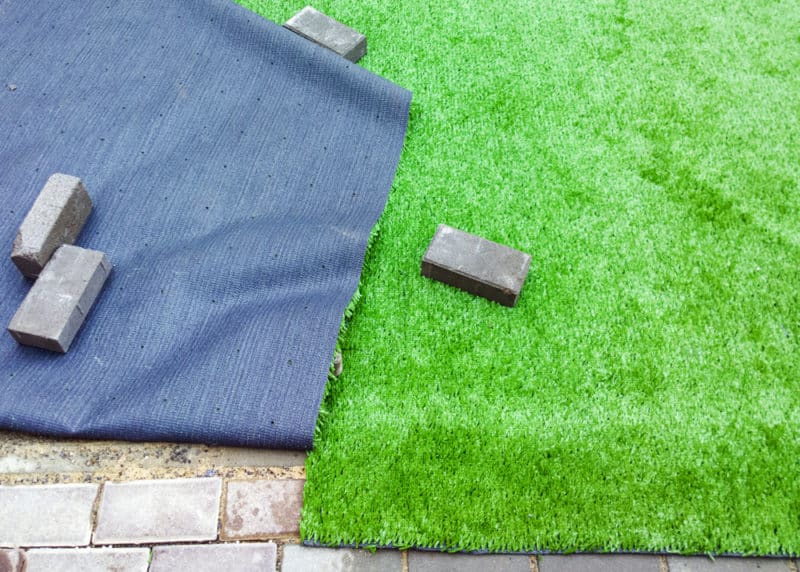 Artificial grass installation
Artificial grass fitters in London, and members of the public keen on fitting their own fake grass, can all rest assured of the guidance that's on hand from our helpful experts.
We've also put together a comprehensive range of synthetic grass installation guides ready for you to make use of the one that suits your specific needs. Always remember the importance of following the correct guidelines when installing artificial grass. London wide, needs will vary as fake turf is laid on a variety of different bases. So be sure to follow the procedure that's most appropriate. For example:
Laying fake grass over natural grass
Laying fake grass on concrete, slabs or tiles
Fitting artificial grass on mud or dirt
Installing artificial turf on stones or gravel
Fitting fake grass on decking
View our Installation Guides
For Artificial Grass Suppliers London, Choose Astro Warehouse
Looking for the best, highest premium fake turfs at the lowest prices? We promise never to be beaten on price for artificial grass supply in London. Why not make us your go-to supplier for everything imitation grass related? From quality specialist turf ranges to shockpad underlay, weed membrane, sand, adhesive and more, we've got everything you need for your fake grass installation project!
Contact Us
All you need to know
Frequently Asked Questions
With the right care and attention, you can expect our premium grade fake turf ranges to last around 20 years. You'll need to ensure the correct installation though, and follow the right maintenance procedures from day one.
We provide a supply-only fake grass by the roll service to the trade. Our loyal customers across London include local builders, contractors, garden landscapers, event organisers, carpet retailers and fitters, schools, gyms, golf clubs and more.
Aside from our highest quality, lowest price promise, we also offer an 8-year guarantee on all our fake turf ranges, so you and your customers can enjoy total peace of mind. We also offer a money-back or quibble-free replacement promise for any defects.
"The grass range is great, excellent choice for my back garden."
Lione
"Astro Warehouse don't only sell the grass but also the installation materials such as the joining tape and glue, it made it so much easier for my builder."
Roz Clark
"I have no regrets after the purchase, thank you Astro Warehouse."
Andrew
We supply both public and trade
Our Clients Include