No outside space would be complete without somewhere to sit back and relax. Precisely why garden seating has become such an important landscaping feature. From a humble garden bench, to deck chairs and plush corner sofas, there's so much choice in outdoor seating. Let's take a look at what to consider when making your choices, as well as some of the most popular options on offer.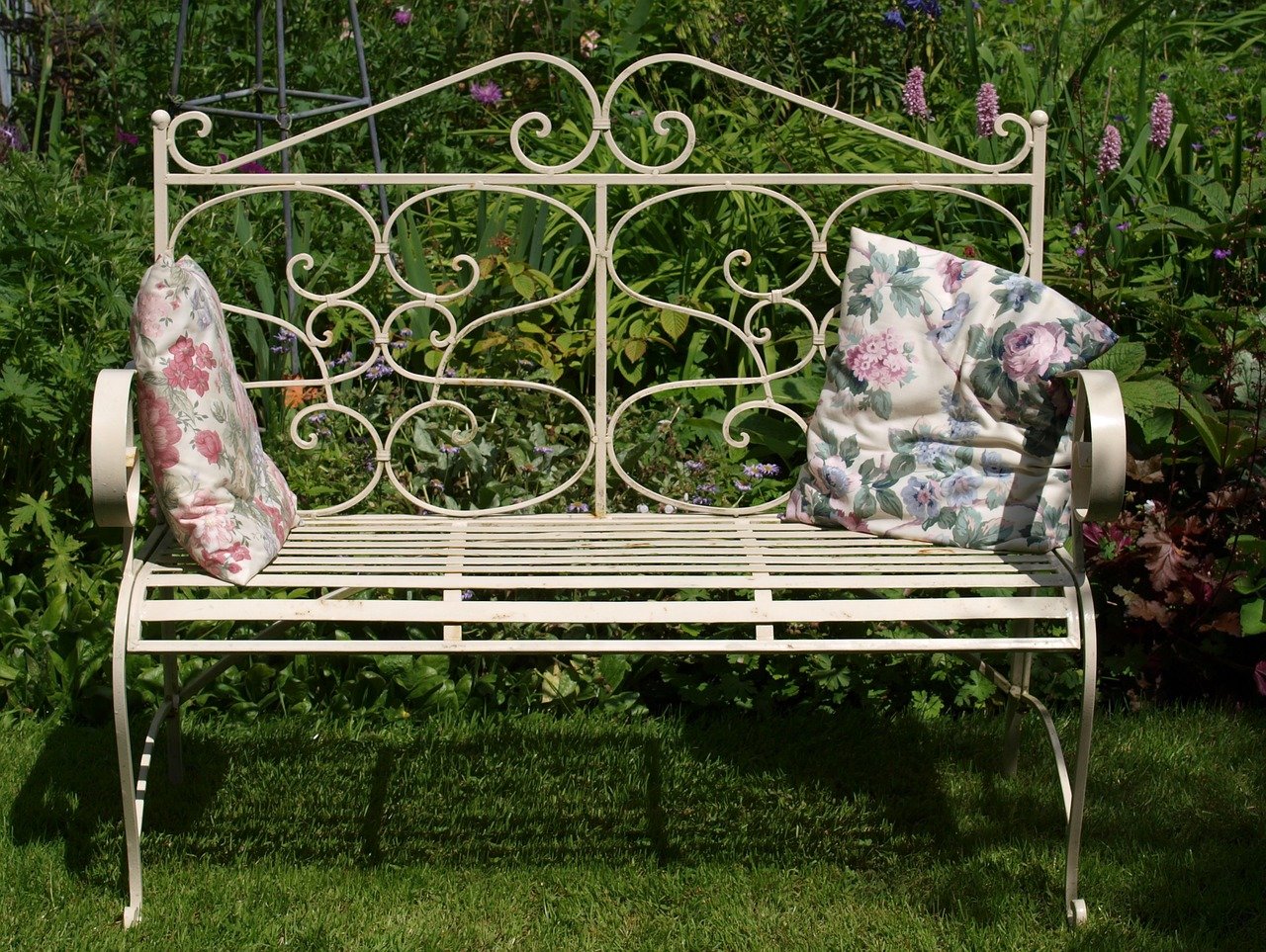 1.             Garden bench
A classic garden bench works well as outdoor seating because there is something to suit pretty much every garden. A garden bench can be placed on the patio against a sunny side of the house, or perhaps under a tree or by a pond to create a different focal point. They also sit perfectly in a sheltered alcove at the front of the house; the ideal place to pause and whip off those wellies after a long country walk.
Garden benches can range from extremely simple to more elaborate designs. If you're creative, a garden bench can also be made by recycling something else. Try crafting your own by upcycling unwanted furniture, driftwood or fallen branches for something truly unique.
2.             Dining table and chairs
If you love entertaining, chances are you've got some form of table and garden chairs. Patio sets vary wildly, from a basic table and fold up chairs to more relaxed lounge sets with corner sofas.
Think about what would work best in the space that you have. For eating, a dining table and garden chairs need to be on a flat surface. Mostly this works best on a patio or decking area, but if your table and chairs are not too heavy and are stable, then they could sit directly on grass.
3.             Banquette seating
If you're short on space in your garden, a good idea is to incorporate outdoor seating into a wall or raised garden planters.
Topped with cushions, these informal garden chairs are brilliant for people to grab a seat at a party or social gathering. Add an occasional table for drinks, or a dining table, and you're instantly making the most of your space.
4.             Pergola seating
Perching beneath a pergola provides a spot of relaxing alone time; a breather from the hubbub to perhaps enjoy a good book or sneak in a quick forty winks.
This type of outdoor seating works well in a quiet spot or corner away from the house. To enhance the feeling of privacy, choose a design where you can encourage climbing plants to grow up and over the pergola.
5.             Bistro set
A bistro set is perfectly suited to a smaller garden or balcony garden, but can be moved around in larger gardens to enjoy the sun at different times of the day.
Perhaps position your bistro set to enjoy a coffee and a read of the day's news with the first of the morning sun, or choose an alternative nook to catch the last of the sun's rays, washed down with a glass of something cold.
6.             Loungers
If you're a sun worshipper, then traditional sun loungers or deck chairs offer the best way to relax. Gone, however, are the days of cheap and tatty plastic garden chairs. Now there are some super stylish loungers and deck chairs available which can really make a statement in your garden.
All you need to do is find your perfect spot, grab a great book and kick back and relax. Now all you need is the sun!
7.             Rattan furniture sets
Rattan furniture sets are very popular for outdoor seating. They can be left outside during all weathers, and there's a good selection of formal and informal garden chairs to choose from.
Rattan furniture sets also work well when placed on artificial grass, as they have an even weight that won't damage your fake turf. Do make sure though that there are no sharp edges or feet at the base of your garden furniture which could potentially damage or tear your synthetic lawn.
Set off your new outdoor seating with quality artificial grass from Astro Warehouse
Whatever garden seating you opt for, make sure it stands out by surrounding it with premium grade fake grass. Astro Warehouse offers a range of artificial grass products at the best prices.
Need samples? Order yours here. You can also out our installation guides to help with fitting your fake grass. For specific questions or any other advice, get in touch with our  friendly team.