If you're looking to update your garden either with plants, furniture or landscaping, why not incorporate the very latest colour trends for gardens in 2021? Here we take a look at the top colours that are on trend for this year and how you can best use them to brighten up your outdoor space.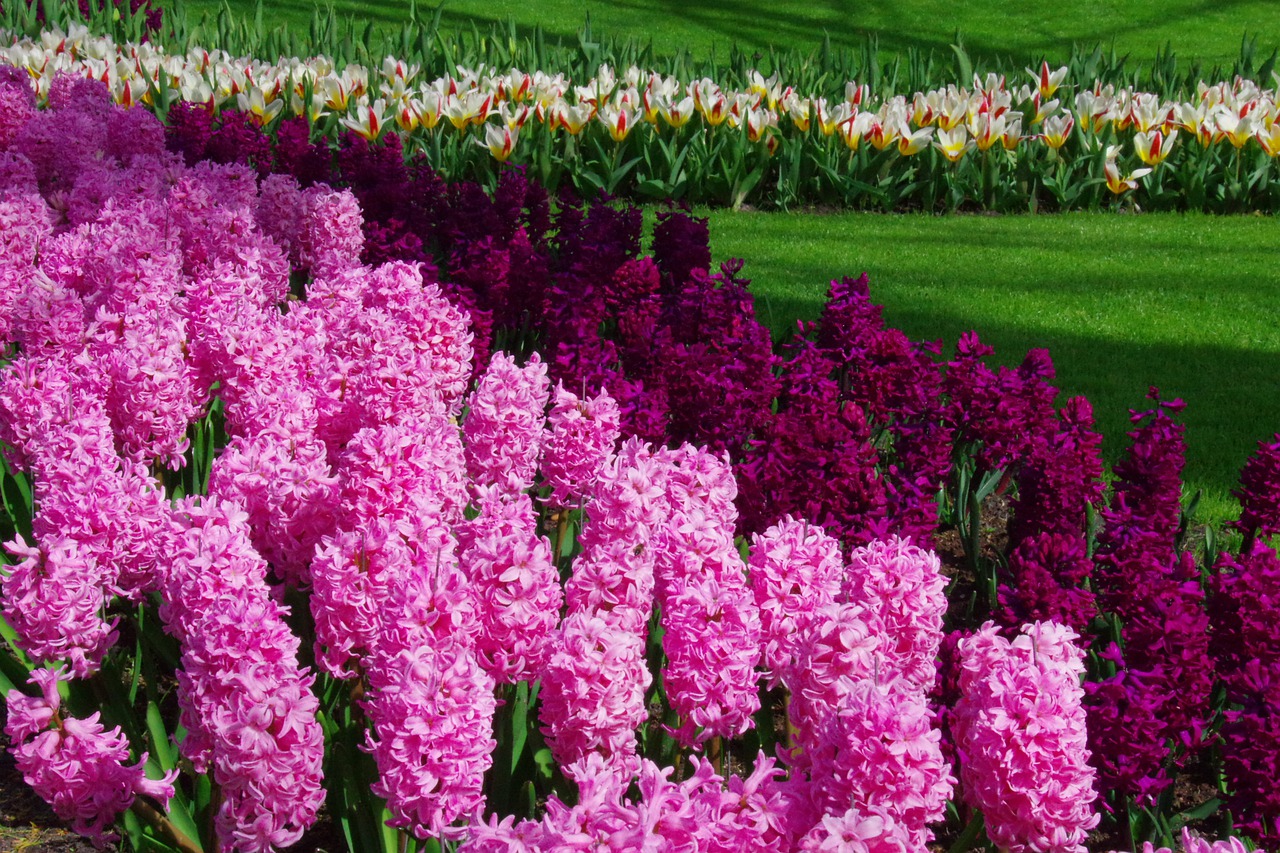 What are the garden colour trends for 2021?
For its renowned 'Color of the Year', Pantone has announced a combination of two colours for 2021, the first being 'Ultimate Grey', and the second 'Illuminating', a bright yellow shade. Chosen to represent the feelings of strength and sunny hopefulness, these colours capture the nation's feelings of resilience and hopeful optimism as we slowly emerge from lockdown.
Meanwhile, Color Marketing Group (CMG) has named 'Becoming' as its colour of choice for February 2021. This warm, off-white is the perfect complement for stronger shades, making it a breeze to work with.
How to plant around the colour trends for gardens in 2021?
Incorporating this year's colour trends into your garden could be as simple as choosing plants which match these tones. Illuminating – the sunny yellow colour – is easy to work with. Think dahlias, sunflowers, daffodils, forsythias and roses, as well as the stunning Rudbeckia hirta, more commonly known as the Black-Eyed Susan.
Grey coloured plants offer perhaps less choice, although you might opt for more silver hued varieties, such as the easy-to-grow silver ragwort, 'Silver Dust', a striking shrub that makes an excellent backdrop for more boldly coloured species.
Remember to think about the colour of the whole plant: leaves, stem, petals, berries and seed head. The different parts can complement and contrast with some clever planting.
Also, consider the light in your garden and how this might work with the latest garden colour trends 2021. Pale, cool colours are a good way to open-up a smaller area, or give the illusion of space to a more compact sized garden. Bright colours, like Illuminating from Pantone, create a focal point for larger, more open spaces. Such strong colours also work well in areas of the garden which receive strong sunlight. Whites, such as the on-trend Becoming shade from CMG, lend themselves to areas of garden that you can see at dusk.
Complementary garden colour trends 2021
Working Pantone's Ultimate Grey colour trend into your garden design could be translated through structures and hard landscaping. Find your shade of grey and use the same tone to paint fences, edging, sheds and pergolas. You could also use the same shade for patios and pathways.
Introduce any of the latest garden colour trends to pots, and extend to the likes of garden furniture, cushions, outdoor rugs and lighting. All of these will greatly complement your planting.
Finally, think about offsetting the colour schemes in your garden with artificial grass. Fake turf looks natural and lush all year round with no muddiness in the winter, and no scorched, dried-out mess in the summer. No matter what the colour scheme of your garden, you can be sure that plants, furniture, structures and accessories will all look stunning against the backdrop of the beautiful rich green of astro turf.
Choose fake grass from Astro Warehouse to showcase the latest garden colour trends for 2021!
For durable synthetic grass that looks fabulous against any colour trends for gardens in 2021, choose Astro Warehouse. Not only is our artificial grass range premium quality, it also comes by the roll and is supplied at unbeatable prices, making it a great choice if you're in the trade or installing fake grass for your own garden.
Need samples? Order yours here. We also have a range of installation guides to help you fit your fake grass on any surface. Questions? Get in touch with our helpful team.