We've established that quality fake grass looks fabulous and amazingly realistic year-round. But what does artificial grass feel like? We are often asked "Does artificial grass feel real?" Understandably, if you're buying a fake lawn, how it feels is important. Whether you're relaxing on it, playing or walking on your artificial lawn, you want it to feel natural. We look at some of the key points you need to be aware of when buying fake turf to make sure your artificial grass feels real.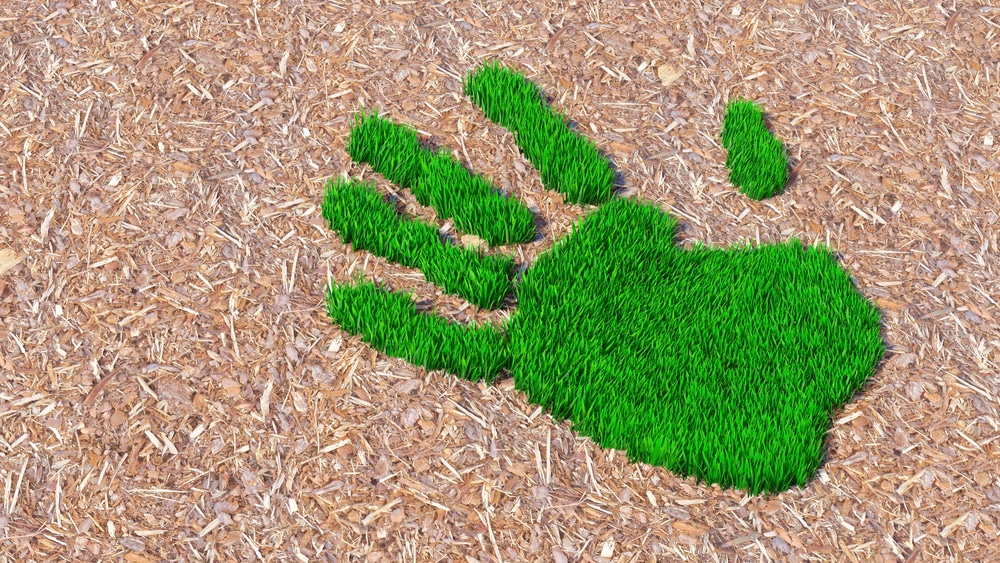 Quality
 As with many things in life, a high quality product will look and feel better than something that is inferior. A high quality false lawn will not only look more realistic, but it will feel more like the real thing too. At Astro Warehouse, we have spent 25 years developing and improving our artificial grass products and only use the highest quality polyurethane fibres to give it the most realistic look and feel.
Sometimes we're asked – "Can you walk on artificial grass?" The answer is yes of course you can, but fake grass will feel more comfortable and natural to walk on if it is made from high quality fibres.
A good quality synthetic turf will be evenly backed; will have a consistent colour made up preferably from several tones, and contain well-stitched tufts.
Pile height
When trying to answer the question "What does artificial grass feel like?", the pile height of synthetic grass forms part of the answer. Pile height refers to the length of the blades of false grass and is measured from the backing to the tip in millimetres.
Most artificial lawns for general garden use have a pile height of between 25mm and 38mm. False turf designed for specific purposes, such as golfing greens, can be shorter. With astro turf for gardens, the longer the pile height, the more natural the grass will look and feel.
What does artificial grass feel like? A premium infill is key.
A superior infill such as silica sand, will affect whether artificial grass feels real. Infill has several functions in helping your synthetic lawn look and feel like real grass. Firstly, a good quality infill will help your artificial grass stay in place, with no chance of it developing wrinkles or folds because the infill weighs it down.
An infill also helps the blades of your artificial lawn to stand up or return to their usual position if they have experienced any pressure. A good quality infill can help protect the backing material of your false turf from damage through activity or from the environment, which helps to prolong the life of your fake grass. Finally, a superior infill is what makes your false lawn feel soft and bouncy, so an infill is vital in making your synthetic turf feel natural.
Another common question we get is "How soon can you walk on artificial grass?" We recommend that once the silica sand infill has been applied to the false grass, you don't walk on it for at least 24 hours.
Maintenance of artificial grass
Although fake grass doesn't need much looking after, you should regularly remove loose debris like leaves and moss and brush it with a stiff broom to ensure that the fibres remain upright.
Keeping your artificial grass maintained in this way will ensure that it stays looking good and feeling luxurious.
What does artificial grass feel like? Check out the samples from Astro Warehouse and find out for yourself!
Nobody wants a lawn that feels like plastic, and we hope that we've demonstrated here that there are several factors which help answer the question "what does artificial grass feel like?"
For false grass that feels realistic, be sure to buy a high quality artificial grass with a decent pile height, and use a premium infill as part of your fake grass installation. Finally, regular light maintenance of your synthetic lawn will keep your false turf feeling good.
Our artificial grass range is premium grade quality and also comes by the roll, so it can be supplied to you at unbeatable prices. Why not choose from our artificial grass samples and see for yourself the quality, colour and feel of our fake grass?  Order yours here!
Don't forget to check out our installation guides for help fitting fake grass on any type of surface. Questions? Get in touch with our expert team.