The pile height of fake grass needs to be considered carefully before installation to ensure that you get the best type of artificial turf for your needs. Not sure which pile height is right for your project? Our ultimate guide to artificial grass pile height sets out the aspects you need to think about.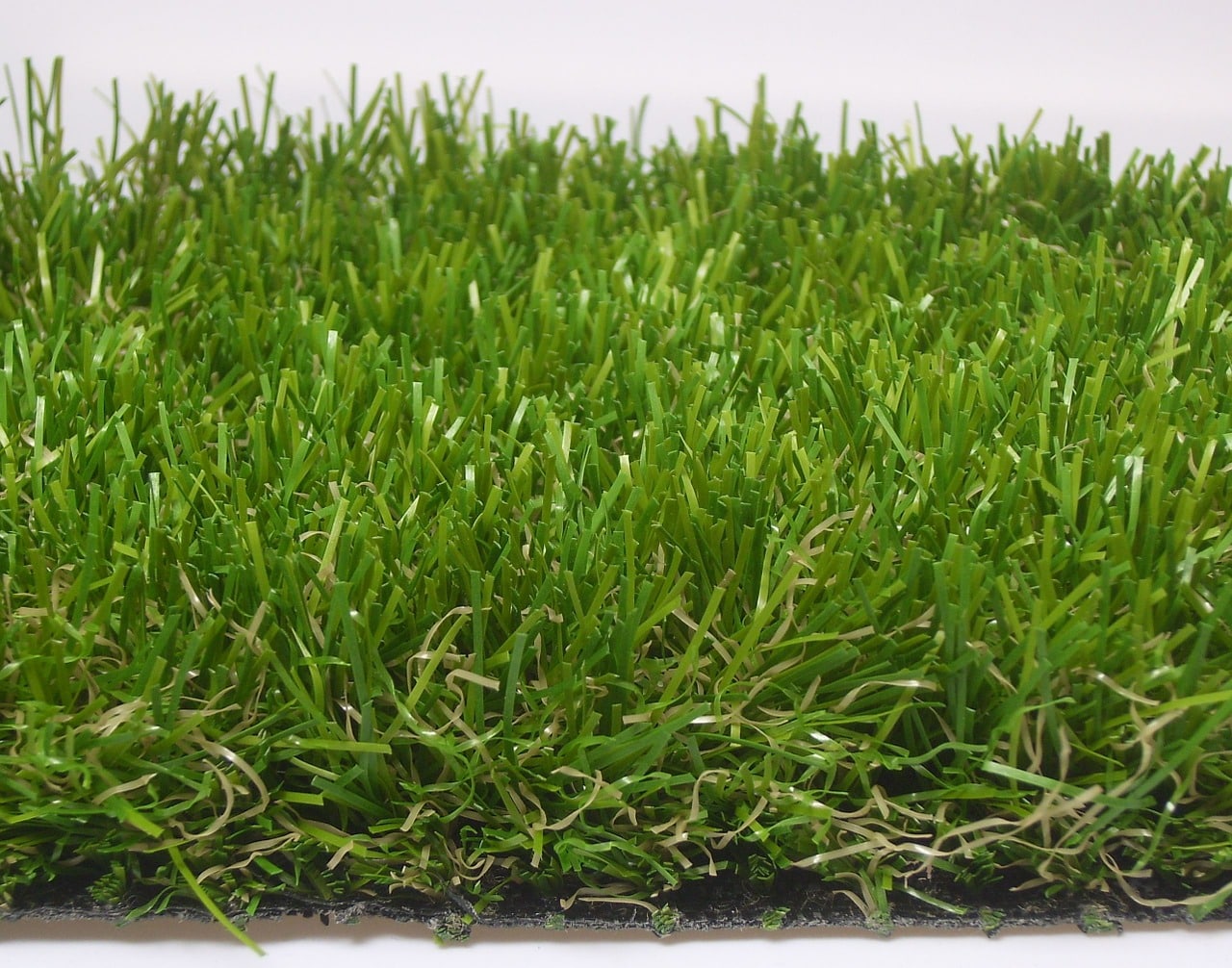 When it comes to installing fake grass, there are a lot of aspects to take into consideration. Pile height is just one of them, and whilst its importance may not be obvious, there are actually a lot of reasons to consider the height of the pile of synthetic grass seriously.
What is synthetic grass pile height?
 Pile height – whether in relation to carpet or artificial grass – is the measurement of the height from the backing to the top of the surface fibres. It therefore relates to the length of the blades of grass.
The pile height is usually measured in millimetres. It can vary from as little as 10mm to nearly 200mm, with many options for budget artificial grass and luxury artificial grass in between. Which pile height you choose will depend on where and how you want to use your synthetic grass.
Why is the pile height of fake grass important?
The pile height of your fake turf will be important for a variety of reasons. Firstly, it will determine how your grass looks. For low traffic areas, long, luscious blades of grass will look very attractive, but if it's an area of high footfall, once trodden on, those same blades of grass will not look so good once flattened underfoot. Similarly, if you go too short with the pile height of an artificial lawn, you could make your outdoor space look like a sports pitch rather than a garden.
Fake grass is also very tactile and sensory, and if you're installing it in a children's playroom, for example, you may wish to consider the pile height in relation to how it feels underfoot. Longer fibres offer greater cushioning and flexibility, whereas shorter fibres will make it feel harder underfoot.
Does the purpose of the fake turf affect the pile height?
Yes, how you intend to use your artificial grass will determine which pile height you should select. Just as you wouldn't want an artificial lawn in a garden setting to look like a sports pitch, similarly, if you are using your fake turf for sporting purposes, this should be considered when choosing your pile height.
For example, when using fake grass on a putting green, you'll want to install a shorter pile. This will allow for the smoothest roll for golfers. Similarly, if you're installing fake grass in a setting where there are lots of young children around, such as in a preschool or nursery, artificial grass with a long pile height can make young children trip over more.
Does fake grass pile height affect durability?
All fake turf, whether luxury or budget artificial grass, is extremely durable. However, it's important to remember that longer fibres may flatten quicker than turf with shorter fibres. For somewhere with a high footfall, such as in schools, a shorter pile will be more durable.
How to choose the right fake grass for your needs
When installing fake grass, it's important to consider how it will be used. Here at Astro Warehouse we offer helpful advice on choosing the right pile height for your clients' needs.
Get in touch today to discuss your project and we'll help you choose the right synthetic grass for the job from our exclusive range.