Whether you're approaching retirement or already retired, you'll no doubt have many plans for how you'll spend your time. Perhaps you're looking to pass your golden years travelling and seeing the world? Maybe you're hoping to spend more time with your family or grandchildren? Or perhaps you're looking forward to enjoying some rest and relaxation? Whatever your aspirations, a low-maintenance garden for retirement will ensure you spend more time enjoying yourself, and less time labouring. Here are a few good reasons why a low maintenance garden is the right choice for retirement.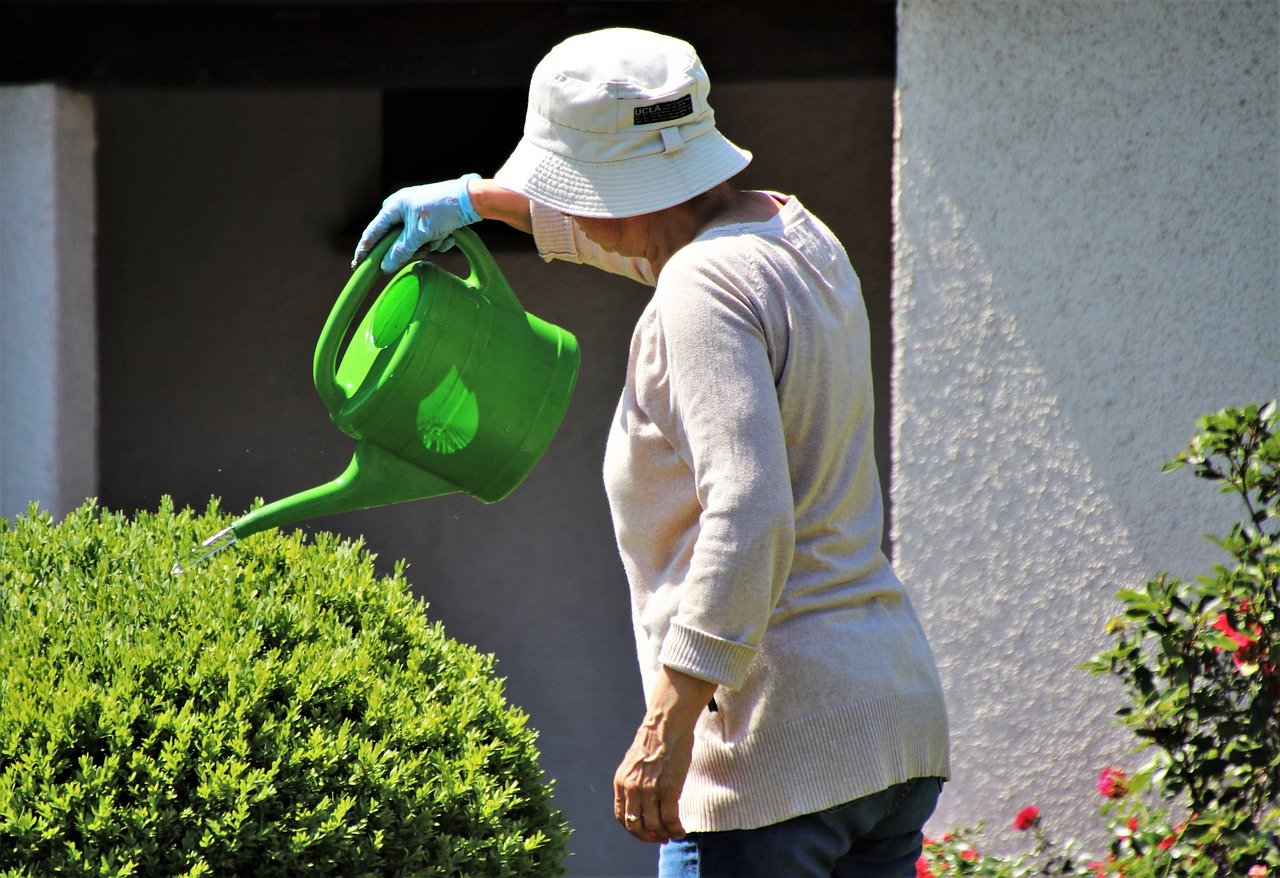 How to create a low maintenance garden for retirement?
You deserve a well-earned break, and perhaps your retirement is time to kick back and enjoy your garden rather than be working your fingers to the bone to try and keep it looking good.
There are several ways to create a low maintenance garden, such as installing a watering system or minimising planting areas. Installing artificial grass is another idea.
With fake grass there's no need to spend your time mowing, weeding, fertilising and watering the grass, instead you can sit and enjoy the sun with a book and a cool glass of something instead.
Spend time with the grandchildren
If you're hoping to spend some valuable quality time with the grandchildren during your retirement, then installing astro turf could be a great idea that benefits your whole family.
Synthetic grass is soft, safe and durable, meaning it can easily handle a lot of traffic from little as well as grown-up feet, but it still feels comfortable and perfect to sit on too. So, whether you're playing, reading a book, picnicking or simply lounging in the sun, you can be sure that artificial grass will be the right choice for you and your grandchildren, whatever their age.
Play more golf!
If you're a keen golfer and plan to spend more time playing golf during your retirement, then perhaps you could consider turning part or all of your garden into a putting green!
Installing artificial turf gives you an instant putting green and allows you to perfect your swing in private. Not only that, but an instant putting green will provide some fun for your entire family too.
Be sure to choose the right type of fake grass for your putting green. You'll need a short pile that is specially designed for the smoothest roll.
Enjoy your garden!
Have you got some projects in mind for your garden during retirement? Perhaps now is the time to build that pergola, pond or summer house you've always dreamt about? Whatever your garden project, you can be sure that an artificial lawn will set it off beautifully.
The brilliant thing about fake turf is that it always looks green and beautiful. There's no muddiness like there is with natural grass after it's been raining, and false grass won't turn dry and brown in the hotter summer months.
For a garden that looks great and needs little looking after in retirement, choose artificial grass from Astro Warehouse
However you plan to spend your retirement, fake grass is a seriously good investment that will look superb all year round. A great choice for a low-maintenance garden for retirement, synthetic turf will give you more time to focus on the important projects in your life.
At Astro Warehouse, not only is our artificial grass range premium grade quality, it also comes by the roll for easy installation and is supplied at unbeatable prices.
Need samples? Order yours here. We also have a range of installation guides to help you fit your fake grass on any surface. Questions? Get in touch with our helpful team.