With our gardens taking on more and more importance recently, using synthetic grass to add a bit of fun into your outdoor space is no bad thing. How about a putting green? Artificial turf is perfect for creating a garden putting green which can be fun for all the family!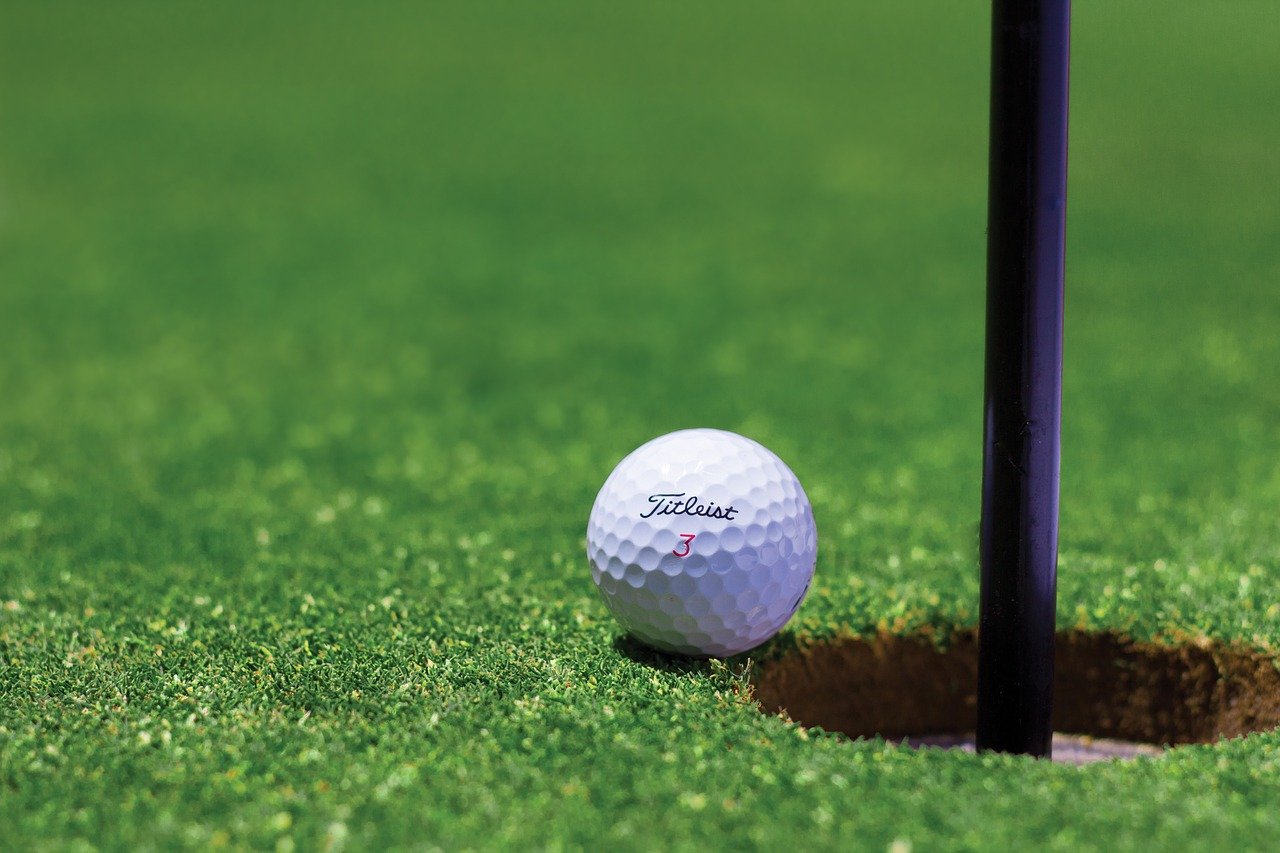 Whether you're a regular at your golf club or crazy golf is more your style, there's no doubting that adding a putting green to your own back garden is a fun idea. And it's not that difficult to achieve, either. Although homeowners may be put off by the expense and maintenance that a putting green with a real lawn, synthetic grass can be the answer to those putting green dreams.
How to install your own putting green
The first thing required to add a putting green to a garden is enough space in which to install it. If there is enough space to spare in the garden, then it's time to design your green. Using artificial grass you can design something which resembles the real thing rather closely.
Although your putting green can be any shape, it's worth bearing in mind that our synthetic grass golf product comes in widths of 4m wide. Therefore, it's a good idea to design a green which is a maximum of multiples of 4 metres wide, so usually either 4m or 8m, maximum. In terms of length, fake grass can be more flexible in this respect and can be cut to any length required.
Remember, the green can be any shape that takes your fancy; the beauty of it is that it doesn't have to be straight up and down. Real putting greens are rarely symmetrical, so your design doesn't have to be, either. In fact, with an irregular design it will be more testing to manoeuvre the ball around, which will make it more challenging and better practice for the real thing. You may also wish to add a bunker to your design, space dependent, which can be created using sand or, as an easy maintenance option, white, blue or yellow fake grass to form its features.
Which synthetic grass should I choose?
Any good artificial grass suppliers will be able to supply you with a product specifically for use on putting greens. It's important to remember that pile height is crucial when it comes to putting greens, to allow for the smooth movement of the ball and easy maintenance in high traffic areas.
Does a fake grass putting green require specialist installation?
In terms of installing a putting green, it is much the same as installing any artificial turf. A good fake turf installer will be able to create a green in much the same way as laying a fake lawn.
However, when infilling the grass pile with sand, it's worth bearing in mind that the amount of sand used will affect the speed of the ball, and that the more sand used the faster the speed of the ball will be. It's also worth noting that the more the green is used, the speedier the surface will become; many homeowners will not want the surface to become too speedy as this will stop the fake turf from replicating a natural grass putting green.
Need synthetic grass for your putting green? Get in touch with Astro Warehouse!
If you need synthetic grass for a putting green, take a look at the Astro Warehouse range.
As leading artificial grass suppliers, we are able to supply fake grass for anyone who fancies getting in some putting practice in their own back garden. With our expert advice on pile height as well as designing a green, we can add a little bit of fun into plenty a back garden with our synthetic grass for putting greens.