With such a recent huge focus on climate change, it's important to look at what we can do to become more environmentally friendly in our lives. Here we look at how to have an environmentally friendly garden alongside fake grass, and attempt to answer the question is fake grass environmentally friendly?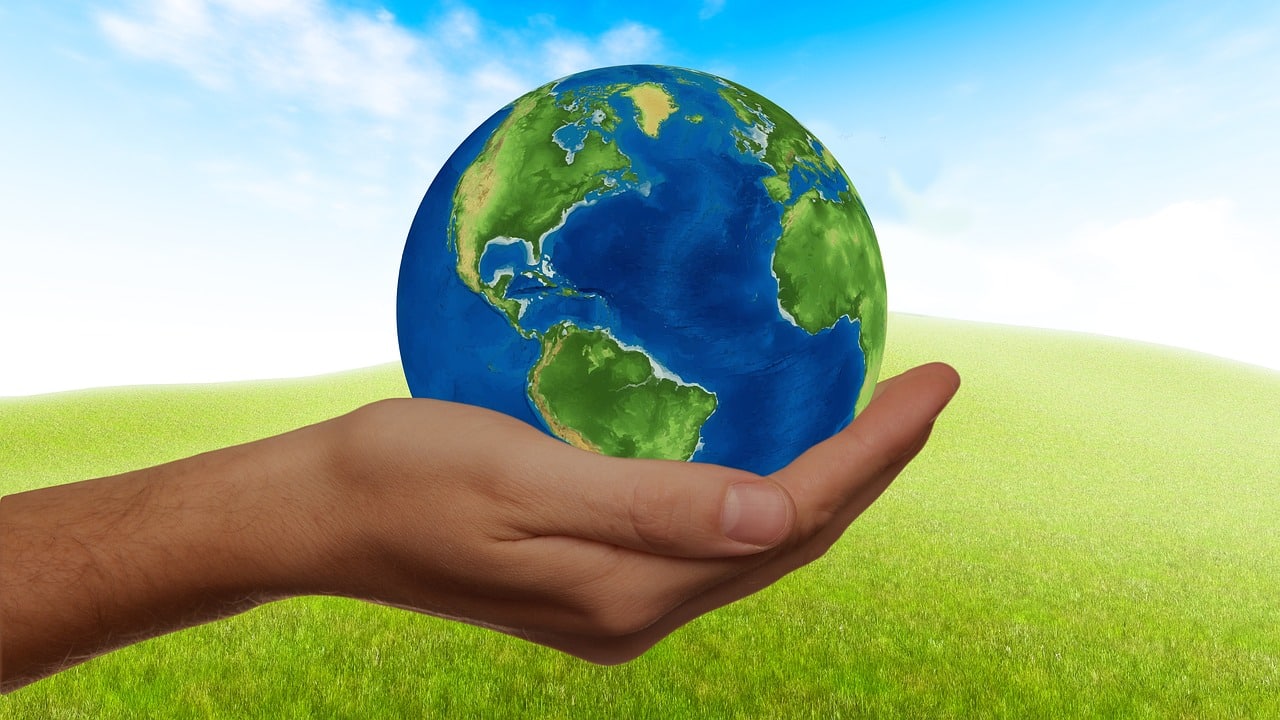 Introduce a wild area
 Environmentally friendly gardening tips include growing a wild garden. If you're lucky enough to own a good sized garden, you could introduce a small wild area which sits happily alongside your fake lawn. Ideally your wild area will be somewhere that has a lot of light and where long meadow grass and wildflowers will flourish. Once established, the birds, butterflies, bees and other insects will love this area and just like your false turf, it won't need maintaining!
Add bird boxes
If you're looking at how to make your garden environmentally friendly with artificial grass, then try adding bird boxes and feeding tables to encourage more wildlife. Not only will these environmentally friendly gardening products give you pleasure to watch, but they will help to improve the ecological system. Your plants will be kept healthy as the visiting birds will eat more pests and aphids such as greenfly.
We suggest placing the tables and boxes up high rather than directly on to a false lawn so that they are out of the reach of rodents and any prey.
Environmentally friendly garden planters and pots
Planters and pots can be used to add more natural greenery and breathe more life into and around your artificial lawn or hard landscaped areas such as patios. Fill them with colourful flowers to attract pollinating bees, or try lavender, mint or sage to attract other insects. You could try re-cycling or up-cycling any un-used pots and containers from around the house for an added approach to an environmentally friendly garden.
Is fake grass environmentally friendly?
This is a question that we often get asked at Astro Warehouse. Whilst artificial grass will never attract insects or pollinators as real grass does, there are some other important environmentally friendly fake grass factors to consider.
With a fake turf you'll be conserving resources as it doesn't need watering like a real lawn does during the summer months. Artificial turf requires no toxic chemicals to keep it looking healthy and well-fed. Finally, a synthetic lawn doesn't need cutting or strimming with electric or petrol-powered mowers, which means using less fuel usage.
Whilst you may spend time looking at whether fake turf or a real lawn is right for you and your house, artificial lawns not being environmentally friendly is something of a myth.
Looking at how to create an environmentally friendly garden? Consider a fake lawn from Astro Warehouse
There are plenty of ways in which to encourage your garden to become more environmentally friendly. Introducing an artificial lawn may not seem an obvious choice, but there are several advantages which can help to preserve and save our planet.
Our artificial grass range is premium grade and is free from chemicals so it is non-toxic, it also comes by the roll so it can be supplied to you at unbeatable prices. Samples? Order yours here.
Don't forget to check out our installation guides for help fitting false grass on any type of surface.
Questions? Get in touch with our expert team.