With most of us leading busy lives, a garden sanctuary is an important haven to help us relax and unwind. It's well known that green spaces have a positive effect on our well-being, so here we look at different steps that can be used to create a cool and calm garden sanctuary.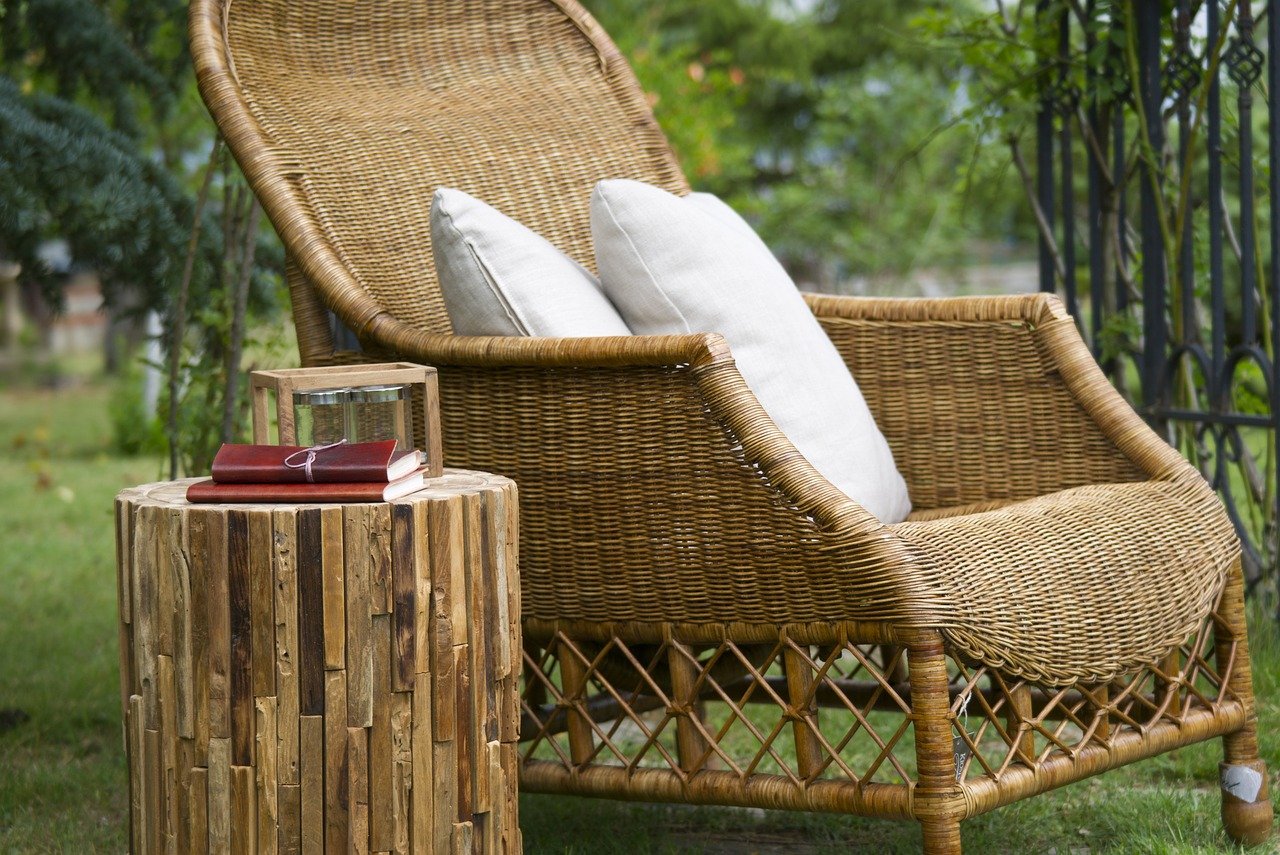 Simple colours and layout
To achieve a true oasis of calm, your garden colours should be kept simple. Stick to one colour theme rather than array of different shades, and complement one or two hues with lots of greenery. Check out the top colour trends in gardens this year.
Try pale colours such as blue, pink, white or mauve to enhance the feeling of cool and calm. You could plant flowers to match your colour themes, for example Forget-me-Nots, Love-in-a-Mist or a blue hydrangea for blues for example. Use your colours to carry through into garden furniture or hard landscaping too.
Keeping the layout simple and free from clutter enhances the feel of a garden sanctuary. 
Garden sanctuary privacy
Your garden sanctuary needs to be a place of calm retreat, out of sight of neighbours. Creating a feeling of enclosure helps to add to the sense of tranquillity. There are several ways to do this whilst maintaining a green open space.
Fences are the easiest way to create a sense of privacy. You can add trellis to give height if you're overlooked above fence height. Don't forget to train climbing plants up your fence or trellis to further boost the privacy whilst adding colour and scent.
Trees and shrubs are a natural way to achieve privacy and have the advantage of being environmentally friendly, as well as acting as a barrier to noise and pollution. Fast growing climbing plants include Clematis Montana, Wisteria and Solanum Crispum.
Comfortable seating
A garden sanctuary wouldn't be complete without somewhere comfortable to relax. Think about the different places in your garden, and seating that would suit these areas. Perhaps a bistro set for where the garden gets the morning sun and a stylish corner sofa set for relaxing in the evening.
Encourage wildlife
Plant flowers and shrubs that will encourage bees and birds into your garden. This will help boost the well-being effects of your garden sanctuary. Watching wildlife is truly relaxing, plus it's nice to know that you're doing your bit for the eco-system.
Introduce features as part of your garden therapy such as a bird bath, bird box, bird feeders and bug hotels, sit back, and watch the wildlife come.
Add a water feature
A pond, fountain or stream can act as a brilliant focal point in your garden sanctuary. The sound of running water gives a soothing effect, which helps promote relaxation.
Install fake grass
Installing artificial grass into your garden will produce a lovely lush green looking lawn all year round.
With very little maintenance required, fake turf will mean you don't have to worry about mowing or weeding the lawn, and can instead simply kick back and enjoy your garden sanctuary.
For added calm in your garden sanctuary, install natural looking artificial grass from Astro Warehouse
Our false turf at Astro Warehouse is premium quality and looks amazingly realistic in any garden sanctuary. Our quality products are supplied by the roll at unbeatable prices.
Need samples? Order yours here. We also have a range of installation guides to help you get started. Questions? Get in touch with our helpful team.