With the recent conclusion of COP26, there's never been more focus on climate change and how we, as individuals, along with entire nations, can do more to protect our planet from further destruction. Here we look at how climate change can impact gardening in the UK.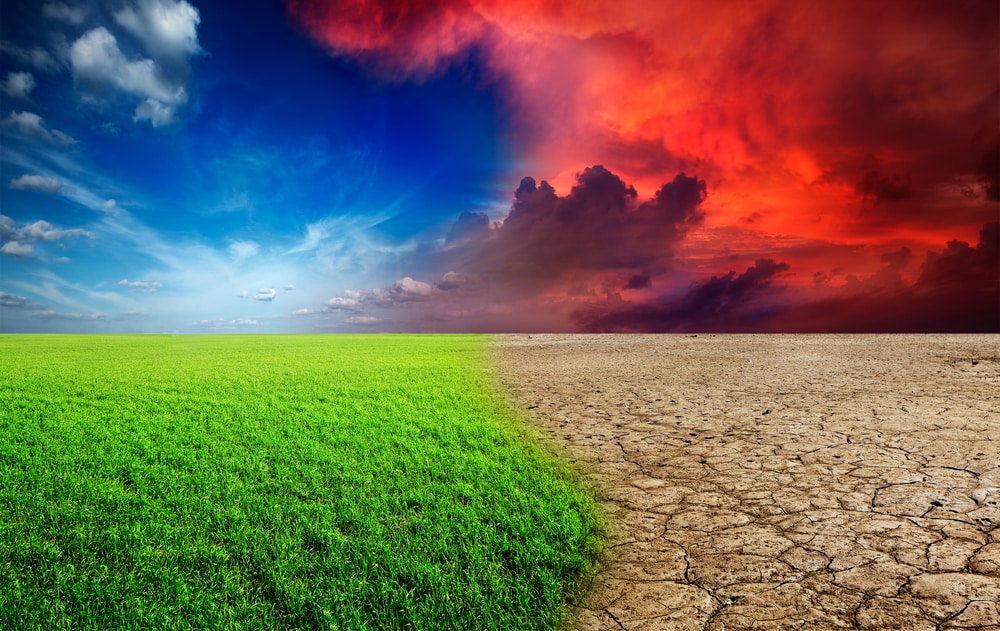 Weather
Countries at COP26 pledged to meet next year to make further cuts to the levels of carbon dioxide emissions. This is to try and cap temperature increases at 1.5 degrees Celsius, which scientists say is necessary to prevent a climate catastrophe.
With patterns of extreme and unusual weather such as flooding, heatwaves and unseasonable cold spells becoming a more regular occurrence, this will influence people's lives as well as their gardens.
Gardeners are already noticing how climate change can impact gardening in the UK. Whilst some flowers, shrubs and plants may well experience a longer period of growth through flooding and droughts, gardeners will undoubtedly need to spend more time keeping on top of the mowing, weeding and pruning.
Types of plants
Climate change may also affect the types of plants we see growing in our gardens. Native plants in the long term may no longer be able to survive. This could see a complete shift in our ecological system as birds, insects and wildlife will in turn also be affected. Instead, we may need to consider using more drought proof plants.
Pests and diseases will flourish in warmer conditions, and it is suggested that more invasive species of plants may become established.
Lawns
How climate change can impact gardening in the UK has a huge impact on our lawns. Natural lawns require a large amount of water to stay looking lush. In periods of drought, lawns will soon start to dry out and turn brown, but during times of flooding, lawns will become muddy and waterlogged.
As extreme spells of weather continue, many gardeners are replacing their natural grass with an artificial lawn. Fake grass does not need watering to stay looking good throughout the year, and there's no chance of it getting singed or turning brown in periods of hot weather. A fake lawn requires very little maintenance and doesn't need mowing, weeding or feeding.
A high quality false turf will have excellent drainage that means it won't be affected by heavy rains during flooding and the artificial lawn won't die off or turn into a muddy quagmire.
Wondering how climate change can impact gardening in the UK? Replace a natural lawn with artificial grass
Unfortunately, noticeable patterns of extreme weather are already showing the evidence of climate change and how climate change can impact gardening in the UK.
Whilst there are different initiatives we can adopt to help save our planet and become more environmentally friendly in the garden, one way a gardener can cope with the impact of climate change is to replace a real lawn with synthetic grass.
At Astro Warehouse, our artificial grass range is premium grade quality and comes by the roll so it can be supplied to you at unbeatable prices. Samples?  Order yours here.
Don't forget to check out our installation guides for help fitting false grass on any type of surface.
Questions? Get in touch with our expert team.