Installing your own artificial grass can be cheaper than getting someone else to fit it for you. It may seem easy, but there's a lot to think about if you're going to achieve the best results. Here we look at some of the most common mistakes when laying artificial grass and give tips on how solve them.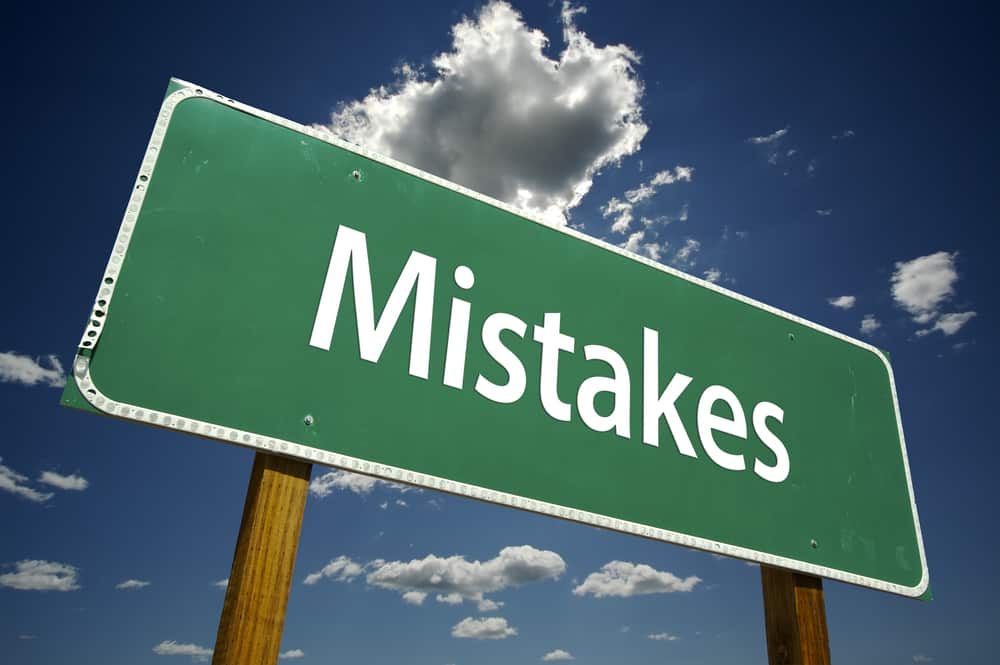 Uneven Surface
Before you even think about rolling out your lovely new synthetic grass, it's important to get the base ready. The surface should be even and smooth, with no imperfections such as tree roots or cracked paving.
What may seem minor to you will show up and stand out more prominently once the fake grass is installed over the top.
No drainage
Another common mistake when laying artificial grass is to overlook drainage. Drainage is crucial to prevent pools of water forming and to stop the fake lawn from waterlogging.
Depending on the type of base you are installing your fake turf on, there are different ways of dealing with drainage. The place to start is with a hosepipe, water your base and see if any puddles form.
For hard bases like concrete or paving, use a 16mm bit and drill holes wherever the puddles are, then fill them with shingle.
For soil-based surfaces, pricking or spiking by creating medium-sized holes in the soil should do the trick, then fill with shingle. For deeper clay-based soil, you may need to create a ditch, for which it's best to ask an experienced landscaper for help.
Not installing a weed membrane
One of the many advantages of installing synthetic turf is that you won't have to deal with weeds. However, if you make the mistake when laying artificial grass of not installing a membrane, you may well experience weeds pushing their way through and spoiling the look of your fake lawn.
Make sure you avoid this common mistake by installing a good quality weed membrane at the right stage of your fake grass installation.
Unsecured edging
Once the weed membrane is down, don't make the mistake when laying artificial grass of not securing your edging. You need to do this to prevent trip hazards and to give your synthetic lawn a nice, neat finish.
There are different ways to secure fake grass edging, ranging from wooden borders to plastic edging and galvanised lawn edging.
Inadequate sub-base
Some people make the mistake of not providing a sufficient sub-base beneath the fake turf which can mean the grass may seem thin and slip.
When installing fake grass, you will need two layers of sub-base before the false grass can finally be rolled out. The first is a type 1 aggregate sub-base which ensures that your artificial grass can cope with the level of traffic. We recommend filling the area to a level of 60mm and then applying a layer of sand. You will need to use a screed bar to make sure the surface is even.
Once this first sub-base is down, a shock pad underlay should be installed. This will help prolong the life of fake turf and give it more of spring when you walk on it.
Looking for quality artificial grass that's easy to install yourself? Look to Astro Warehouse.
Avoid the most common mistakes when laying artificial grass by using these handy hints and referring to our easy to follow installation guides.
Whether you're looking for a garden landscape makeover, sporting astro turf or fake grass for indoor events, schools or golf courses, Astro Warehouse has the top quality synthetic grass you need for every application. Check out our comprehensive grass range to find what you need.
Need samples? Order yours here. For any help or advice, get in touch with our friendly team