If you are looking to install astro turf in your garden, you may be worried about how the drainage will work, especially if you live in an area that's prone to heavy rainfall and your fake lawn doesn't face the sun, or where there is dense, compacted soil. Drainage is definitely something you need to think about when installing synthetic grass, and it's wise to address it before installation so that you don't have to deal with problems down the line. Let's take a look at everything you need to consider in terms of drainage for your new astro turf lawn.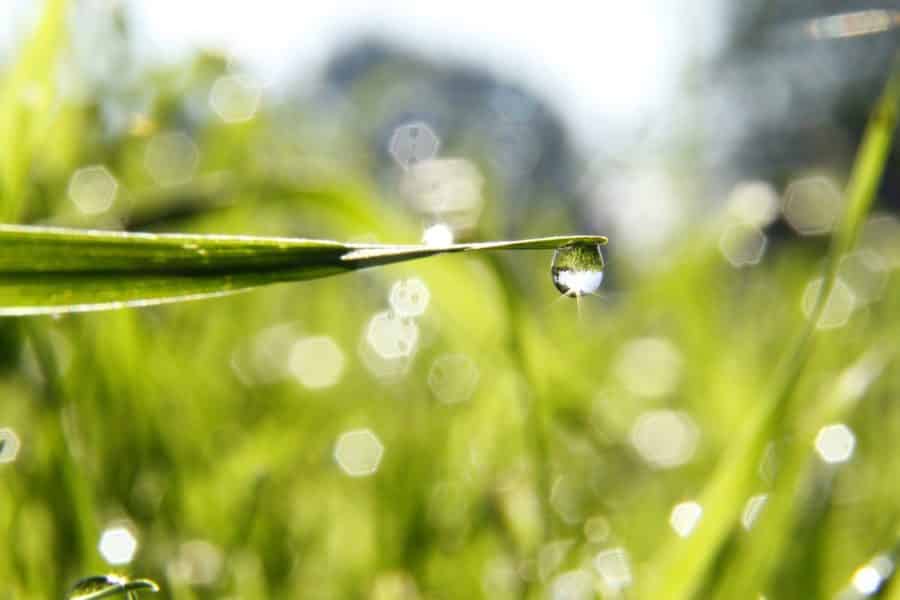 It's important to think about drainage for your fake lawn before you start the installation process.
The good news is that the artificial grass itself is engineered to be free-draining. The backing will be permeable so that water passes through it easily. For this reason fake grass actually tends to be more efficient at draining than natural grass.
It's still important however to realise that drainage isn't all about the fake grass product itself. It has a lot to do with the base that it is laid on.
What can cause drainage problems with artificial grass?
Puddling can arise on an astro turf lawn if steps have not been taken to allow for drainage ahead of laying it. But geological issues can also be responsible, for example clay-based soils that retain water, uneven surfaces, a high water table or a garden that sits lower than the land that surrounds it, leading to rainwater naturally running down and settling on it.
Another thing that can lead to poor drainage on a new synthetic lawn is the use of incorrect infill, which can lead to the holes in the backing of the turf becoming clogged. Always take advice from an expert when it comes to choosing the right infill for your fake lawn.
When it comes to fake grass installation, it is important to follow the correct installation instructions for your base type, and this includes using the right type of aggregate. Get that stage wrong, and drainage issues are likely to occur.
Further, we always advise to do a drainage check as part of the process. To do this, take a hose pipe and run water onto your base. If you see puddling, then you have a drainage issue that needs to be addressed.
How to deal with astro turf drainage issues?
Depending on the type of base you are laying your fake turf on, there are different ways of dealing with this issue. For hard bases such as concrete or paving, the best thing to do is take a drill with a 16mm bit and drill holes wherever the puddles are forming. Then fill them with shingle.
For soil-based surfaces, pricking or spiking could be sufficient to deal with the problem. This involves creating medium-sized holes in the soil and then filling with shingle. For deeper layers of clay-based soil, this process may not be the answer, however and you may need to go a step further and create a ditch. It is advisable to consult an experienced landscaper to take care of this work for you.
Why is it important to ensure good drainage for astro turf?
A lack of adequate drainage can result in deformation of the fake grass fibres, which can damage the look of the lawn. The lifespan will be shortened, weeds and mould are likely to grow, and puddles will render the lawn unusable.
It can be costly to repair an astro turf lawn, so it is vital to ensure drainage issues are dealt with ahead of installation.
Looking to buy budget artificial grass? Choose Astro Warehouse for guaranteed quality.
At Astro Warehouse we offer a wide selection of fake grass ranges, plus a variety of installation materials, providing all you need to fit your synthetic lawn. As artificial grass suppliers go, we are one of the most trusted in the UK, and offer an 8-year guarantee on all our fake grass products for complete peace of mind.
For premium quality astro turf at the most competitive prices you'll find for this grade of product, please get in touch.