A neat lawn edging will stylishly finish off the look of your garden, as well as creating a smart divide between your flowerbeds and lawn. But finding the best type of lawn edge can be tricky. Here we take a look at the best lawn edging ideas, along with tips on how to create them.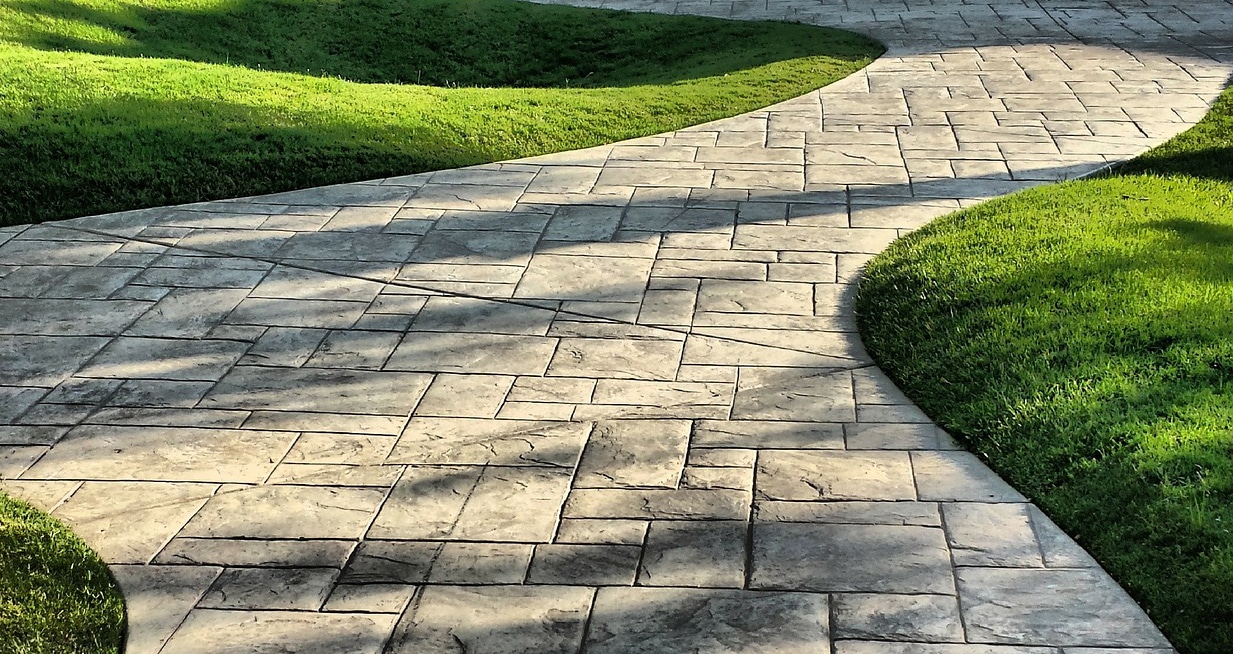 Wooden borders
A roll of wooden lawn edging is simple but effective. Usually made from natural timber that has been pressure treated to protect it against rot, this type of lawn edge works well in most gardens because it looks natural.
Wooden lawn edging is often spiked, making it simple to install with no need for pegs. It can have a flat or domed finish. For a different look, try using other types of wood. For example, bamboo would work well in an oriental themed garden.
Timber edging works well with artificial grass. You'll need to use timber stakes fixed to the ground, then attach the edging to the ground using a decking screw. The false turf can then be fixed directly to the timber, or cut right up to the synthetic lawn edge.
In-ground lawn edging
In-ground edging is a hidden form of lawn edge that works well when you want to seamlessly blend lawn and flowerbed or lawn and path. Made mostly from metal or plastic, in-ground edging works well with straight lines or curved edges.
Dig out the shape or edge that you want to create around the perimeter of your garden, and then bury the lawn edging so that it's in line with the surface.
Picket fence
A picket fence edging will give an attractive traditional finish to your lawn or synthetic grass. Again, mostly this style of lawn edging is made from a timber that has been treated to protect it against the elements and prevent the wood from rotting.
Like the wooden borders, a picket fence edging will have spikes which can be quickly and easily inserted to the lawn edge.
Plastic edging
Plastic lawn edging has many benefits. It sits above the grounds, slotting together so that it can fit practically any size or shape.
The flexibility of this material means that it can bend, allowing it to fit within a curved lawn edge just as easily as it does with a straight one. Plastic edging is extremely durable, so it will be resistant to weather, damp and rot.
Galvanised lawn edging
Galvanised lawn edging is flexible and can be curved around any shape. It's also incredibly hard-wearing, making it a good choice if you have a lot of traffic traversing garden. This lawn edging is also rustproof and long-lasting.
Artificial turf can be installed right up to the steel edges and then fixed using steel or galvanised pins to stop the edges from lifting up.
For the perfectly edged lawn, choose synthetic grass from Astro Warehouse
Lawn edging well done can really make a difference to the overall look of your garden. Whichever type of lawn edge you choose, make sure you set off the complete look with artificial grass from Astro Warehouse.
Astro Warehouse offers a premium quality range of artificial grass, all guaranteed to look lush and green all year round, meaning you never have to worry about mowing, watering or feeding a lawn again.
Need samples? Order yours here. Our helpful installation guides talk you through how to install fake grass quickly and easily without fuss.
If you need more help or advice, get in touch with our friendly team.