As the nights draw in and the days get cooler, there's no denying that winter is just around the corner. There are still lots of jobs to be done in the garden, however. Here we look here at winter gardening tips and other winter garden ideas to keep your outdoor space looking its best throughout the cold season.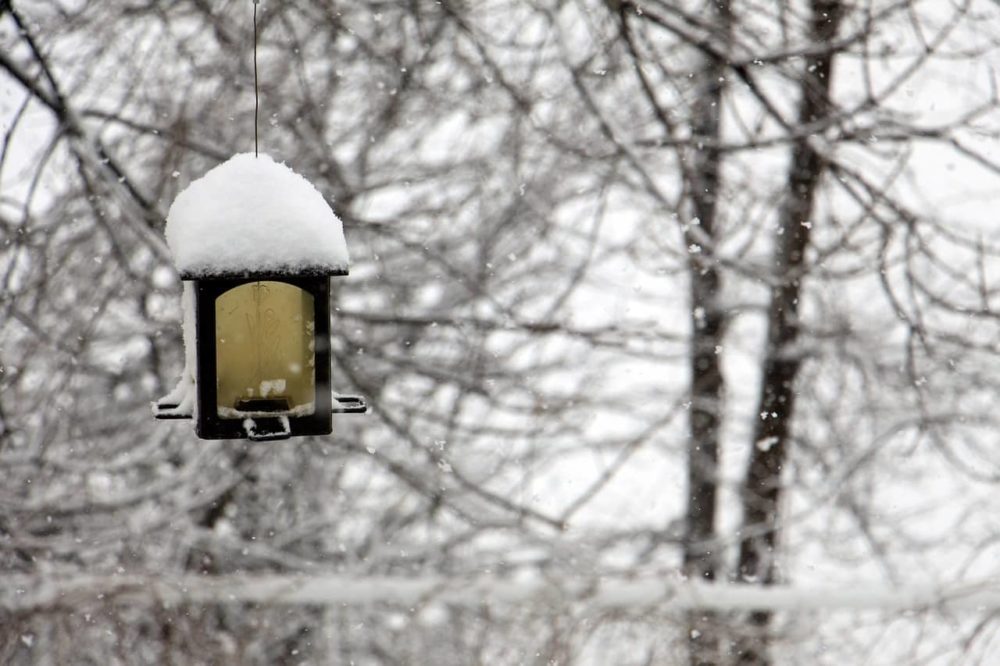 1.  Create a compost heap
 One of the best winter gardening tips is to start a compost heap at this time of year. A compost heap is made up of natural and organic waste which can be used to help enrich the soil in your garden and help your plants grow.
As winter gardening ideas go, creating a compost heap now will give you enough time to use it as a natural fertiliser for your garden to see the real benefits during spring. Make your compost heap from general garden waste and fallen leaves, along with weeds or old plants that you're clearing out from your flower beds or vegetable patch.
2.  Clear out your borders
High up on the list of winter gardening tips is to have a good tidy up. Clearing out your borders now will mean you'll reap the rewards come spring. Get rid of dying leaves before they start to rot. Cut back on your perennials and throw out your annuals or anything that is looking unhealthy. Dig out the weeds so they don't take over during the winter, and scoop up loose debris like fallen leaves and put it all on your new compost heap.
Once you've had a good tidy up, you can spread out your compost or mulch your borders with bark chippings. This insulates your plants during winter and helps to boost the soil with nutrients.
3.  Do some winter planting
Plant bulbs now for spring blooms. There are many bulbs to choose from, such as daffodils, tulips, lilies, alliums and dahlia.
Bare-rooted trees can be planted between November and March, providing the soil is not frozen. Evergreen shrubs such as holly and camellias can add different shades and textures.
4.  Repair and Rejuvenate
It might not seem very exciting, but winter gardening tips should include repairs and preparations. Now is the time to restore any damage to fences, sheds, greenhouses and gates so that they don't deteriorate over the depths of winter.
Clear away summer garden furniture that you don't intend to use, trim hedges and clear out bird boxes. If you get your garden in order now, you'll have a head start when things start to come to life again in the spring. These winter garden ideas will give you a good opportunity to get outside during the colder months and enjoy your garden in winter.
5.  Winter gardening tips for artificial grass
Installing fake grass helps to hugely reduce your workload in the garden over the winter months. There's no need to spend time treating, aerating, raking and mowing a false lawn. Artificial turf needs minimal care; you'll simply need to remove loose debris such as leaves and give your synthetic lawn a regular brush to keep it looking its best.
With one less job to worry about, you can instead enjoy the view from your house of a lush natural-looking lawn that won't die off or get muddy during winter. It's good to know that there won't be any muddy footprints through your house this season too!
Looking for winter gardening tips? Make sure a quality fake lawn from Astro Warehouse is on your list!
There are plenty of things to do in the garden during winter, just make sure slogging over a natural lawn isn't one of them! One of the best winter gardening tips is to install a high quality artificial grass which will save you money and time spent in maintenance in the long term.
Our artificial grass range is premium grade quality; it also comes by the roll so it can be supplied to you at unbeatable prices.
Need samples? Order yours here. We also have a range of installation guides to help you fit your fake grass on any surface. Questions? Get in touch with our helpful team.