Getting out into the garden in winter might not seem too appealing; after all it's often cold and dreary at this time of year. But it's important to try and indulge in a change of scenery, and even more vital to drink in some fresh air from time to time. With this in mind, let's explore six ways to enjoy a winter garden, ranging from investing in synthetic grass to relaxing in a hot tub.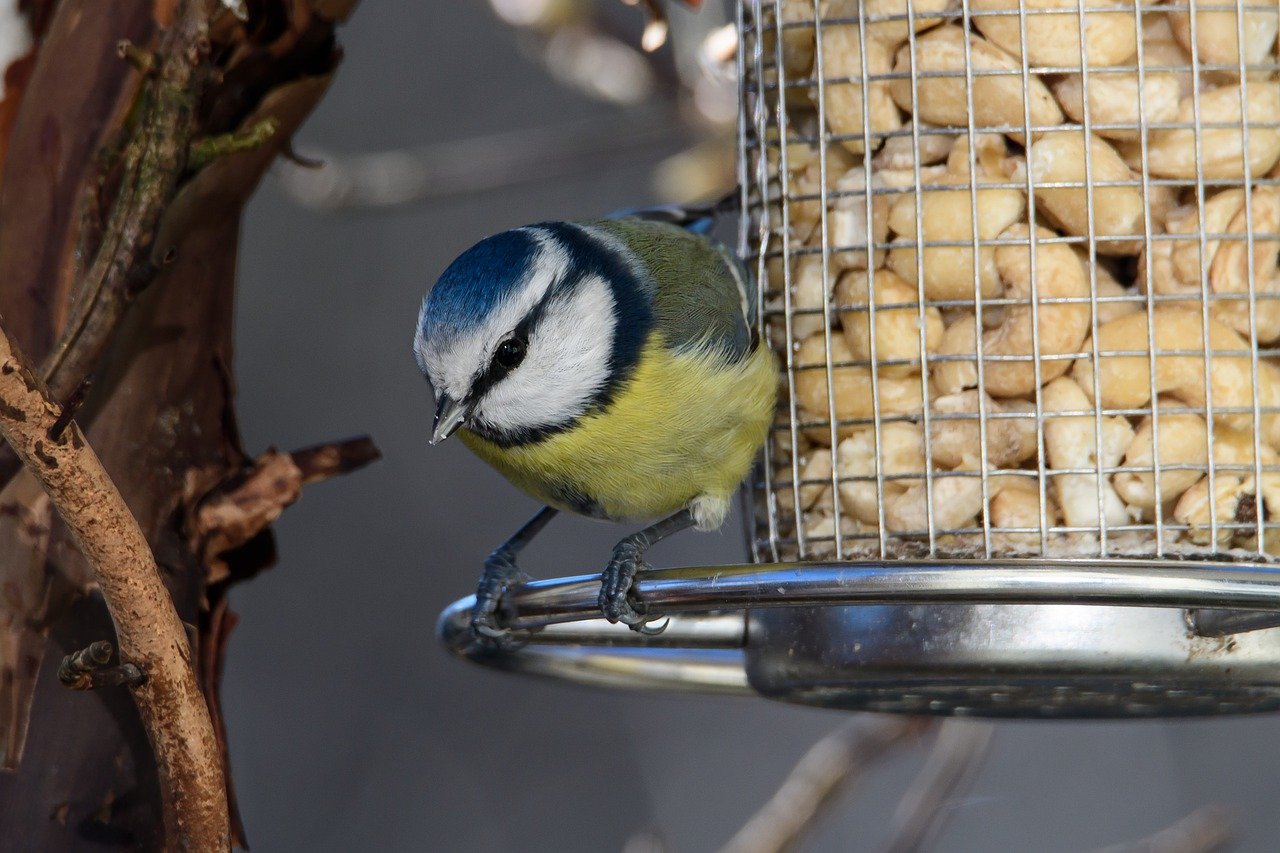 1.       Attract wildlife
Winter is a quiet time of the year for gardening and planting, but the wildlife is still flourishing, and in more need of food and water than any other time of the year.
Winter really is the perfect time to do your bit to help the eco-system survive through the coldest months by putting out food. Nuts, berries and fat balls will bring a variety of birds to your garden, an absolute joy to watch from the warm sanctity of your window. It's also a good time to empty out redundant bird boxes ready for birds to start preparing their nests in early spring.
Remember to keep water for the birds topped up and place some water at lower levels for other wildlife to drink from. Foxes, badgers and wood mice are some of the most common animals that you'll spot at this time of year, but you may need to do a night time stake-out or fix up an infra-red trail camera if you're going to catch a glimpse of these nocturnal wildlife wonders.
2.       Make it warm outside
A patio heater, fire pit or chiminea is a great addition to a winter garden. Grab a blanket and get cosy next to one of these heaters whilst looking out on to your winter garden. It will give you a change of scenery, a dash of fresh air and will help to raise your spirits too. Snuggling up next to a patio heater with a mug of warm spiced wine is a great way to socialise with friends outside (when we're allowed) at this time of year too.
Many people ask us, "Is it safe to use a patio heater on artificial grass?" We always advise that any type of outside heat source needs to be placed on a flat, even surface such as a patio rather than directly on synthetic grass. Keep children and animals away from the heater too, and don't place it too close to your garden furniture. 
3.       Do a spot of seasonal planting
Winter isn't exactly the most popular time to get out and get gardening, but are plenty of plants that retain their leaves and show off different textures during the colder months.
Shrubs that bear winter berries are an excellent way to give your garden a quick fix at this time of year, and they're perfect nourishment for wildlife too. Now is also the time to be planting bulbs such as lilies, eucomis, gladioli and dahlia.
Many plants still flower throughout your garden in winter. Our favourites include heather, hellebores, and hamamelis. Try smaller flowering winter plants such as violas and cyclamen alongside some heathers to brighten up window boxes. It will give you some pleasure to see these flashes of colour each time you look out of your window!
Check out our garden to-do list for January for more gardening inspiration.
4.         Build a garden room
A garden room is a detached room in your garden that can be heated and insulated. It's a unique way to extend your living space out into the garden and, during winter, you can enjoy this place as you would any other room in your house.
Winter garden rooms give you extra space, privacy and a different perspective. Whether you use a garden room as a home office, a den for the kids, a cinema room, gym or simply as your own relaxing sanctuary, a garden room is a fantastic way to enjoy a garden in winter.
5.         Kick back in a hot tub
Even if it's snowing, stepping into a hot tub in your garden in winter has so many benefits.
The warm water is a wonderful way to relax, unwind and soak away the stresses of the day. Inhaling steam can help banish any signs of a winter snivel or cold. Hydrotherapy helps ease any aches and pains, and its healing powers for stiff joints and arthritis are well-known.
Finally, if you're finding it impossible to get warm during those cold winter days, relaxing in a hot tub is the best way to heat up. Just be sure to have a robe and slippers handy to ensure safe passage back into the house once you're done soaking!
6.         Install an artificial lawn
Looking out on to a winter garden that is bare and muddy doesn't do much to inspire you when the skies are grey. But all of this is easily resolved courtesy of an artificial lawn.
Good quality artificial grass looks clean and fresh all year round. There's no mess in winter, which means no chance of muddy boots or paws being traipsed into your house after a spell outside.
The wonderful thing about synthetic grass is that you spend very little time looking after it, and lots of time enjoying it. There's no need for mowing, feeding or watering. All it needs is a regular brush to keep it looking fabulous, whatever the weather.
Looking for lush green grass all year round? Choose Astro Warehouse for an amazing garden in winter!
For premium grade artificial grass by the roll at rock bottom prices, choose Astro Warehouse. Our fake grass ranges will give your winter garden a fantastic look during the winter, and throughout the rest of the year too.
Browse our artificial grass ranges and take a look at our installation guides to discover how to lay fake grass on any surface. Need advice? You are welcome to get in touch with our expert team.