Artificial grass is popular not just in gardens and landscaping, but for sporting stadiums, schools, golf courses, roof terraces and restaurants and hotels too. It's easy to maintain, safe for pets and children, can be used indoors and looks immaculate all year round. So, what should you be looking for when buying artificial grass? Here we give you everything you need to know in this artificial grass buying guide.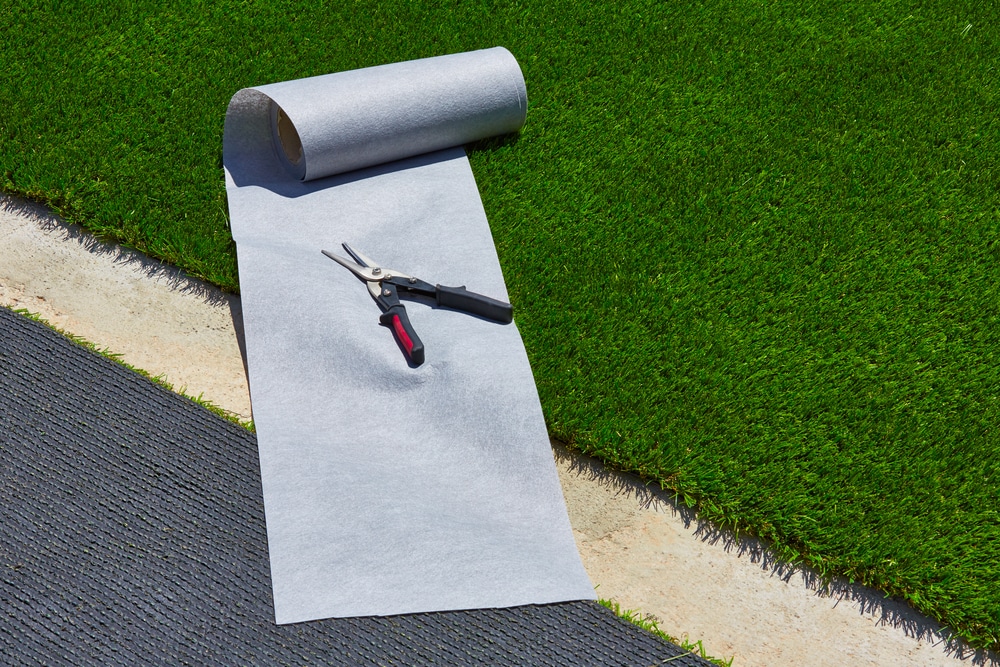 1.            Quality
Not all fake grass is made equal. A good quality artificial grass will be more expensive, but since this will be a long-term investment, we'd recommend going with what you can afford.
There are different shades of green for your grass including olive, lime and dark green. The choice is personal, but the colour should be consistent. Good quality synthetic grass should be evenly backed with well-stitched tufts.
When buying artificial grass online, be sure to request samples so that you can get a real sense of how the fake turf will look. It's worth placing these samples on the ground so that you can see how the sun reflects on the false grass and how it looks at different times of the day.
2.            Purpose and footfall
When buying artificial grass, it's a good idea to think about how it will be used and, more specifically, the level of intended traffic. Will there be children playing frequently on the fake turf? Do you have pets? If the purpose of the grass is for sports, or if there will be a high traffic area, you'll need to install fake grass that is highly durable.
If you install a less durable artificial grass in a high traffic area, it will wear out faster, so be sure to think about usage as well as the amount of expected traffic before making your purchase.
3.            Pile height
We recommend opting for a fake turf that is a minimum of 30mm high to give a lush, tall pile height. We'd also recommend not going above 38mm in height. This is because the blade becomes heavy if it gets too tall, causing it to flop and risking the grass to look flat.
4.            Infill and backing
Infill keeps false grass looking good protects its fibres. When buying artificial grass, you'll need to consider the type of fake grass infill. Silica sand is popular as it is durable, cost effective and ensures that the artificial turf doesn't slip and remains in place.
You should also look for fake grass that has good quality backing. Poor grade backing can cause a pile to thin over time, especially with heavy traffic.
A good quality backing should have two layers, with the primary layer being UV resistant to provide protection from the sun. There should also be a high quantity of latex which makes the grass stronger and prevents the layers from separating.
The backing should also have drainage to allow surface water to pass through the artificial turf.
Buying artificial grass? Place your trust in Astro Warehouse.
Buying artificial grass can be confusing. There's a lot to think about, especially if you're buying artificial grass online. Hopefully this guide will help you weigh up what type of artificial grass you need for your project and the level of footfall you expect. If you have any other questions, our friendly team will be happy to help.
Astro Warehouse provides a range of artificial grass products to suit any project. Our premium quality fake grass also comes by the roll and is supplied at unbeatable prices.
Need samples? Order yours here. Check out our installation guides to help with fitting your fake grass.