Not everyone is blessed with a large garden, but a small outdoor space can still look charming and inviting. Here we explore some ideas on how to design a small garden to help you make the most of the precious space you have.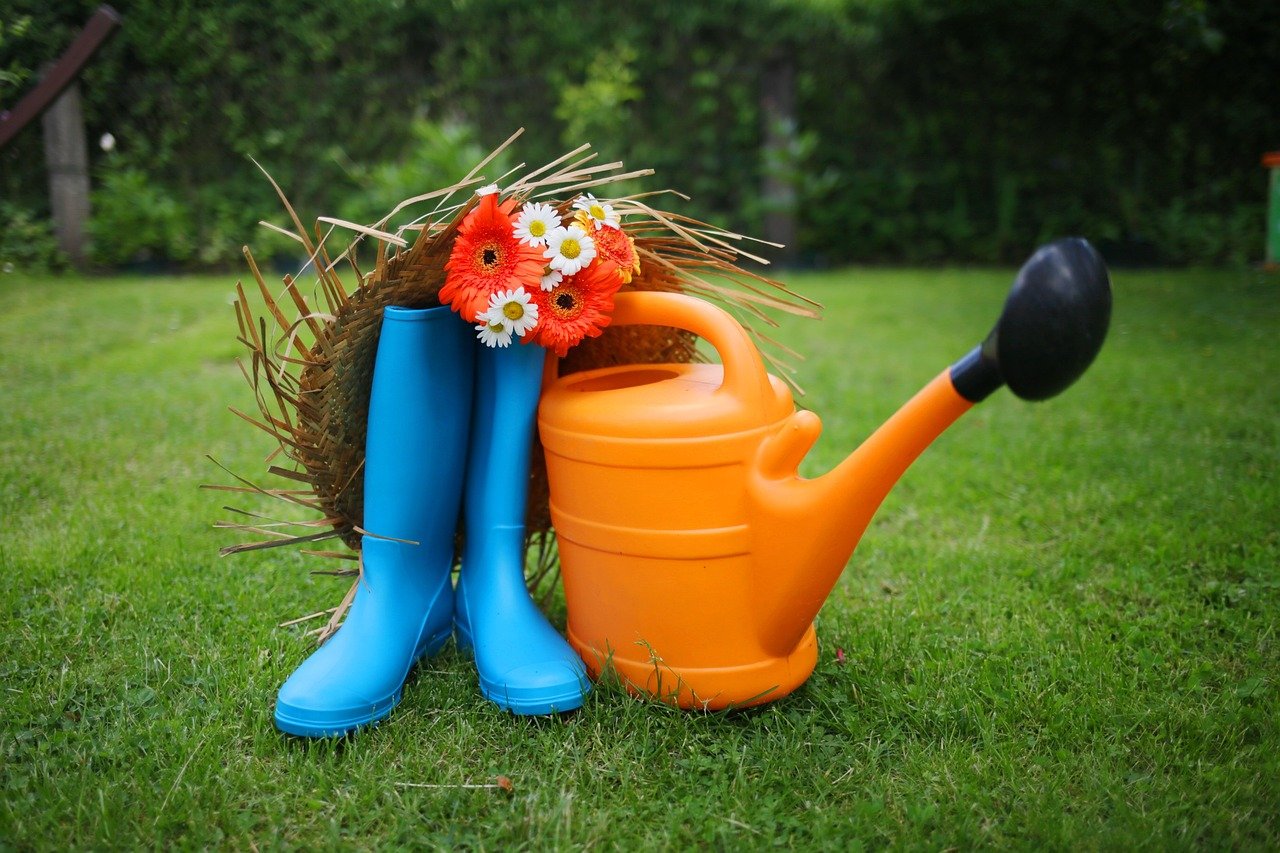 1.          Introduce zoning
Create intrigue by splitting your garden into sections. Use trellis, walls, screens, archways or bamboo to form separate garden areas for seating, planting and hideaways.
By zoning it out, your garden will appear bigger, simply because you won't be able to see everything at once. Genius!
2.          Use pots and containers
When thinking about how to design a small garden space, use pots and containers to instantly add colour throughout and make an impact.
The great thing about pots is that they are easy to maintain, plus they give you flexibility in what you can grow and where to position them. Simply move them around to help change the design of a small outside space.
3.          Add height
Make use of fences and adjoining walls to draw the eye upwards. This can immediately give the impression of space.
Introduce climbing plants such as honeysuckle or clematis to grow up into high spaces, adding colour, glorious scent and creating a haven for pollinators.
Attach pots, baskets or containers to walls and fill them with plants like geraniums to give a simple yet stunning look. This trick would work well on any sized garden or even on a garden balcony.
Living walls can also give the impression of height. One idea is to take an old wooden crate, fix it to a wall and then fill it with trailing plants and grasses. Or, if you're not into gardening, simply use artificial grass on a wall to give the same effect, without the maintenance.
4.          Think about paving
Whether you're looking at the design of a back garden, or considering how to design a small front garden, be sure to choose a light colour paving stone. Pale shades such as neutrals, greys and whites work best as they create a more open feel than darker paving which can "close in" a small garden.
Paving that is laid square can make a garden feel smaller. Instead, try turning your slabs on the diagonal to give the illusion of a bigger space.
5.          Go for brighter, lighter colours
Cool coloured plants and shrubs can make a small garden appear lighter and brighter. Choose pale yellows, pinks and blues to lift darker areas. Avoid deeper colours such as dark red and purple which can draw the eye and make an outside space feel smaller.
Similarly, use light-coloured materials such as stones and slabs for paths, patios and garden pots to reflect natural light and open up the space, rather than dark tones which will make your garden feel tiny.
6.          Consider furniture
The wrong type of furniture in your small garden can look over-bearing and take up vital space.
Avoid bulky furniture such as large sofa sets or big benches. Instead, opt for something smaller and sleeker such as a chic bistro set or deckchairs. If you're stuck for storage space, consider a storage bench. That way you have somewhere to sit and relax, as well as stash garden stuff out of sight.
7.          Go for an artificial lawn
Synthetic grass is a great option for small gardens. Not only does it look lush and green all year round, it's also so much easier to maintain too. Plus, a tidy lawn can create an open feel, perfect for the more compact outdoor space.
One of the best things about artificial grass is that there's no mud or mess and, without the need for a mower, you'll free up precious space in your garden shed.
Want to know how to design a small garden with fake grass? Let Astro Warehouse show you how.
An artificial lawn will reduce your maintenance and cut the need for storage space outside. Not only is our artificial grass range premium grade quality, it also comes by the roll and is supplied at unbeatable prices.
Need samples? Order yours here. We also have a range of installation guides to help you fit your fake grass on any surface. Questions? Get in touch with our helpful team.