What better way to bring a European holiday vibe into your own home than by creating a Greek garden? A Greek style garden has a clean, fresh feel with bursts of colour and full of plants that are hardy and easy to care for. Here we take a look at how you can create a Greek style garden and provide some Greek garden ideas.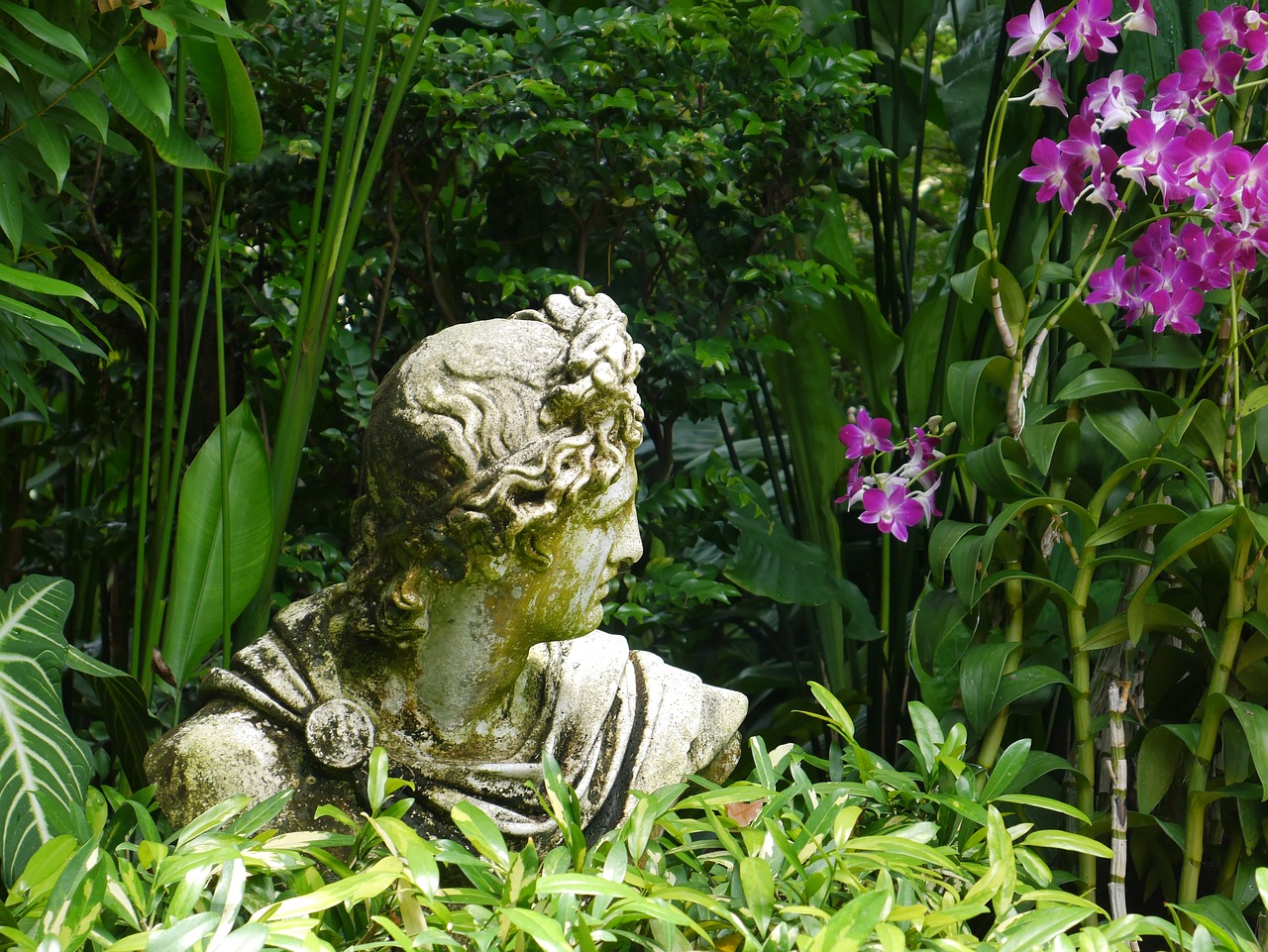 Neutral tones
A Greek garden is well known for having whitewashed walls and pale floors which work well in a hot Greek climate to reflect the sun's powerful rays. Whilst we may not always get the hot weather, white or pale walls and fences will give a sense of space and light to any sized garden, as well as providing a Greek feel.
Greek garden plants and flowers
In a Greek garden, plants are robust as they cope with hot, dry summers and frosty winters. For your Greek style garden, you could use succulents such as Aloe and Haworthia Zebra which grow well all year round and need very little maintenance. Succulents like aerated soil with lots of drainage, so they work well in planters which can also be transferred indoors should we get an extreme frost.
A Greek garden wouldn't be complete without bursts of vivid pink or red colours which look fabulous against a neutral backdrop. Try hardy bright flowering plants such as bougainvillaea, or poppies for an authentic look.
Herbs make a brilliant choice for a Greek garden as they will grow well in even the smallest garden, give off a beautiful scent and can be used for your cooking.
For a classic Greek garden style, you could try planting an olive or citrus tree. Olive trees are native to Greece and are graceful with silvery green leaves. Citrus trees, particularly orange trees, often feature in a Greek garden. It's best to grow them in pots in the UK so that you can bring them indoors during the winter months.
Greek garden pots and decorations
Greek garden pots are plentiful within a Greek garden. Use clay and terracotta styles for a true Greek garden style. Make sure your pots have ample drainage, as most Greek garden plants prefer lighter and well-drained soil.
Greek garden statues are also renowned for this Mediterranean style and help to make a statement in any garden. Don't go for too many though, as they will detract from the greenery and beautiful colours.
Other Greek garden ideas to decorate your garden include a pergola or water feature. Pergolas make a great focal point and can be used to train a beautiful climbing plant to give some welcome shade. We recommend building your pergola from wood or stone for a genuine look. A small fountain or pool is another idea to give a Greek themed garden a realistic look and provides a tranquil area in which to relax.
Artificial grass and gravel
A Greek garden typically features a lot of gravel and tiled floors instead of lawns to keep the garden cool and help keep the maintenance down. If you have your heart set on a lawn, however, you could opt for synthetic grass alongside gravel paths for a stunning, clean look.
Once fitted, fake grass requires very little maintenance with no need for mowing or watering. False grass won't become dried out in the summer and still looks great in the wet, winter months too.
Looking for artificial grass to complete your Greek garden? Choose Astro Warehouse for the best in quality and price.
A Greek garden looks stunning with simple neutral backgrounds, full of pops of colour and sturdy plants. With a bit of thought to planning and planting, you too could create a Greek style garden.
Try using artificial grass to give your Greek garden a straightforward and clean feel.
Our artificial grass range is top quality and it comes by the roll for unbeatable prices. Need samples? Order yours here. We also have a range of installation guides to help you fit your false grass on any surface. Questions? Get in touch with our helpful team.