If you choose to have artificial grass in your garden, you'll have a gorgeous looking lawn that will appear lush all year round and need very little maintenance. But what can you do with the astro turf off-cuts that are left over after the fake grass has been installed? Here's a look at some possible different creative ideas and uses.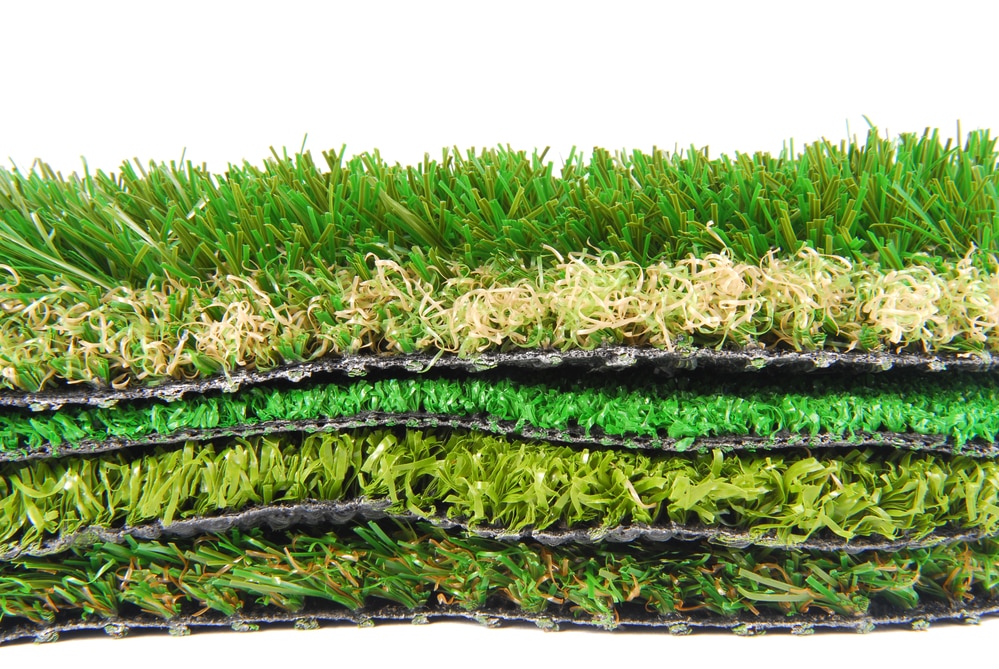 1. Children's false grass play zone
If you have children, you could use your astro turf off-cuts to set up a small play area, or try covering an old play table with the astro turf and let your children go wild with their imagination. Your fake grass off-cuts can be turned into a toy farm, dinosaur park, fairy land, zoo or anything else you can think of!
Young children of all ages will enjoy the soft, realistic feel of the astro turf off-cuts and they will no doubt spend hours creating their own unique sensory world.
2. Line hanging baskets with astro turf off-cuts
If you've got hanging baskets or window box planters, why not try lining them with your astro turf off-cuts? Not only will they give a realistic and appealing look to your planters, but they will work practically too. This is because false grass has permeable backing to allow for excellent drainage, so astro turf will work well to allow water to pass through.
3. Natural look astro turf cushions
For a fun, quirky look for your outdoor cushions, you could try covering them with your astro turf off-cuts. Quality false grass is durable, soft and easy to keep clean, so this is a perfect choice for using up your extra fake grass.
Use your new look cushions to brighten up your outdoor seating or wow your guests with these fun astro turf cushions at picnics and parties!
4. Artificial grass pet mat
If you have pets, you could turn your astro turf off-cuts into a fun and practical food mat. Simply add a strip of rubber to the back of your leftover synthetic grass to stop it from sliding across the floor.
The drainage in your fake turf off-cut makes your new pet mat easy to keep clean, and the quality material will ensure that it's durable and the colour won't fade over time.
5. False turf house name or number
Use your off-cuts to make a new house name or number sign. Place your piece of fake grass on to a board or within a frame, then find some suitable sized numbers or letters to spell out the name of your house and stick them on top.
6. Fake grass table runner
If you love entertaining, why not use your astro turf off-cuts as a stunning new table runner? It will look striking and is sure to get your guests talking! Not only that, but a high quality fake grass off-cut will be durable and easy to keep clean.
You could even use your false grass table runner as part of a theme. Think woodland, spring or summer, or your new table runner would work brilliantly as part of a children's party. Try decorating it with animals or favourite toy characters!
Looking for ways to use astro turf off-cuts? Talk to the experts at Astro Warehouse for the best quality fake grass.
There are plenty of creative ways in which you can use your astro turf off-cuts, the possibilities really are endless!
Why not order some samples from Astro Warehouse so you can see just how you might use your fake grass off-cuts? Order yours here.
At Astro Warehouse, our artificial grass range is premium grade quality and comes by the roll and is supplied at unbeatable prices.
We also have a range of installation guides to help you fit your fake grass on any surface.
Questions? Get in touch with our helpful team.