There are plenty of healing plants and herbs that can be grown at home to help with different ailments. So, whether you're suffering from migraines, insomnia, skin conditions, anxiety or allergies, it's well worth having a go at growing these medicinal plants and seeing if they make a difference to your well-being.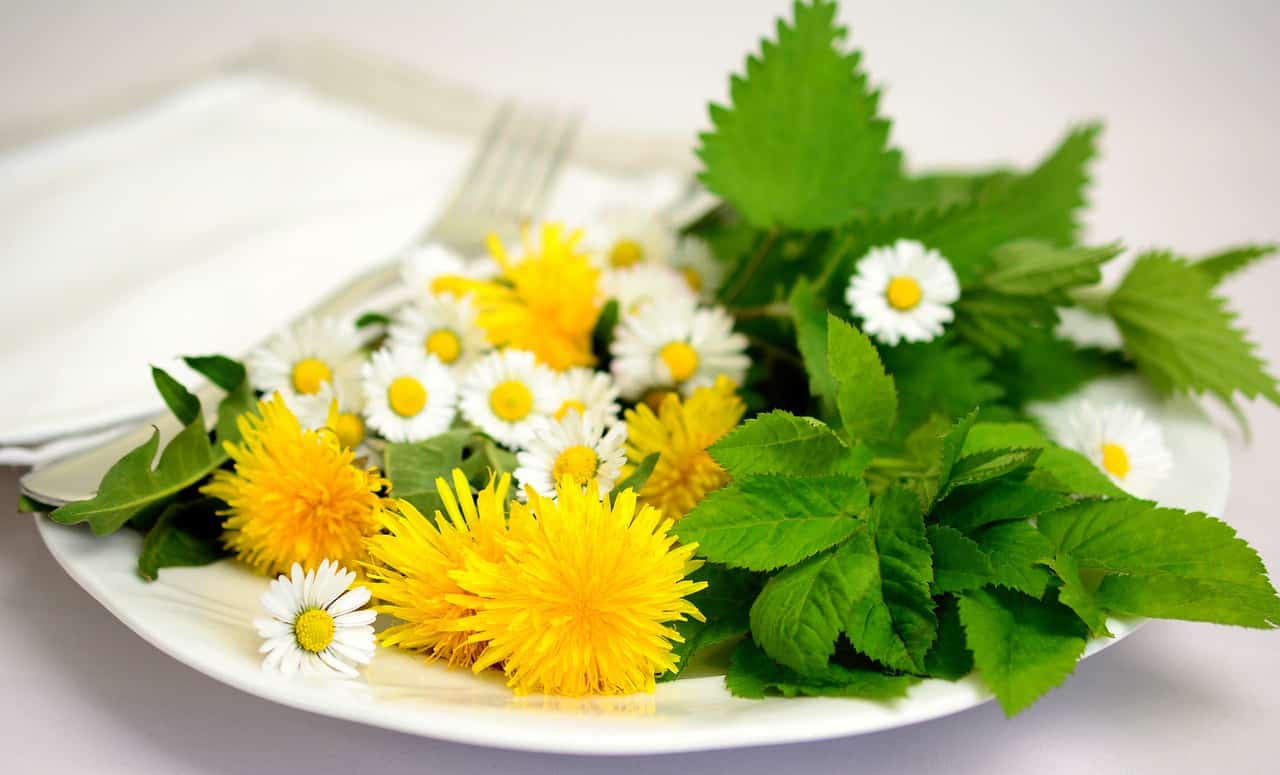 1. Feverfew
Part of the daisy family, feverfew is well known for helping those who suffer with migraines as it treats both the cause of the headache as well as the symptoms.
These healing plants are easy to grow, preferring full sun and well-drained soil. Feverfew is also useful if you suffer from aches and pains. You can eat the leaves fresh each day, or dry them and use them in a tea.
2. Lavender
With its gorgeous scent, lavender is used in many products such as candles and bath salts to help with relaxation and promoting sleep. Lavender is renowned for treating insomnia. These attractive therapeutic plants are easy to grow either in the ground with free draining soil, or in a container. Wherever you grow them, they'll be a magnet for bees.
Lavender prefers the sun and is drought tolerant. Cut some fresh lavender and sprinkle it on your pillow, or try drying the flowers and putting them in a sachet to place under your pillow and amongst your bed linen to promote a good night's sleep.
3. Rosemary
This fragrant herb is often associated with cooking, but it has a long history of healing. Rosemary has many medicinal benefits including aiding digestion, relieving tiredness, enhancing memory and boosting concentration. It also helps to process toxins and has anti-bacterial properties. Use the leaves of these healing plants to flavour your cooking or infuse them for a tea.
Rosemary likes a sunny spot in either a pot or well-drained soil. They are quite hardy and drought-tolerant but need regular watering during dry summers.
4. Aloe Vera
These well-known medicinal plants are good for treating skin conditions and irritations such as eczema, cuts, acne and sunburn. Aloe Vera can also be used to help with insomnia and constipation.
These healing plants prefer warm conditions, free from frost and sitting in water so it's best grown indoors as a houseplant, or it can be moved outside in the summer. Slice the leaf open and apply the gel inside the leaf directly to the skin to treat burns.
5. Marigold
With their bright orange flowers, these plants look attractive but also have medicinal powers. For years, healers have used the flowers which are said to have anti-inflammatory and antiseptic properties to treat a range of skin problems such as bruises, insect bites, varicose veins and eczema.
These healing plants can be grown from seed or seedlings and planted directly into flowerbeds or in pots once any frost has gone. They are easy to look after, but do need protection from slugs and snails.
6. Goji Berries
The goji berry shrub has grown in popularity in recent years because the berries are known as being a "super fruit".  The berries are said to have amazing health benefits when eaten regularly either fresh, cooked or dried. These remarkable healing plants are said to aid the immune system, promote healthy skin and eyes, protect against cancer, prevent liver damage and help with anxiety and depression.
Goji berries are not difficult to grow. They love a full sun position in free-draining soil and, once established, are drought tolerant. 
Artificial grass
Whilst fake grass has no healing benefits, it is very easy to maintain and needs very little looking after, leaving you to concentrate on growing your medicinal plants! A synthetic lawn looks amazing all year round and will form a magnificent backdrop to show off your therapeutic plants and shrubs beautifully.
For quality fake turf that will best show off your healing plants, talk to us at Astro Warehouse
There are plenty of herbs, shrubs and healing plants you can try growing at home. And whilst you concentrate on these, let us take care of your lawn!
Our high quality fake grass looks incredibly realistic. Our quality products are supplied by the roll for the most competitive prices.
Need samples? Order yours here. We also have a range of installation guides to help you get started. Questions? Get in touch with our helpful team.