We might be coming into autumn, but the evenings are still light enough to enjoy sitting outside for a while. Here we look at some of the best night scented plants which release a lovely natural smell as dusk falls, and talk about how you can use these to help with evening entertaining.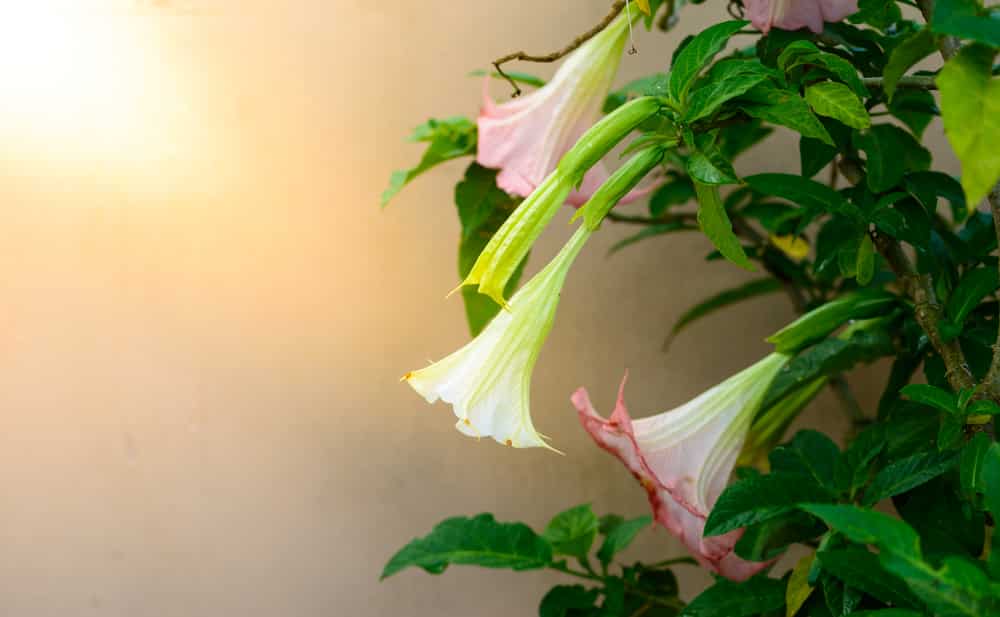 Night scented plants
Night scented plants are often pale in colour which makes them more visible in the moonlight and attractive to moths which will pollinate them. Here are some of our favourites.
Star Jasmine
These evergreen climbing plants have pretty, white flowers from mid to late summer which release a gorgeous smell at dusk. As these are climbers, these night scented plants are best suited to growing up against walls, fences or pergolas. They are hardy and easy to grow.
Honeysuckle
Common native honeysuckle, also known as Lonicera periclymenum, can be an evergreen shrub or a climbing plant with twisty stems. These night scented plants produce yellow flowers lasting from June through to September which produce a strong perfume. Honeysuckles are hardy and need very little looking after, except some occasional pruning. They look good when they are trained to climb up a fence, wall or pergola.
Summer Phlox
These beautiful night scented plants produce colourful clumps of sweet smelling flowers in pink, white, blue or lavender.
They can grow up to six feet, so will need staking, but they look good in borders. They like partial shade and damp soil.
Angel's Trumpets
This large shrub is so-called because in summer, it is covered with huge trumpet-like flowers in white, pink, orange red or yellow.
The flowers are beautifully scented and can grow up to 30cm long. The size of this shrub means they are best suited to borders or pots on the patio, and prefer sheltered conditions. Be careful, as all parts of this plant are poisonous.
Japanese Wisteria
Many Wisterias are night scented plants, but the Japanese Wisteria is said to have the strongest night perfume.
These climbing plants and can grow over 30 metres, with their twisty and strong stems. They have lovely long plumes of flowers generally in white, blue or violet which can often reach up to half a metre in length. They look gorgeous when grown over a trellis or against a wall of a house, where their delightful perfume can drift into an open window.
Evening entertaining with night scented plants
So that you and your guests can enjoy the beautiful perfume of night scented plants, try planting them in pots around your patio or in borders close to your outside entertaining area.
If the nights are feeling a little chilly, why not use a patio heater, fire pit or chiminea to gather round? You will still be able to enjoy the delicious smells of your night scented plants. Be sure to keep your heat source on a flat and concrete surface though.
To set off your entertaining space and draw extra attention to your night scented plants, why not opt for an artificial lawn? Fake grass always looks amazing and, with less time needed for maintaining and watering your lawn, you can spend the extra time cultivating your plants and entertaining your guests.
Set off your evening entertaining area and night scented plants with lush looking artificial grass from Astro Warehouse
Night scented plants look beautiful in the evening and give off a gorgeous, sweet smell as dusk falls. They can really boost the look and ambience of your garden. Something else that can do the same, is a great lawn.
For a lush lawn that stays looking beautiful all year round, try installing false turf to complete the look.
Not only is our artificial grass range premium grade quality, it also comes by the roll and is supplied at unbeatable prices.
Need samples? Order yours here. We also have a range of installation guides to help you fit your fake grass on any surface. Questions? Get in touch with our helpful team.