Most people find they have an area in their garden which is a bit neglected. Perhaps there's a patch that's mostly in the shade where nothing seems to grow? Maybe there's an awkward shape which has resulted in it becoming a bit of a dumping ground? Whatever your dilemma, our garden corner ideas for turning an unloved space into something you can use and enjoy should prove enlightening.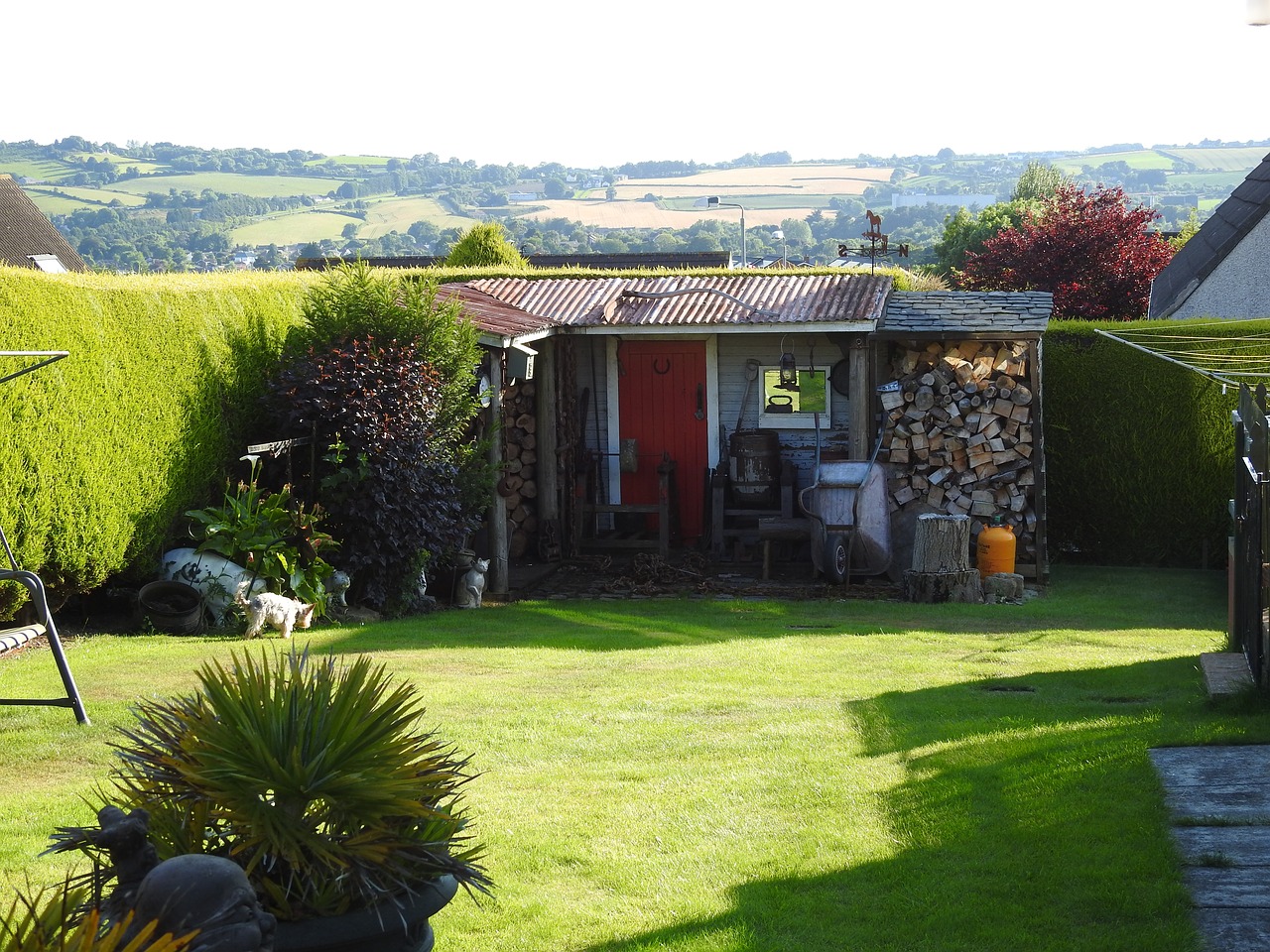 1.  A garden shed
A shed is a popular garden corner idea. If you're lacking in space to stow away all your garden tools and bits and pieces, then adding a shed to a garden corner is a good way to instantly update and revive a neglected patch.
If you already own a shed, there's no reason not to get another. After all, sheds don't just store away gardening tools, they can be used to accommodate bikes, a barbeque and practically anything that needs a home. If you really can't justify the use of another shed, then maybe you could find room in your neglected garden corner for another type of outbuilding…
2.  A garden room
If have enough space in your unused garden corner, you could consider creating another room which can be used as a detached extension to your house.
Garden rooms have become increasingly popular, particularly in the last year or two as more people have been working from home or generally spending more time there. Whether you use it as an office, a den, an exercise studio, a cinema room or something else is of course entirely up to you.
3.  A wildlife area
How about garden landscaping your neglected corner and turning it into an area for wildlife? You could scatter wildflower seeds which when in bloom will attract pollinators. Install a bug hotel or a hedgehog house, put up a bird feeding station, or dig the area out and create a garden pond.
Once the hard work is done, all you have to do is sit back and watch your neglected garden corner slowly come to life.
4.  A pergola or bench
Could your garden corner be transformed into a new seating area? Perhaps you could install a pergola to create a new place to relax and unwind? Somewhere that gives you a different viewpoint from your patio or main seating area?
Think about whether you get any sunshine in this corner of your garden. A pergola works well to provide some shade, but if your neglected area already has lots of shade, then perhaps a simple garden bench would work better in this garden corner, providing some relief during the hotter summer months.
5.  Artificial grass
Sometimes, areas in a garden stubbornly refuse to grow plants and struggle to support a lawn because they don't get enough sunlight or water.
If this sounds familiar, you could instantly transform your space by installing fake grass. Breathe life into a garden corner with lush-looking artificial grass that looks amazingly realistic. Easy to install, what you then choose to do with this area once it has some fake turf down is completely up to you.
For all garden corner ideas, trust Astro Warehouse to brighten things up with premium quality synthetic grass
To revitalise any garden corner, you'll need to think about its position, whether it gets any sunlight and how you could make best use of it.
Fake grass can transform a neglected patch of garden with an instant lawn that needs very little maintenance. The range of artificial grass products at Astro Warehouse are top quality at the most competitive prices and will cheer up any garden corner.
Need samples? Order yours here. Check out these helpful installation guides for no nonsense help with fitting your fake grass.
For any help or advice, get in touch with our friendly team.