Spring is just around the corner, but there are still fun things to do with kids in the garden during the winter. Gardening with kids encompasses countless ideas and is an ideal activity to while away the hours during lockdown because it's healthy, fun and gives everyone a change of scenery. Ready to get outside? Read on for our top five ideas for gardening with kids.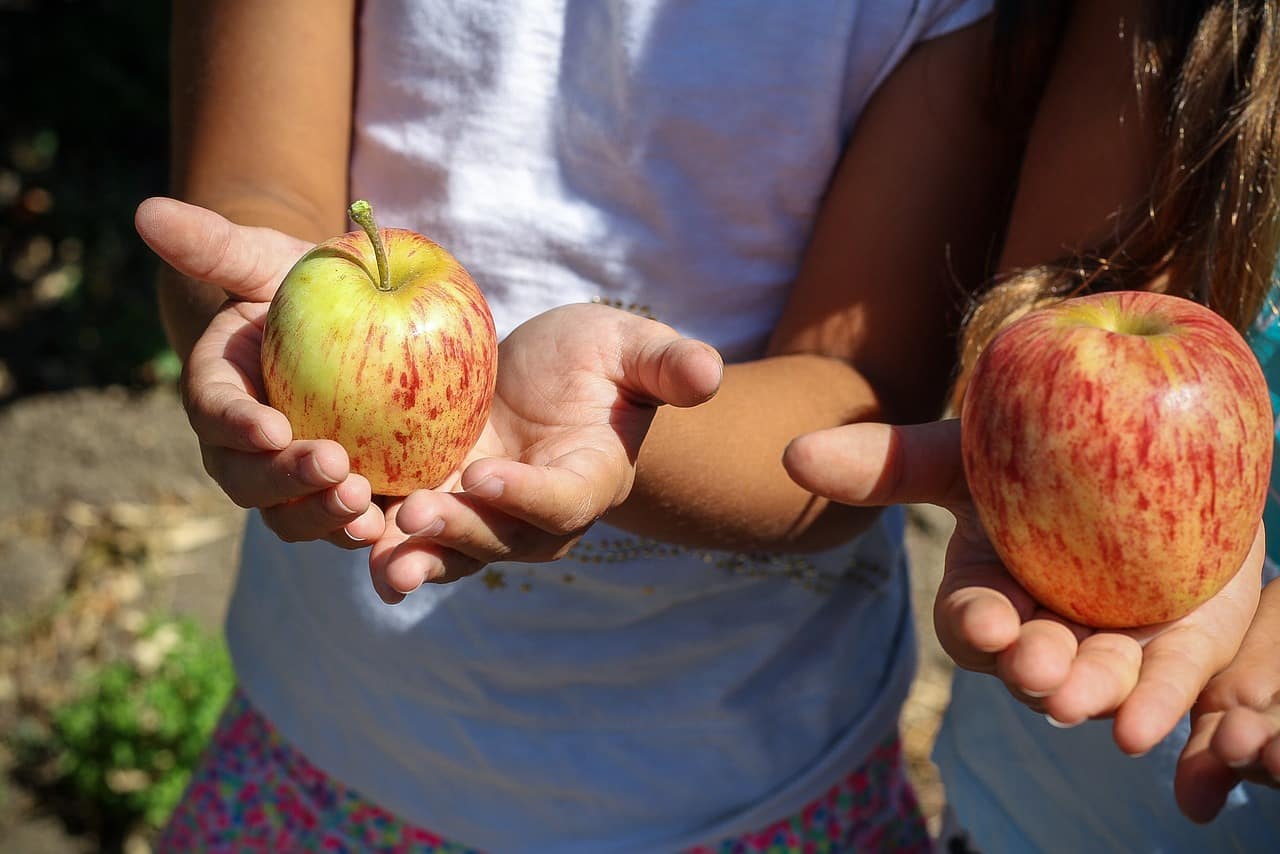 1.            Grow something
Whether it's fruit and veg or flowers, there is something very rewarding about tending a plant from seed or sapling and watching it grow. This is an easy way to enjoy gardening with kids. Try giving children their own patch in the garden or a few pots and let them have a go at planting.
Children love having something of their own to look after. And if you're growing produce, you'll enjoy the added benefit of being able to eat your efforts too! Encouraging children to grow something from scratch is very beneficial in an educational sense, and this outdoor activity can easily be linked into a science or nature lesson for home-schooling.
2.            Attract Wildlife
Put out a range of bird food such as fat balls, peanuts, seeds and berries to attract different species including robins, blackbirds, blue tits and finches. Plant a wildflower garden ready to attract butterflies in the summer, or keep the kids busy building ready-made homes for wildlife such as bird boxes, hedgehog houses, bug hotels or frog pots.
Gardening with kids to attract wildlife could also include planting a range of shrubs and trees which attract different birds and animals. For example, the fruit of a wild cherry tree would entice birds, as well as small mammals such as mice and badgers. Children will be in their element digging the hole and planting, and then watching it grow from sprout to seedling and from sapling to a mature tree.
3.            Collect leaves
Children adore playing and stomping in leaves, so these fun things to do with kids in the garden could be combined with a necessary garden job! Be sure to use a plastic rake or brush with synthetic bristles on artificial grass. Leaf blowers or leaf vacuums are another good way to pick up fallen leaves from natural lawns or, failing that, the old-fashioned method of using two flat boards to scoop up piles of leaves works well. Empty them on to a compost heap and do your bit for the environment, educating kids in the process on the merits of composting.
4.            Build a bird box
There are many bird box kits that you can buy and assemble at home together with the kids which they can then decorate. Or if you're good with DIY you could have a go at making your own.
Hang your bird box in a place that's not in full sun and which can't be reached by cats, and be mindful that birds like to nest in safe spaces, where they can make a clear getaway from larger predators.
With any luck, you'll have some new visitors and perhaps even fledglings in the spring which you and the children can enjoy watching together. You could even make a home school lesson out of spotting certain bird species, or recognising their unique songs.
5.            Games and art
Outside games such as scavenger or treasure hunts are a lovely way to enjoy gardening with kids and another way to encourage them to become interested in nature.
Painting rocks is another idea which has become especially popular in lockdown. The whole family can get involved in painting a design onto pebbles and dotting them around the garden to decorate the outside space.
How can a fake lawn inspire gardening with kids?
No Mud
You and your family can stomp all over fake turf and risk no muddy footprints traipsed through the house. Artificial grass means there's no excuse for not getting outside at this time of the year.
More time with the kids
Astro turf requires far less maintenance than real grass. Spend less time cutting and tending the lawn and more time on the fun things to do with kids in the garden.
All-weather
Synthetic grass looks and feels great all year round, so you can get out and enjoy gardening with the kids whether it's wet and cold in the winter or dry and hot in the summer.
Entice the whole family outside with fake grass from Astro Warehouse
For attractive artificial grass by the roll, at prices you can afford, choose Astro Warehouse. Our range of fake grasses not only look good, but are comfortable, safe and perfect for fun things to do with kids in the garden too.
Need samples? Order yours here. We also have a range of installation guides to help you fit your fake grass on any surface. Questions? Get in touch with our helpful team.