Looking at how to install fake grass but not sure about some of the materials or equipment needed? In this handy fake grass installation glossary, we check out the common tools and products involved with fake grass installation, and talk you through all you need to know.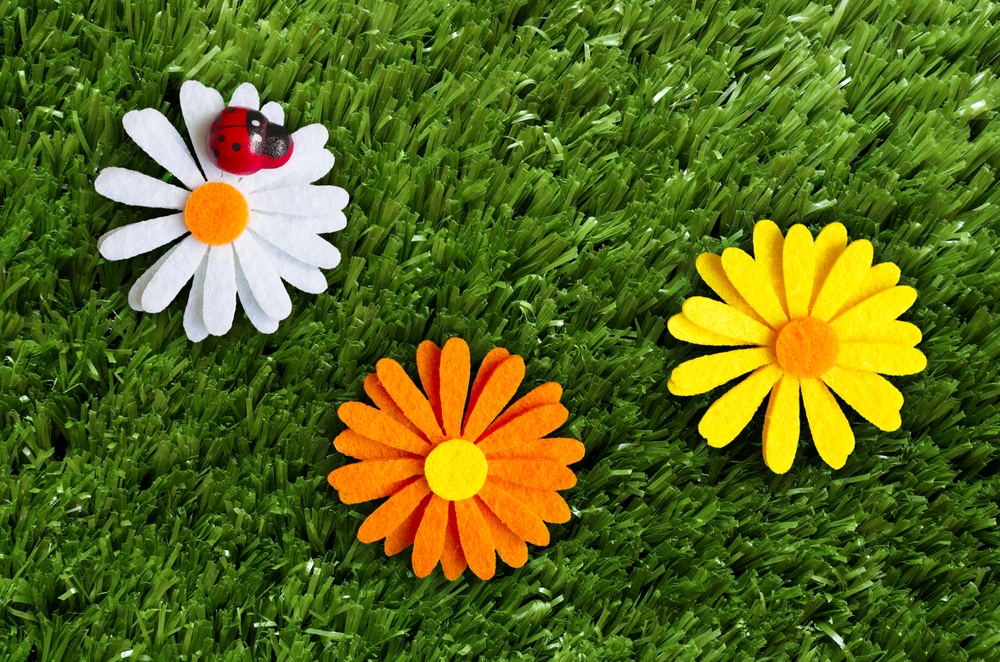 Artificial grass glue
Artificial grass glue is used to seal the edges of your underlay. It is also used in the final step of your artificial grass installation to secure the fake turf to the perimeter to prevent the edges curling up.
Astro Warehouse offers a 5kg tub of all-weather glue. The Astro glue cartridge is a good option when working with awkward corners. 
Jointing tape
One of your key fake grass installation accessories will be jointing tape. This is used to secure the underlay pads together. It is also used to secure the edges of your artificial grass together to form one large piece of synthetic lawn.
The jointing tape from Astro Warehouse is one of the cheapest on the market. Made from special fibres, it is durable and can withstand a range of weather conditions.
Kiln dried sand
Kiln dried sand is best added to your fake lawn to help secure your fake grass installation. This sand will prevent wrinkles from appearing in your fake lawn, protect the fibres and help keep them in an upright position.
You can buy kiln dried sand from most DIY and online stores, and Astro Warehouse offers a high quality kiln dried silica sand.
Shingle
If you're looking at how to install fake grass on a hard surface like concrete, you'll need to check that the base has sufficient drainage or else risk your new fake grass being spoilt by pools of water.
Hose down the area to see if puddles form. If they do then you will need to drill holes using a 16mm drill bit and then fill the holes with shingle. You can buy shingle from most DIY stores or building material suppliers such as Travis Perkins or Jewson.
Shock pad underlay
Shock pad sheets are recommended to be laid underneath artificial grass to give a soft and bouncy finish to your fake lawn. They give astro turf sporting arenas more of a bounce and provide a safe finish for play areas.
Astro Warehouse offers shock pad sheets at either 15mm or 18mm.
Type 1 aggregate
Type 1 aggregate can also be known as MOT Type 1 consists of crushed limestone and is used as a base for paving, car parks, roads and artificial grass. You will need to use type 1 aggregate if you are looking at fake grass installation on soil.
The type 1 aggregate is used as the final stage in the groundwork process before you apply the shock pads. Type 1 aggregate is available from most building materials suppliers such as Jewson or Travis Perkins.
Wacker plate
You'll need a wacker plate if you're intending to install artificial grass on soil. Once the weed membrane is in place, you will need to add type 1 aggregate to a level of about 60mm. You will then need the wacker plate to completely compact the aggregate. Wacker plates can be easily hired from places like Screwfix.
Bamboozled by fake grass installation? Astro Warehouse will make it easy for you.
Fake grass installation may seem daunting, but Astro Warehouse makes it easy by providing unique installation guides according to the type of base you're covering.
With a range of quality products suitable for different uses that are supplied by the roll, Astro Warehouse can be trusted for natural looking false grass at competitive prices.
Need samples? Order yours here. Questions? Get in touch with our helpful team.