It's often good to have a patio area in a garden, a space you can enjoy any time of the year without having to worry about mud or mess. Perfect for outdoor dining and for socialising, the patio is ideal for those who want a practical area in their garden that's easy to maintain. But patios can start to decline over time and lose their attractive appeal, and are not necessarily the best choice for families with children. The alternative? An artificial lawn! Here are several good reasons why replacing a patio with artificial grass is a great idea.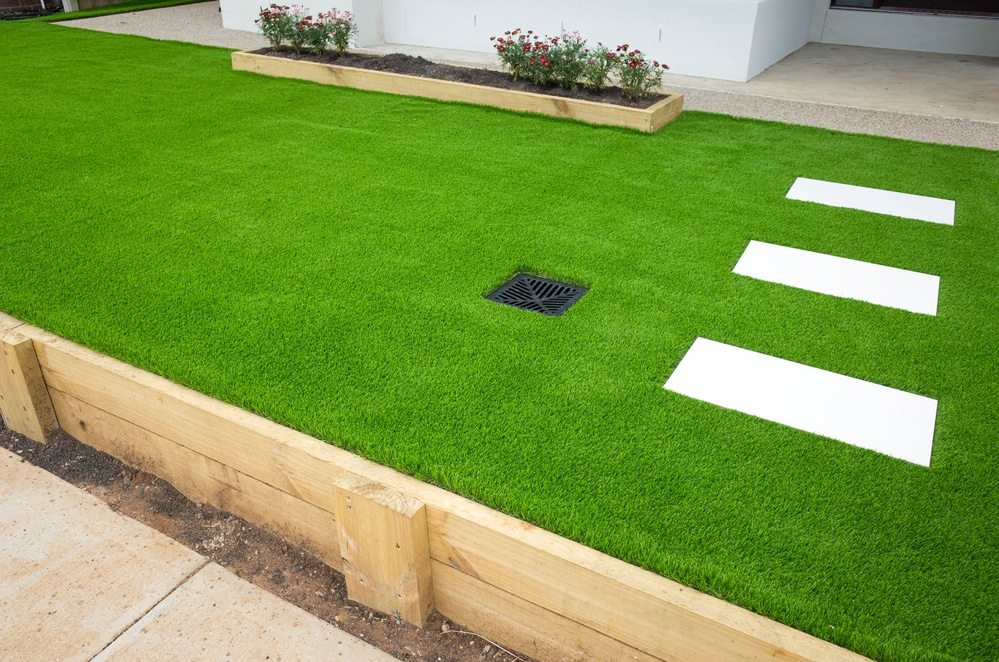 Simple maintenance
Any garden surface will need a degree of maintenance from time to time. Anything that's paved, such as pathways and patios, or stone or gravel areas, will need weeding and moss removal. And wooden decking needs to be stained regularly to keep it protected from the elements.
An artificial lawn on the other hand is straightforward to look after. Yes, it will need a small amount of maintenance, such as the removal of debris and leaves and a good sweep with a plastic brush to keep the pile up. But you'll rarely have to do much more than that and, because fake grass is designed to last for two decades or more, once it's installed, you can simply relax and enjoy it, rather than worry about keeping it looking pristine.
Visual appeal
If you replace your patio with a synthetic lawn, your garden will get an instant makeover. You'll be introducing a vibrant, natural colour into your outdoor space that will brighten it up and make it feel much more welcoming than a dull patio.
The great thing about an artificial lawn is that it stays looking attractive all year round. There's no mud in the winter, no weeds in the summer, and you won't have to seed it, feed it, water it or mow it either as you would with a natural lawn.
Easy installation
Fake grass is fairly easy to install, especially compared to a patio. You can install it over pretty much any surface, from decking and concrete to gravel and natural grass. As long as you follow the appropriate installation instructions, use a substrate where necessary and install a good quality underlay, you'll enjoy excellent results without too much effort.
Child-friendly
An artificial lawn is so much safer for children to play on, and lots more fun too. Soft to the touch, it will cushion any falls, and it's nice and springy too, perfect for ball games. If you tend to worry when your kids are playing on your slabbed or gravel patio, replacing it with a fake lawn will ease your concerns.
Order your premium quality artificial grass from Astro Warehouse
Convinced replacing your patio with an artificial lawn is the right thing to do? Easy to maintain, simple to install and attractive year-round, there is everything to like.
At Astro Warehouse, our artificial grass range is premium grade quality and also comes by the roll so it can be supplied to you at unbeatable prices. Samples?  Order yours here.
Don't forget to check out our installation guides for help fitting fake grass on any type of surface.
Questions? Get in touch with our expert team.