Successfully installing fake turf involves following an important process. Perhaps one of the most vital steps in the installation is using the correct type of sub-base. Your astro turf base affects how your artificial lawn will look, feel and last in the long term. Here we look at choosing the best base for your artificial grass and how this will depend upon where you are installing your false grass.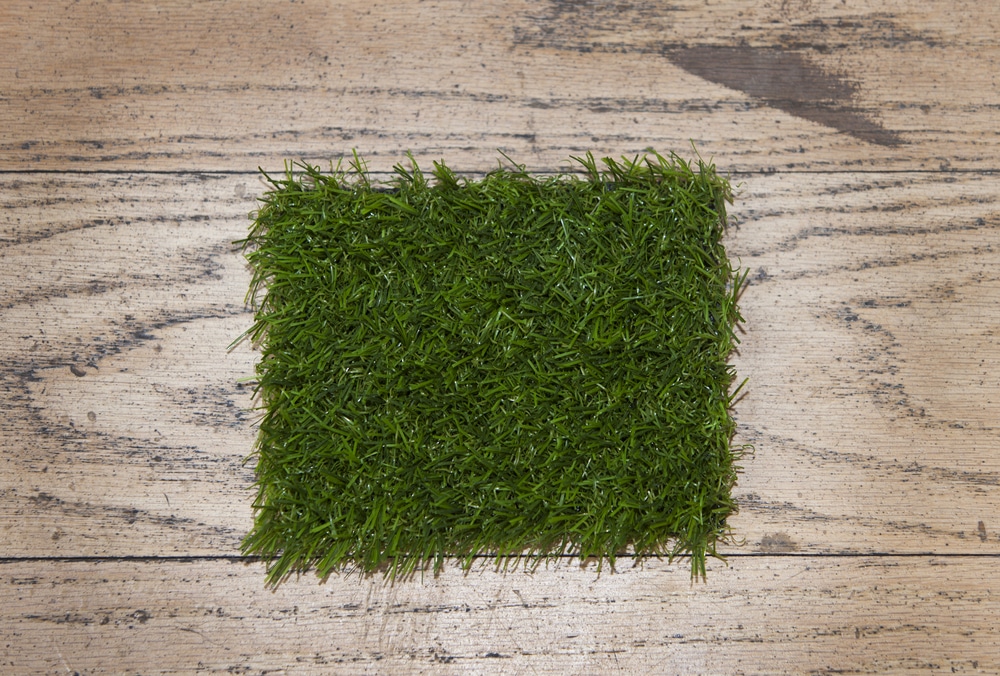 What is an artificial grass sub-base and why use one?
Installing fake grass isn't as simple as rolling out your chosen fake turf directly onto your area. Preparation is key. A sub-base is a layer of aggregate that provides a level and flat surface for your false grass to sit on.
Your sub-base also gives strength to your fake lawn to cope with the traffic and it is essential in aiding drainage, to prevent pools of water forming and sitting on your new synthetic grass.
What base do you put under artificial turf?
The sub-base and the process for installation will vary according to where you're intending to lay your artificial turf. For example, installing fake grass on to natural grass or soil varies slightly compared to fitting artificial grass on concrete or decking. We recommend always checking out our helpful installation guides to give you specific and easy to follow advice.
Grass
Laying artificial grass on real grass is perhaps the most common type of fake grass installation. Once you've removed the existing lawn, you should install a weed membrane to prevent any weeds growing through your new false grass.
We recommend then using a type 1 aggregate as your sub-base to a level of 60mm, followed by a layer of sharp sand to give a nice even finish to your astro turf sand base. Next, you should fit shock pad underlay to give a more natural and bouncier finish to your artificial lawn. Shock pad underlay is especially recommended when you're installing artificial grass in sporting arenas or in schools and play areas.
Hard surfaces
Installing artificial grass onto hard areas like decking or concrete means you won't need a type 1 aggregate base, but you will need to check that your concrete or decking base is in good condition.
You'll need to make sure that the concrete is clean and free from weeds and debris, and it should have suitable drainage. Likewise, the decking should be free from dirt and moss and be thoroughly cleaned. If you have any broken or rotten panels in your decking, these will need to be replaced before you start laying the artificial grass. You should also treat your decking before going ahead with fitting your synthetic grass so that your base lasts the distance.
Once your decking or concrete area is clean and dry, you can continue with the next step of installing your underlay.
Got your astro turf base sorted? Visit Astro Warehouse for all your fake grass installation needs.
Once you've done the hard work of preparing the ground and sorting out which sub-base to use, you can go ahead with installing your chosen artificial grass. Take a look at our top quality grass ranges and installation materials which are supplied at the most competitive prices.
Our helpful installation guides give you easy to follow advice at each step in your project.
Need samples? Order yours here. For any help or advice, get in touch with our friendly team.