You've made the decision to install a fake lawn in your garden. You are happy that the benefits of synthetic grass are going to make it a wise investment for you, and that you will enjoy many years of a beautiful lawn that's easy to maintain. There are a few things however that you're going to need to consider before creating your astro turf garden. Read on for our experts' top advice ahead of installing synthetic grass in your garden.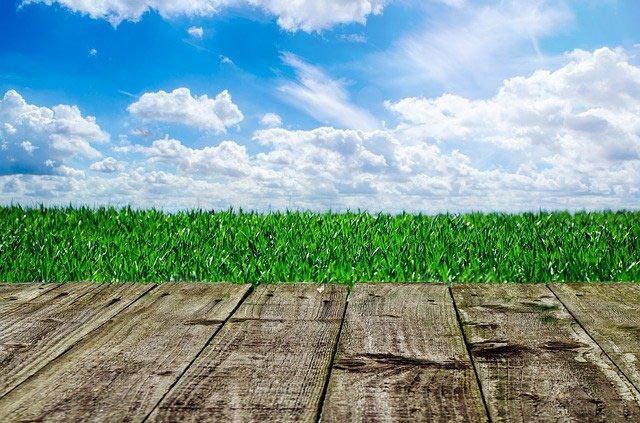 There is little that's appealing about a concreted garden, ageing patio slabs, noisy gravel, or decking that's seen better days. If you're all set to replace any of these with fake grass, then here are some things you should be thinking about first.
Think about: Drainage
One of the benefits of synthetic grass is that it will drain freely, providing the correct installation procedure is followed for the specific type of base you are laying the grass over.
You don't want to see pools of water forming on your new fake lawn, so be sure to check the drainage before you start the installation process. You can do this by hosing the area down, and then seeing if any puddles start to form. If they don't, you're good to go and the porous backing on the reverse of your artificial grass will do the job it's designed for.
If you do see puddles forming, then you'll need to create a series of drainage holes. Simply drill the base with a 16mm drill bit. Then fill the holes with fine shingle, and that should take care of the drainage for you.
Think about: Preparing your base
How you prepare your artificial grass base all depends upon what that base is made from. Our installation guides provide specific details about getting the groundwork right for each base type, so are well worth a read before you get started.
In general, you'll need to make sure that your base is smooth and free from debris. Be sure to clear away the likes of stones, grit, moss and leaves, and any roots left over from plants that have been removed.
If your base has seen better days, for example concrete or paving stones that are cracked, then it is advisable to start from scratch, breaking out what's there and taking it back to ground level. If you are laying fake turf over decking that hasn't been treated for a few years, then you'll need to do that before you go ahead, as well as replacing any broken or rotten pieces. Lay synthetic grass over poor quality decking, and it just won't last the distance.
Think about: Weeds
The last thing you want is weeds coming up through your newly laid fake lawn. Always ensure that the area to be turfed is treated with strong weed killer well ahead of installation. Bear in mind that the area may need multiple treatments in order to get rid of any particularly stubborn specimens.
You'll also need to lay a weed membrane on certain surfaces. If you're fitting artificial grass on stones, soil, dirt, mud or grass, or on a patio where weeds are known to come up between the slabs, this is a vital step that must not be missed.
Despite following the correct weed-preventing procedures, you may still find that the odd weed does make it up through your synthetic grass. You have two options here. The first is to simply take the tops off the weeds as they show through. The second is to use a water-based weedkiller. Never use anything chemical-based though, as this could damage your lawn. As soon as the weeds are eliminated, remove them from the lawn.
Think about: Underlay
Just like with carpet, what goes underneath artificial turf is a vital consideration. This is especially important if children will be playing on the fake lawn, you have pets, or you intend to play sports on it.
Shock pad underlay makes an incredible difference to the feel and bounce of a synthetic lawn. It is vital for some types of base too, for example anything hard such as concrete or slabs, and definitely to cover the slats of wooden decking. Consider your fake grass underlay an investment that will pay off in the long term, prolonging the life of your imitation lawn, and making it an altogether more pleasant place to spend time.
For premium grade, budget artificial grass UK customers recommend, choose Astro Warehouse
The benefits of synthetic grass are many, and when it comes to the best place to buy budget artificial grass UK wide, Astro Warehouse guarantees never to be beaten on price, or quality.
Ready to buy artificial grass for your garden project? Browse our synthetic grass ranges, consult our thorough installation guides, or contact us for all the specialist advice you need from our friendly team.