Astro turf, the common term used for fake grass, is a great way to create a low-maintenance, attractive, mud-free area in any garden. If you are looking to improve the look of your outdoor space, but your number one priority is to avoid natural grass and all the hard work it brings with it, fake grass could be on your radar. But if you are examining all your options before you make a commitment, you'll want to be aware of what alternatives you have open to you. Let's take a look at the choices you have for your low-maintenance garden.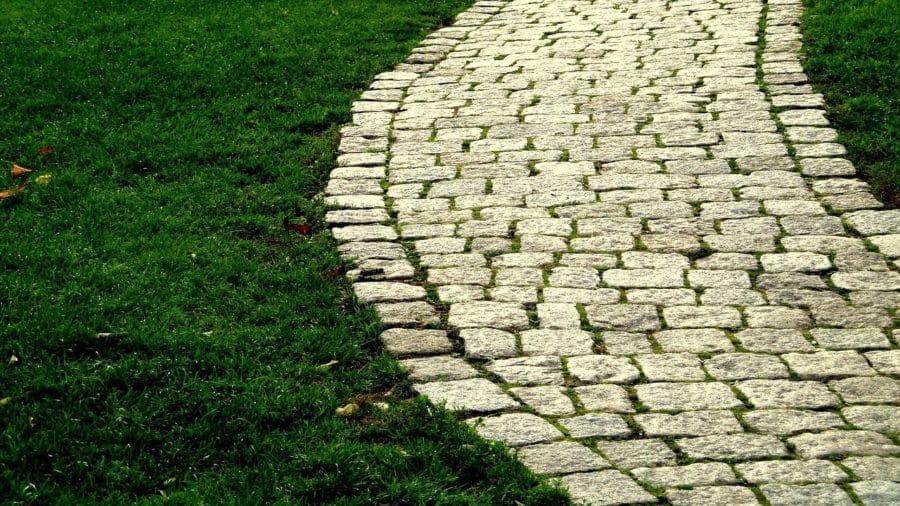 Tempted by the lure of synthetic grass, but still in two minds as to whether to go for a fake lawn, or something else? Here are a few options to consider.
Gravel
Gravel is a relatively low cost way to create a ground covering in your garden. It's something you won't need to water, and maintenance will be fairly low too.
As long as you lay a good quality weed membrane underneath, and take steps to eliminate weeds before you do so, you should be able to avoid regrowth.
If however you are looking to create a children's play area, gravel isn't going to be a good choice. There is no shock absorbance should there be a fall, and the stones can present a choking hazard. It's also noisy to walk on, which means you'll probably need to add stepping stones or a pathway, and it can look a bit bland unless you add some landscaping features.
Wood Chips or Bark
This is another low-maintenance lawn alternative. Affordable, easy to care for and natural in appearance, wood chips will inhibit weed growth, providing you apply a strong weed killer to the surface before laying it.
You'll probably need to refresh the chippings periodically, as they will fade and break down over time. Pets and children may also tread the chippings into the house, so it may not be ideal for family life.
It's important that if you are growing fruit or vegetables, that you don't use dyed bark or wood chips around them. Also bear in mind that this sort of ground covering may attract ants or termites.
Patio
A patio is a good, albeit it fairly expensive option if you want to create a practical area for outdoor entertaining. A good landscaper will be able to develop an attractive design for you that fits with your taste and the overall look of your wider outdoor space.
Again, a patio is low-maintenance and easy to clean. The only thing it won't give you is a safe place for children to play. Also, if you opt for a concrete patio, you could find that it cracks over time.
Decking
A functional way to create an outdoor family space that doesn't require too much maintenance, although if you opt for natural wood decking, you will need to re-stain or paint it periodically to keep it weather proof.
Composite decking is more of a maintenance-free option, although a bit more expensive.
So, what about fake grass?
One of the biggest selling points of synthetic grass is that it ticks a lot of boxes. It's low-maintenance, looks great, doesn't cost a huge amount to buy and install, plus it's child and pet-friendly. And it lasts for a good 20 years without having to treat or replace it as you would with some of the other options.
Fake grass by the roll for DIY home installation from Astro Warehouse
If you are seeking to buy premium quality artificial grass roll at budget prices, take a look at what Astro Warehouse has to offer.
Our fake grass ranges offer something to suit every requirement, plus we offer a full range of installation materials so you can obtain everything you need to fit your fake grass, all from the same supplier. Plus we've put together a selection of installation guides to help you fit your synthetic grass on any type of surface.
Need advice on choosing the right type of imitation grass for your needs? Our experts are ready to help, so please feel free to get in touch.