Summer is a busy time in the garden and the list of tasks can seem never ending. Here we've put together some summer gardening tips that will free up your time, allowing you to sit back, relax and enjoy your outside space.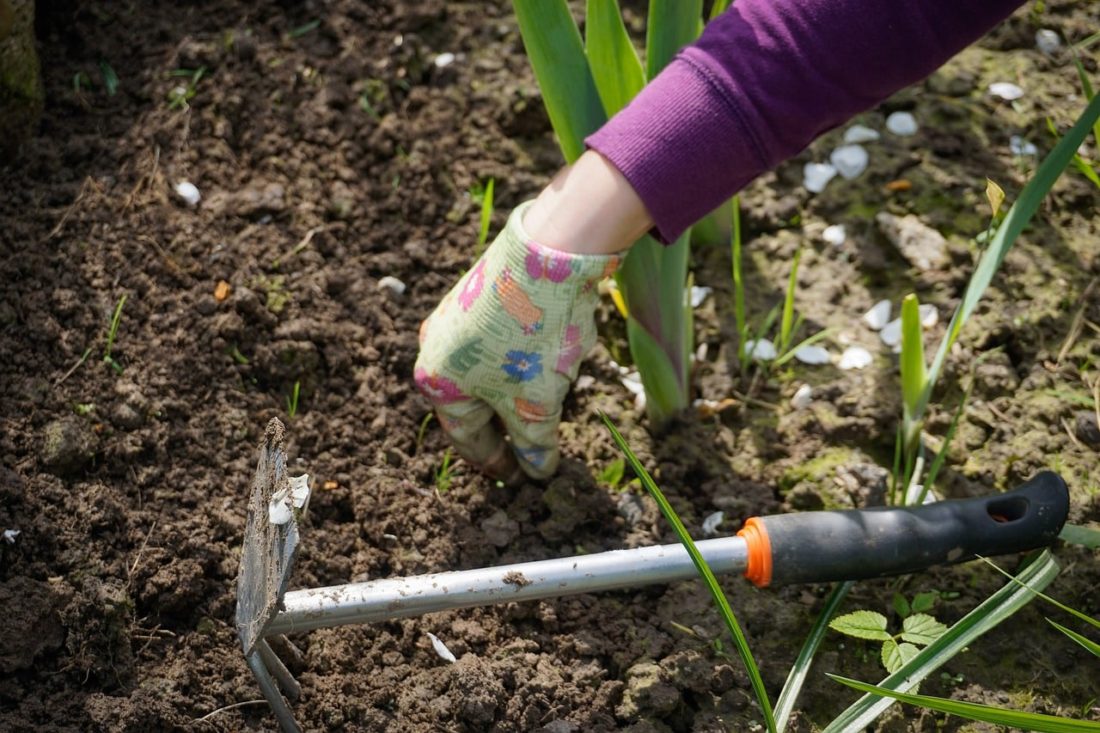 Clever watering
A dry spell during summer can take a huge amount of time and water to hydrate the entire garden.
It's better to give your plants a large volume of water occasionally, rather than a little amount regularly. Make sure you water the roots rather than the leaves so as to prevent the plants developing shallow roots, causing them to become less stable. Adding mulch around shrubs, trees and flowerbeds helps to retain the water in the soil too.
One of our top summer gardening tips is to consider adding an irrigation system. This doesn't need to be complex or expensive, even a leaky hosepipe draped around the flowerbeds will be effective. Once you've got the pipework installed, you can switch the water on once or twice a day or even better, install a timer. An irrigation system will save you a huge amount of time watering the garden, and is a great option if you're going on holiday.
Dealing with weeds
Weeding can feel like a never ending summer gardening job, especially in the summer. And it only becomes worse the longer you leave it. On a dry day when no rain is forecast, uproot weed seedlings using a hoe and leave them on the surface where the sun will shrink them.
If the weeds have already passed the seedling stage, you will however need to uproot them and put them on the compost heap.
Save time feeding
You can avoid the timely jobs of feeding your plants by ensuring that they are well fed and getting enough nutrients through the soil.
Improve your soil by mixing in organic matter during the winter so that you see some benefit come the summer. One of the best gardening tips is to make your own compost, as it will save you time in feeding plants, and money through not having to buying plant food.
Install an artificial lawn
Many summer gardening tips focus on ideas for weeding, feeding and caring for your lawn. Perhaps the best option is to install artificial grass which instantly cuts out most of the maintenance.
Choose a realistic, good quality synthetic grass such as those supplied by Astro Warehouse to give a natural, lush and fabulous appearance throughout the year. You won't need to spend time mowing, feeding, watering or weeding fake turf, instead you can use the time to get on with the countless other summer gardening jobs you have on your list. Or just sit back and relax, and enjoy your garden!
Save time this summer by installing artificial grass in your garden
Of all these summer gardening tips, installing artificial turf will save you the most amount of time in maintaining your garden.
Astro Warehouse offers a comprehensive fake grass range that is suitable for any garden or outside project. Our supply only service means we can keep our prices extremely low and competitive.
Need samples? Order yours here. Our installation guides will tell you everything you need to know about installing fake grass on any type of surface.
For any other help, get in touch with our friendly team.