If you're entertaining friends or family this Christmas, why not set the scene and make them feel welcome by creating a Christmas garden? Here's a look at some top Christmas garden ideas to give your outdoor space a festive feel which the whole family will love.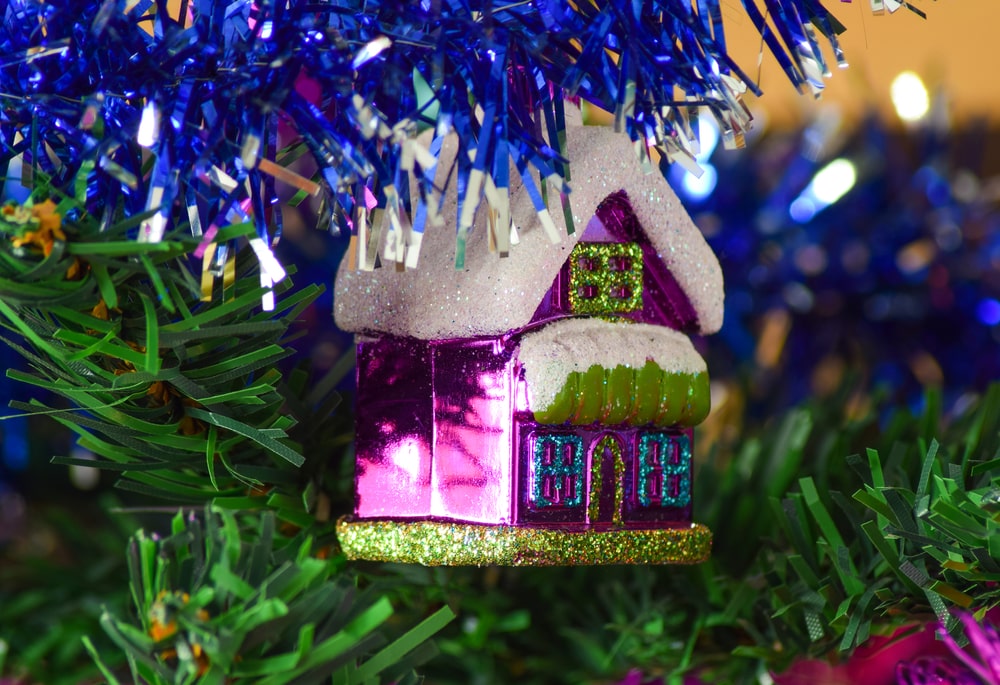 Christmas garden illuminations
Christmas garden ideas don't get any more magical than gorgeous twinkly lights. Try wrapping fairy lights around trees or shrubs which are immediately outside your front door to give a lovely warm welcome to your guests. Choose trees and shrubs near to your back door too so that you can enjoy the display from inside your house as well.
For more Christmas garden lights ideas try using a long stream of lights along paths or walkways to help guide the way for your guests. You can also place external Christmas lights along garden fences and around your outside entertaining area.
Add a Christmas wreath
For traditional Christmas garden ideas, try hanging a wreath to your front door. Make a statement by using an oversized wreath and then teaming it with a matching Christmas garland which sits above the front door.
You can also add wreaths as Christmas garden decorations to brick walls and fences in your back garden too.
Create your outdoor Christmas cosy area
If you're looking for more Christmas garden ideas, try decorating an outside area where you can gather friends and family for a while. This will probably centre around an existing socialising area, perhaps where you have seating and a fire pit or chiminea. Add some warm blankets or throws to keep that winter chill off and make it feel really cosy.
How about adding some Christmas garden ornaments? UK homeowners love to hang baubles on trees and shrubs in their gardens. If you don't have any suitable plants, consider buying a small potted Christmas tree which you can decorate. Then, add some Christmas garden illuminations, either with fairy lights or light-up garden animals. For a final touch, you could decorate this area to set the scene with a stack of empty boxes wrapped as mock presents.
Install artificial grass
If you're entertaining over the festive period, it's good to get everyone outside to leave the TV, the kitchen, the washing up and the arguments behind even if it's just for an hour or two.
If you've got fake grass in your garden, there's no worry about stepping into a muddy bog or, worse still, treading the mess back in through the house. Instead, you can wrap everyone up warm in coats and hats and enjoy being outside mud-free for a change of scenery.
Whether you're socialising in a different place or running around burning off some energy with the kids, you can do this all in comfort on a quality false lawn that looks and feels incredibly realistic.
Looking for Christmas garden ideas? Get a high quality fake lawn from Astro Warehouse.
There are lots of Christmas garden ideas which can give you and your guests a festive, magical feel this Christmas.
Don't forget that installing a fake turf will give you the option to enjoy being outside without the worry of traipsing in mud and bringing it back into the house.
At Astro Warehouse, our artificial grass range is premium grade quality and comes by the roll so it can be supplied to you at unbeatable prices. Samples?  Order yours here.
We also recommend checking out our installation guides for help fitting fake grass on any type of surface.
Questions? Get in touch with our expert team.