International Clean Air Day 2021 is on the 8th October. This is a day to raise awareness of air pollution and climate change and to celebrate spending time outside. We look at how to spend more time in your garden and how to make your outdoor space inviting so that you'll want to be out there more often.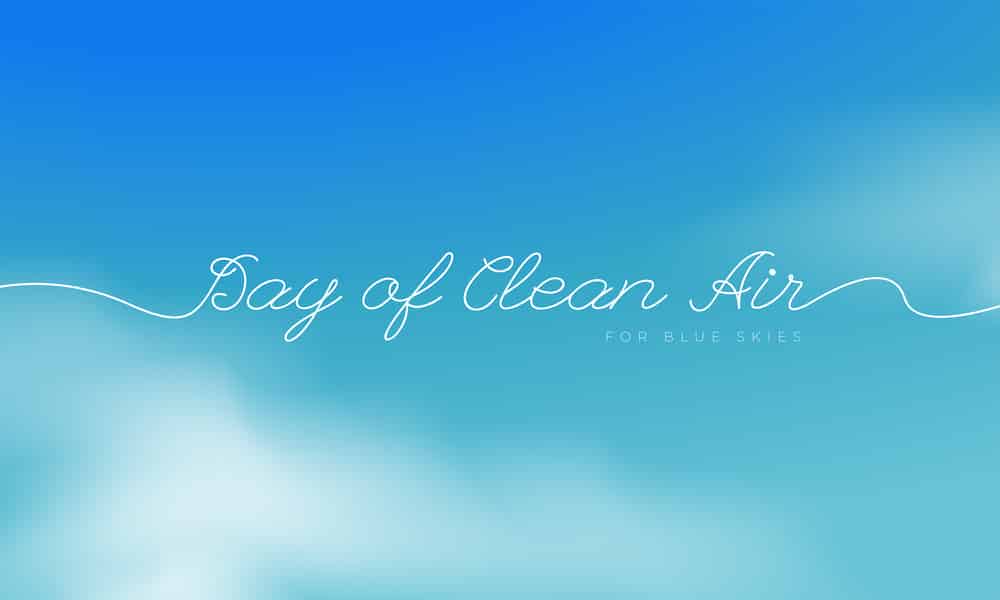 Install an outdoor kitchen
Outdoor kitchens are popular throughout Europe, as cooking outside encourages you to socialise with friends and family rather than being isolated in the kitchen. An outdoor kitchen area allows the chef and the guests to be outside as well as enjoying International Clean Air Day.
Creating an outdoor kitchen can be as simple as using a large table or work bench area complete with hob rings which are connected to a gas canister. Think curries, stir fries or paellas.
Or you could perhaps install a wood oven for cooking pizzas. These can be pricey though, so consider buying a special adapter which you can fit to a classic kettle BBQ as an alternative.
Create some outside socialising space
Looking at how to spend more time in your garden? Then how about creating another living room outside? You could opt for a dining area with tables and chairs so that you can all get together and eat al fresco.
Or how about getting away from the TV on International Clean Air Day and spending some quality time with your loved ones out under the stars? You'll need some comfortable, relaxed seating, cushions, outdoor rugs and blankets plus a fire pit or chimenea to keep you all warm. You could add some fairy lights draped around the fencing or shrubs to create a lovely warm ambiance.
Buy a hot tub
If you're looking at how to spend more time in your garden, then a hot tub is a great investment. A hot tub is a fantastic place to relax and unwind in the fresh air after a stressful day at work. Or you could use a hot tub to socialise with friends and family.
A hot tub can be used whatever the season, so it's a chance to enjoy being outside throughout the year and not just on International Clean Air Day!
Invest in fake grass
Nobody wants to spend time outside looking at grass that needs cutting or at a lawn that is patchy, full of weeds or untidy. Investing in artificial grass will give you a perfect looking lawn that requires little maintenance. You won't have to deal with mowing, weeding or feeding false turf, and it will stay looking lovely even if there's heavy rain or a heatwave.
Once a fake lawn has been installed, you'll have more time to spend enjoying your garden throughout the year, including on International Clean Air Day.
Create a play area
If you've got children, you'll know that they love to be outside no matter what the weather or the time of year. Creating a dedicated play area will not only keep them amused but get you out spending more time in your garden too.
Make your play area age-appropriate to your children. Some good ideas include a tree house, climbing frame, swings, mud kitchen, playhouse or trampoline area. Installing false grass around these play areas will help reduce the amount of mud, as well as making play safer and more comfortable too.
Looking at how to spend more time in your garden on International Clean Air Day?  Talk to the experts at Astro Warehouse.
Celebrate International Clean Air Day by being outside with your friends and family. Whether you're cooking, socialising, playing or hot-tubbing, enjoying the clean, fresh air is something we should all do more often.
Make your garden more inviting with a high quality artificial lawn that sets the scene, looks the part and doesn't need much maintenance.
Our artificial grass range is premium grade quality. It also comes by the roll so it can be supplied to you at unbeatable prices. Need samples? Order yours here.
Don't forget to check out our installation guides for help fitting fake grass on to any type of surface.
For any other questions or advice about installing synthetic grass, get in touch with our expert team.