With cities and towns becoming more densely populated, it is easy to think that green areas and spaces are under threat. But the increasingly fashionable way for city dwellers to enjoy some outside space is to make use of the roof! With this in mind, let's take a look at the benefits of rooftop gardens, and some inspiring design ideas too.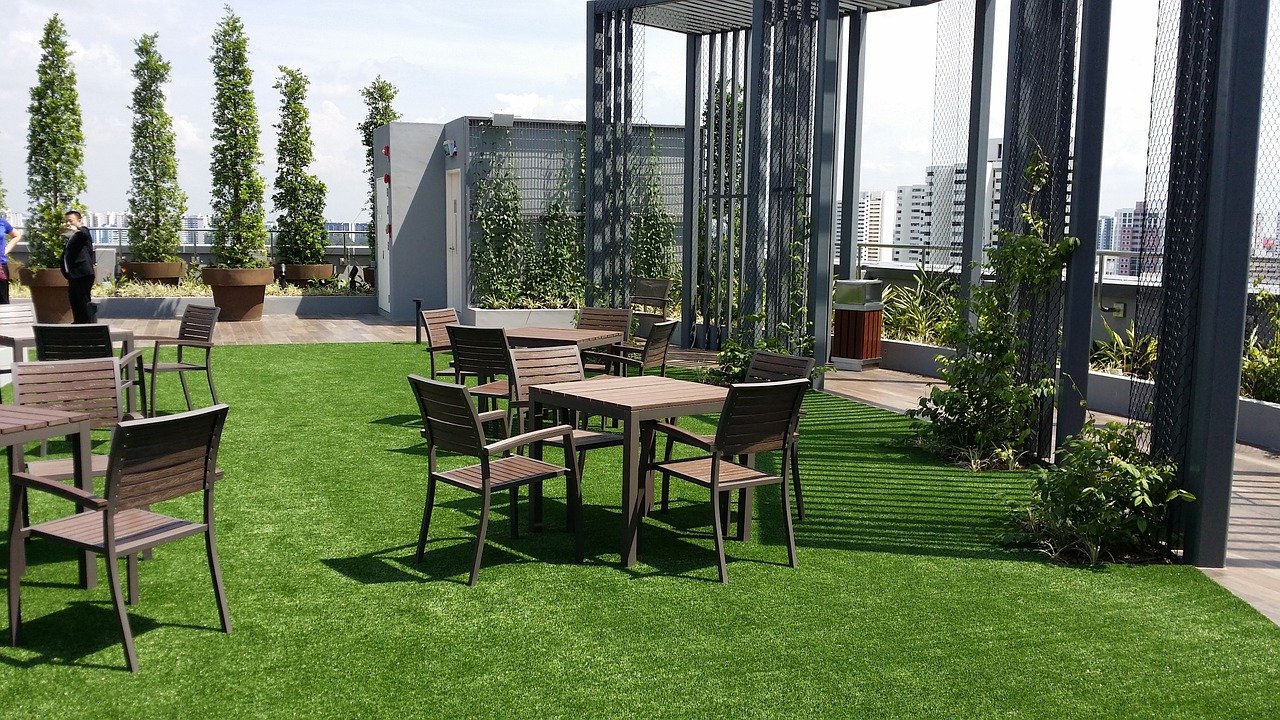 First things first: Some rooftop garden benefits
There are a number of benefits when it comes to creating rooftop gardens in urban areas such as London…
A boost to mental health
Any form of outdoor space is a definite positive, providing a place for exercise, fresh air and the chance to get the sun on your face. But if you live in the middle of a city, you may not have the luxury of your own outside space.
Rooftop gardens make good use of an area that would otherwise be neglected. They provide urban homeowners with their own direct access to an outside space, making it easy to nip out for a relaxing drink, enjoy some peace and quiet, or a place to socialise.
Thanks to rooftop gardens, city dwellers can also benefit from the therapeutic benefits of growing or tending to plants. Whether you choose flowers, vegetables or herbs, there are many reasons why gardening is good for mental well-being. As the saying goes, 'gardening adds years to your life, and life to your years.' 
Environmental plus points
 Over time, rooftop gardens can become mini green spaces, an oasis in the midst of a city. One of the most important rooftop garden benefits is the fact that they can be helpful to the environment, releasing more carbon dioxide into the atmosphere and in doing so, improving air quality.
Plants also attract vital pollinators, without which our ecosystems would never be able to thrive. What's more, a garden of any kind provides a haven for birds and wildlife. What could be better than that?
Property benefits
A roof with a garden on top loses up to 30 per cent less heat in the winter than a roof without a garden. Another rooftop garden benefit is the fact that noise levels can be reduced, handy if you're living in a large, busy city such as London.
Finally, there's proof that rooftop gardens can significantly enhance property sale or rental values. Recent research has shown that rooftop gardens London wide have been known to add a substantial 10-25 per cent in value to a property. 
Top design ideas for rooftop gardens
When it comes to designing your rooftop garden, it is important to consider the space you're working with. Literally every inch matters.
Zoning works well for a roof garden. You could have one area dedicated to relaxed seating and, if space allows, a separate zone for a more formal dining table and chairs.
Try using big pots or planters to screen off your separate zones. Bamboo, grasses, ferns, hedges and shrubs work well for this and, as well as creating separate areas, they can help give a sense of privacy, as well as producing a lovely green space.
Also think about the flooring on your rooftop garden. You might opt for slabs, decking or tiles. Natural grass is difficult to keep on a roof garden as the mowing, maintenance and storage of tools is tricky. Artificial grass however will add a touch of lush green and will look fantastic all year round.
Because fake turf requires very little maintenance, you won't need to mow or feed this grass, but it is very durable and will withstand a lot of foot traffic. Just be sure to get your drainage right, as this is key to an attractive fake lawn, and very important for gardens on the roof.
For a show-stopping rooftop garden, choose false grass from Astro Warehouse
If you're looking for durable synthetic grass to give your rooftop garden an amazing look year-round, choose Astro Warehouse.
Not only is our artificial grass range premium grade quality, it also comes by the roll and is supplied at unbeatable prices.
Need samples? Order yours here. We also have a range of installation guides to help you fit your fake grass on any surface. Questions? Get in touch with our helpful team.