Garden transformation ideas can vary wildly from changing your colour theme to having a complete garden re-design. Looking at how to transform a garden on a budget requires a little more thought, but it can be done! We look here at some easy ideas for how to update your garden that won't cost the earth.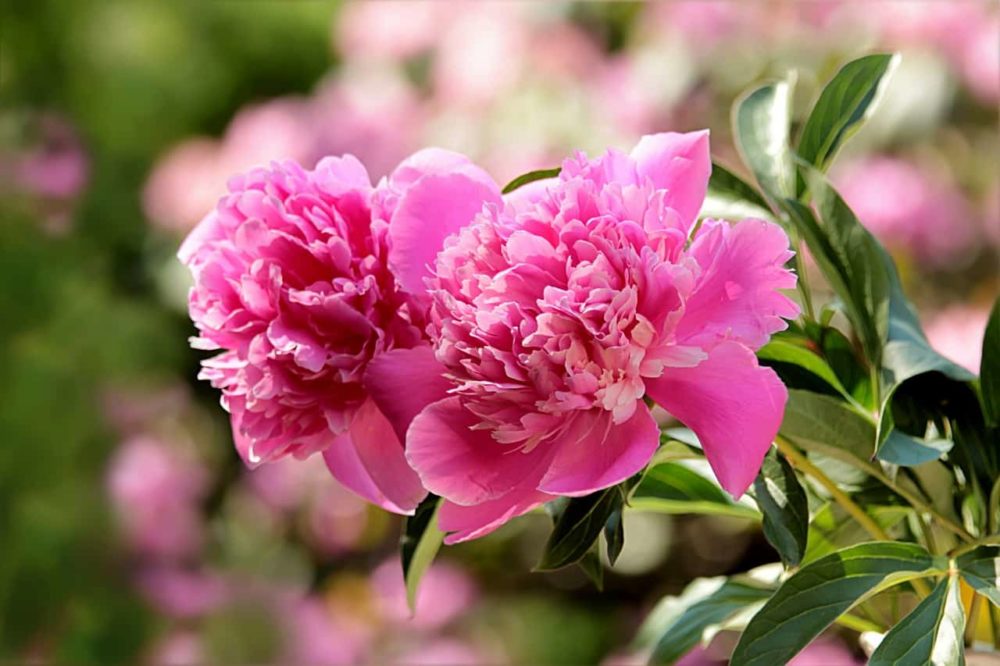 Add pots
Garden transformation ideas don't come much easier than this. Adding pots to your garden can completely change the look and perspective. By nestling them into your borders or placing pots around your patio, you can immediately create interest. Fill them with the season's latest blooms or use textured evergreens for year-round interest.
You can dot pots around your garden to blend in with your colour theme if you have one or, for a classic look, use terracotta pots that improve with age and weathering. You can buy pots from garden centres inexpensively, or look out for gardening clubs either locally or online where people advertise used pots for next to nothing.
Lighten up
If you're looking at how to transform a garden on a budget, then a simple and easy technique is to add lighting. You might think about installing some solar or electric lights to show up the paths and walkways, but lighting can also be used as clever garden transformation ideas to change the ambiance.
Fairy lights draped around a shrub or along a fence will look beautiful and may even entice you to stay sitting outside long into the evening.
Add some scent
Make use of all your senses when looking at how to transform your garden. Plant fragrant blooms and shrubs which give off a wonderful scent. Choose the location carefully according to where you might sit or linger, perhaps around the patio area or in pots close to a pergola. If you're lucky you could plant close to the house so that you catch a whiff of a gorgeous perfume through an open window.
Buying your scented plants when young rather than when well-established will be less expensive, making this a clever idea for how to transform a garden on a budget. Try honeysuckle, Arrowwood or wintersweet during the winter and lilies, lavender and jasmine for summer scents.
Liven up boundaries
Think about how to transform your garden through your boundaries. Whether you have walls, fencing or gates on the edge of your boundary, they can be rejuvenated to give your garden a fresh look. Why not paint your fences in a new colour? You could opt to stick to an existing colour theme of your garden, or pick a neutral such as slate grey for a bold original approach.
If you have brick walls or a single wall which acts as a boundary, you could liven this up by adding some hanging pots with brightly coloured blooms or even add a variety of wall art or garden mirrors. You can pick these up cheaply on internet auction sites or at car boot sales. 
How to transform a garden on a budget with artificial grass
Replacing natural grass with a fake lawn will instantly lift and rejuvenate your garden. You'll never have to worry again about your grass looking too long, bedraggled, weed infested or having stubborn bare patches. Instead, you'll have a stunning looking lawn that will look perfect every month of the year.
Installing false grass doesn't have to be expensive. You can cut costs substantially by opting to buy synthetic grass by the roll and fitting it yourself. At Astro Warehouse we have installation guides to see you through the process step by step.
Looking at how to transform a garden on a budget? Replace your grass with an artificial lawn from Astro Warehouse.
If you're wondering about how to transform a garden on a budget, installing a natural looking false lawn could be the answer.
Our artificial grass range is premium grade quality; it also comes by the roll so it can be supplied to you at unbeatable prices.
Need samples? Order yours here. Don't forget our range of installation guides that will help you to help you fit your fake turf on any surface. Questions? Get in touch with our expert team.