With the European Football Championship drawing to a close this week, what could be better than creating your very own astro turf football pitch in the garden to inspire young footballers and be enjoyed by the entire family whenever you like? Here we look at the benefits of a garden football pitch and the steps involved in making your own astro football pitch.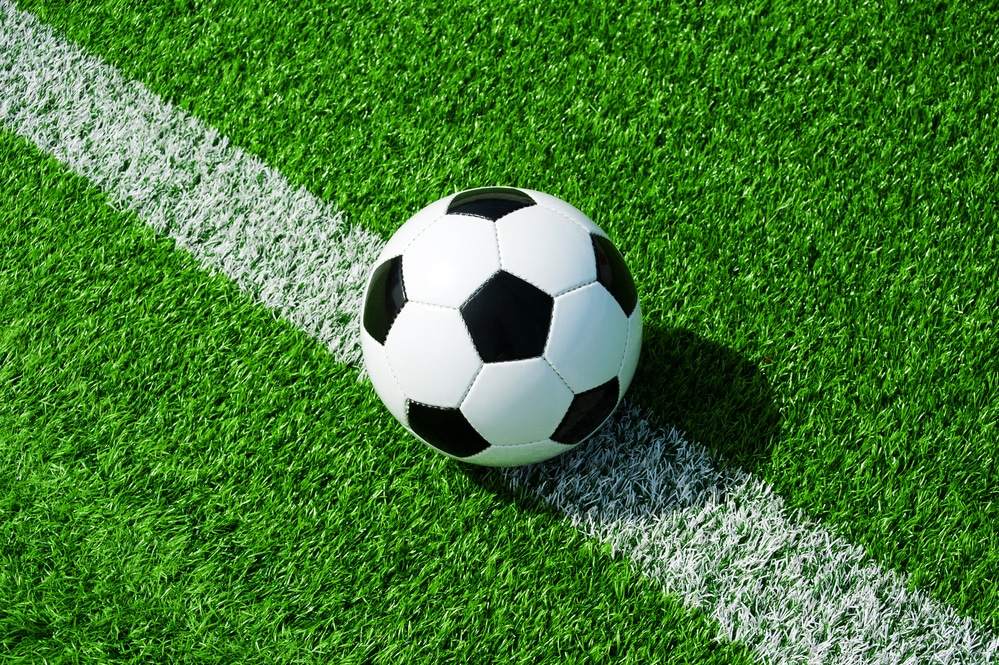 What are the benefits of a garden astro turf football pitch?
A natural grass garden football pitch will become damaged by regular use and will get very muddy in the winter months. Natural grass will also need careful maintenance with regular mowing, weeding, feeding and watering, especially in the summer.
A big advantage of having an astro turf football pitch is that it is extremely durable and will look green and lush all year with very little maintenance.
Artificial grass also has a good bounce, which makes playing football on an astro turf football pitch comfortable and less likely to cause injury.
How to make a football pitch in your garden
The first job is to think about the location of your back garden football pitch. Will it take up the entire back garden space? Or will you dedicate a particular area of your lawn to the pitch? Obviously, a big factor will be to do with how much space you have available. You may decide to create a mini football pitch in the garden, for example.
Next, assuming that your astro turf football pitch will be replacing natural grass, you will need to remove the upper soil level in your designated space. You should remove between 30cm and 50cm.
No footballer wants to be playing on a bumpy or uneven pitch, so we'd always recommend installing a weed membrane to prevent stubborn weeds coming through on to your new artificial grass pitch.
Once the membrane is down, you can fill your area with type 1 aggregate to a level of about 60mm. Once this has been compacted with a wacker plate, you can apply a layer of sharp sand. Make sure it's even by using a screed bar.
You're now ready to install your shock pad underlay which will improve the bounce and comfort of your garden football pitch.
Once the underlay is down, you can lay your artificial grass. For a garden football pitch, we'd recommend using a false grass that is specific for sports such as our very own Astro Jupiter.
After installing your fake grass, you can infill your new pitch with kiln dried sand which keeps your fake turf in place and prevents wrinkles forming. This important step will remove the risk of footballers injuring themselves by slipping on artificial grass.
All that's left to do now, is to think about goal posts and pitch lines. We'd recommend using pop up goalposts as they can be easily moved about and taken in for storage. For pitch lines, try using a specialist synthetic grass paint.
Create your own astro turf football pitch this summer with fake grass from Astro Warehouse
An astro turf football pitch in your back garden will provide your family and friends with endless entertainment this summer.
Astro Warehouse can supply everything you need, including installation materials and quality artificial grass products, supplied by the roll at unbeatable prices.
Need samples? Order yours here. We also have a range of installation guides to help you fit your fake grass on any surface. Questions? Get in touch with our helpful team.