As we approach the end of summer, it is easy to think that flowers will be dying off and our gardens will soon be full of berries and autumnal leaves. However, there's no need to write summer off just yet! We look at some plants for late summer and show how you can keep your garden looking lush whilst enjoying some late summer colour.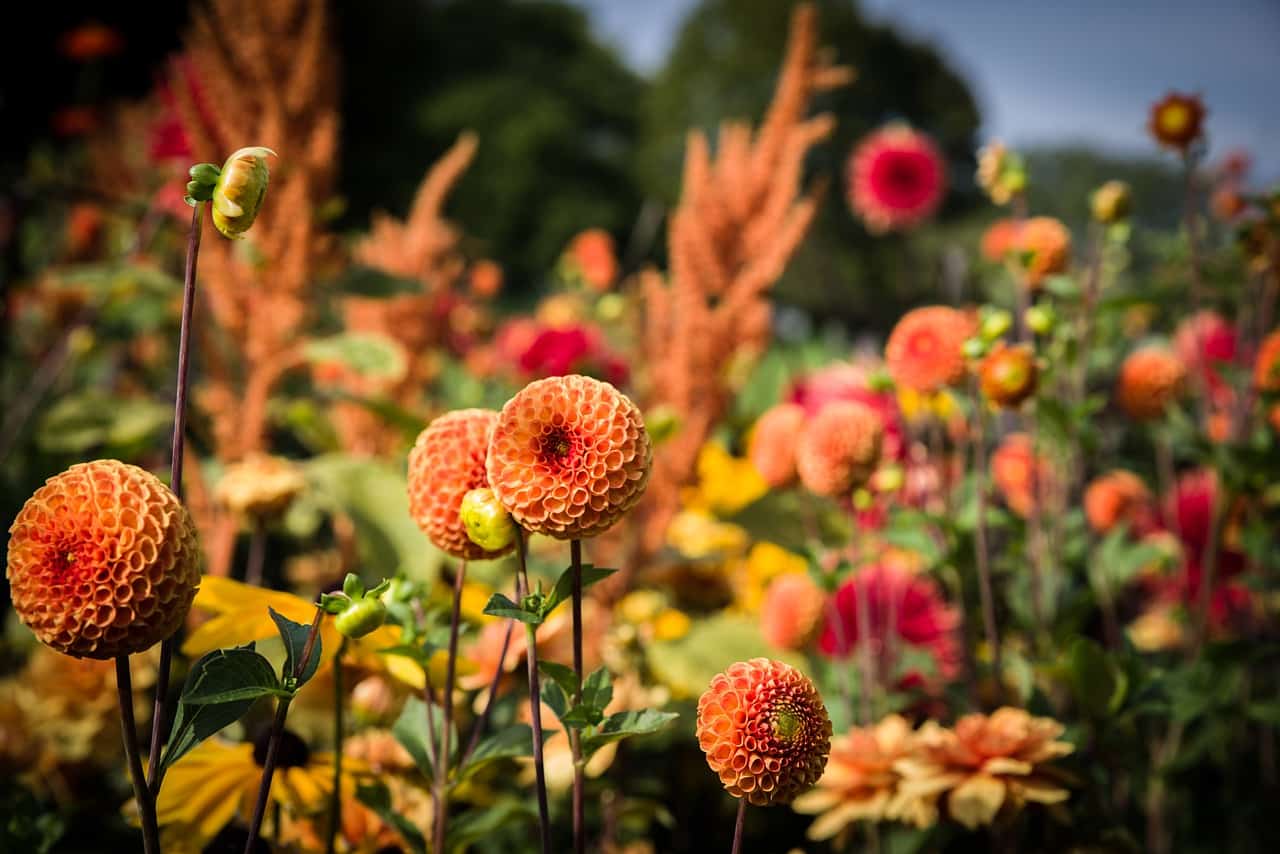 Plants for late summer
There are plenty of perennials, shrubs and climbing plants that will give you some late summer colour. Annuals can also last through to the early frost season if you give them some care. Here are some of our best suggestions for plants for late summer.
Black-Eyed Susan
These daisy-like flowers are available in cheerful colours of red, yellow and orange to give some late summer colour from June through to September. They enjoy full sun, attract butterflies and some birds who enjoy the seeds in autumn. Black-Eyed Susans look great in containers, borders or when planted in groups together.
Anise Hyssop
Also known as Butterfly Mint, these plants for late summer will flower in upright spikes of blue, purple, red or orange from June to September. They like full sun, are drought tolerant and are attractive to bees and butterflies.
Japanese Anemone
For some late summer colour, these attractive flowers in pink or white can grow up to 1.2 metres in height, blooming from August through to October. They do well in full to partial sun and look good in cottage gardens, borders and wildlife gardens.
Pincushion Flower
These perennials with frothy flowers will bloom from May until there's a frost. With colours ranging from blue, pink, white and mauve, they like full sun and well-drained soil. Pincushion flowers look good in borders, containers or window boxes.
Dahlia
Flowering from July through to September, Dahlias come in a range of colours, shapes and sizes and are reliable for some late summer colour. The flowers look beautiful in a waterlily effect. Dahlias enjoy full sun and are fairly hardy. In colder areas, they will need to be dug up and stored throughout winter before being re-planted in spring.
Chrysanthemum
Chrysanthemums are well known late flowering plants with blooms from August through to November. Available in a huge selection of colours and sizes to give your garden a splash of late summer colour, this perennial works best in well-drained soil and full sun exposure.
Balloon Flower
These late flowering plants bloom from June through to August giving a lively display of late summer colour. Their lovely bell-shaped balloon flowers are available in blue, pale pink and white. They enjoy full to partial sun and need very little maintenance. 
Artificial Grass
To avoid your lawn becoming dry and parched by the time you get to late summer, you could install fake grass. A synthetic lawn will stay looking lush and green throughout the summer and won't turn straw-like after warmer weather.
Artificial grass needs very little maintenance, with no need for mowing or weeding, leaving you plenty of time and resources to concentrate on your colourful flowers and plants for late summer.
Looking for grass that remains lush through late summer? Choose Astro Warehouse for high quality low maintenance artificial grass
There's a huge range of plants for late summer that will keep your garden looking good through to the autumn. And for high quality, natural looking fake grass that won't fade or bleach in the sun, choose Astro Warehouse.
Our range of high quality fake grass products are supplied by the roll for the most competitive prices.
Need samples? Order yours here. We also have a range of installation guides to help you get started. Questions? Get in touch with our helpful team.