As lockdown restrictions look set to start easing, we can begin to plan to see friends and family in our allowed numbers again. Outside socialising will become the norm for a good while yet, and so it makes sense to get the garden summer ready now so that we can entertain guests in a place to be proud of. Here are our top tips to help you do just that.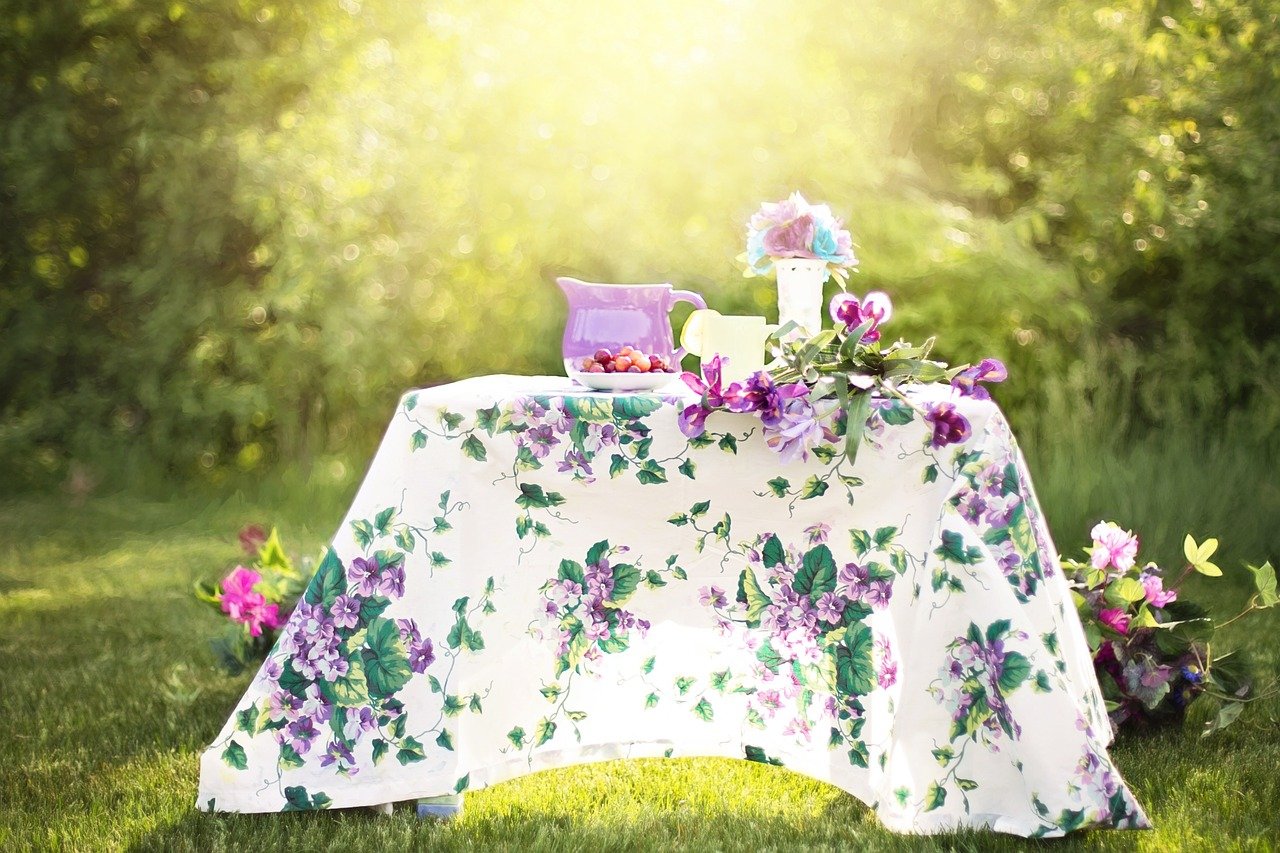 1. Tidy up patios and decking
The place where you'll be gathered at a social distance will need tidying up before you can start accepting guests! Get your garden summer ready now by removing any weeds and moss from between the patio paving slabs. Blast your patios and decking with a jet washer to give them an instant lift.
Now is also the time to show your decking some love by sanding and staining it. Your entertaining area will look stunning after a bit of hard graft!
2. Introduce new plants and pots
If you plan to entertain in the evenings, try planting some flowers that smell gorgeous at night-time such as jasmine, honeysuckle and phlox. The wonderful fragrance will be sure to impress your guests.
For a quick fix to brighten up your garden entertaining space, add some more planters and pots with some bright colourful blooms that will last from spring through to summer. We like Shasta Daisies, Hibiscus, Black-eyed Susans and Geraniums.
3. Plan for the weather
If we're lucky, we will have a glorious spring and summer. In which case, you'll need to get your garden summer ready by preparing some shade. Dig out your garden parasol and awnings and make sure they're clean and ready to use. If you're feeling ambitious, you could install a pergola and train climbers to cover it for some dappled shade.
The great British weather will no doubt involve rain at some point, so think about erecting a gazebo which you and your guests can shelter under.
Unless we're in a heatwave, evening entertaining is bound to be chilly, so think about installing a fire pit, chiminea or patio heater which guests can gather around.
4. Create an atmosphere with mood lighting
Lighting is key to great evening socialising. Solar lights which can be draped along fences or shrubs look pretty, and are eco-friendly too.
Fancy something a dash more daring? Use giant lanterns and candles to light paths and seating areas. Just be careful to place them strategically so that they can't get knocked over!
5. Achieve lawn appeal
Nothing looks more inviting than a beautifully manicured lawn. If you don't have the time, or would prefer not to spend all your precious time weeding and mowing the lawn to get your garden summer ready, then why not install artificial grass instead?
Astro turf in your garden instantly looks stunning, without any of the fuss or effort to get it ready for entertaining. Fake grass from Astro Warehouse is extremely durable and will cope with many feet treading all over it without getting into a mess. You'll have no mud traipsed through your house this summer either!
A fake lawn is so easy to maintain that it makes a brilliant choice for summer entertaining. Just be sure that the BBQ doesn't get anywhere near it!
Get your garden summer ready by installing fake grass from Astro Warehouse
Get your garden summer ready with amazing looking synthetic grass. Install the fake grass now, and you're ready to start entertaining friends or family as soon as restrictions are lifted!
Not only is our artificial grass range premium grade quality, it also comes by the roll and is supplied at unbeatable prices.
Need samples? Order yours here. We also have a range of installation guides to help you fit your artificial grass on any surface. Questions? Get in touch with our helpful team.