Synthetic grass is a popular option in gardens because of its low maintenance, high durability benefits, and the lush appearance that it keeps year round. But how can you be sure that you're getting artificial turf that looks like real grass? The truth is that not all fake grass is the same. Here, we look at the factors that you should bear in mind when looking to purchase real looking artificial grass.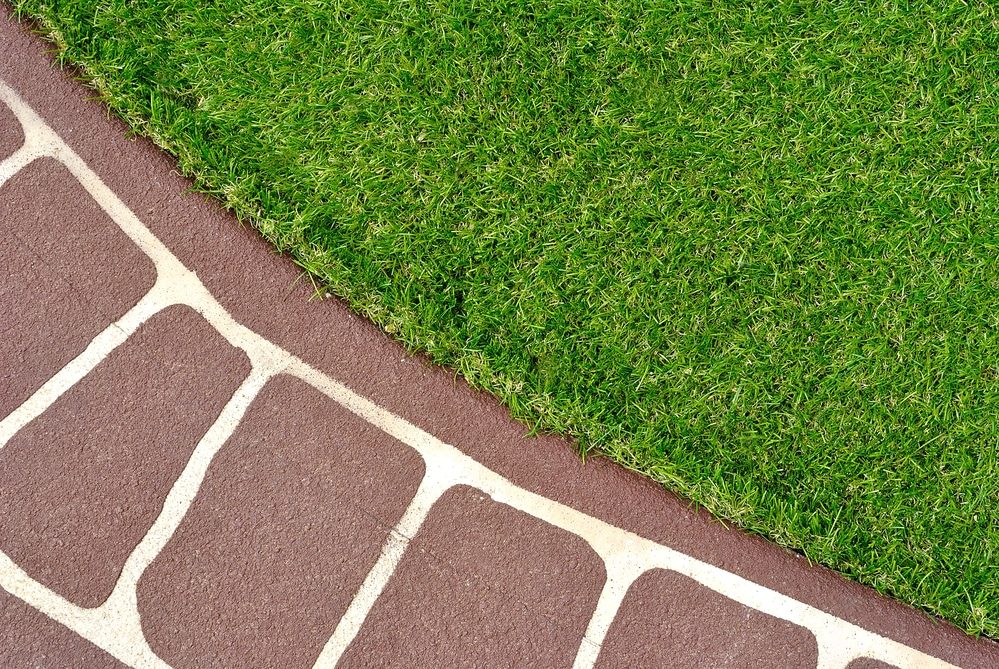 Colour of artificial grass
We all know that grass is generally thought of as being green, but in actual fact, real grass is multi-tonal. This is because there are different elements, such as the grass blades, and then the thatch which can often incorporate some brown and yellow colours.
Good quality fake grass will feature several different tones to give real looking artificial grass. At Astro Warehouse, our premium Astro Jupiter product has a four-toned appearance to give the best real looking artificial grass.
We recommend ordering free samples and then looking at them in your chosen space at different points during the day. Notice how the how the sunlight reflects off them and how that affects the colour. This will help give an indication on how natural and real looking your artificial grass will be.
Pile height of fake turf
If you're looking at how to make artificial grass look real, another important factor will be pile height. A taller pile height will give a lush looking, natural appearance whereas a shorter pile height will be neater and able to cope with higher levels of traffic.
For artificial turf that looks like real grass, we'd recommend a minimum pile height of 30mm.
Quality of false grass
The quality of your artificial turf will have an impact on how to make artificial grass look real. So, as well as the colour and pile height, you should also look at where the artificial grass product is made. Some foreign manufacturers use materials in their fake grass which make it sensitive to temperature and not UV stabilised.
A good quality artificial grass will be engineered to encourage drainage. The backing will be fitted with drainage holes to allow water to pass through.
Think about the warranty that your artificial grass supplier offers too, as this will help ensure that you have a quality product that will last for many years. At Astro Warehouse, we are pleased to offer an 8-year warranty on all our false grass products for complete peace of mind.
Finish of fake grass
A silica sand brushed through your fake lawn once it is installed helps to keep the blades of grass staying upright, giving it a more natural appearance.
Want real looking artificial grass? Buy by the roll from Astro Warehouse.
Whatever your landscaping project, artificial grass should be as natural looking as possible. The grass product range at Astro Warehouse is all high on quality with natural looking colours, a good pile height, decent drainage and top grade material. All at our lowest possible pricing.
Need samples? Order yours here. For any help or advice, get in touch with our friendly team.