An exotic garden is a lush green space conjuring images of a tropical jungle with vibrant colours. Trying to create an exotic garden in a cooler climate such as Great Britain can be tricky, but it's not impossible. Here we look at some tips for creating an exotic garden UK outdoor lovers will appreciate.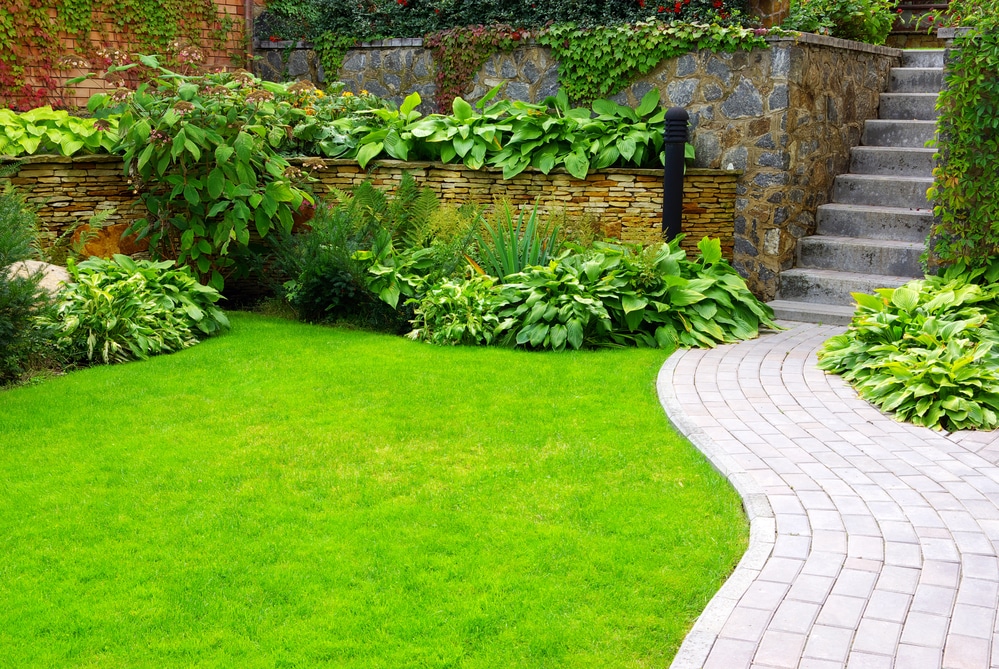 Choose your location
When creating an exotic garden, don't aim too big to begin with. Trying to turn your entire outside space into an exotic garden can be overwhelming. Instead, look for a smaller space to experiment with. Find a sheltered patch where less hardy plants will cope and stand a better chance of growing.
Go for leafy exotic garden plants
Flood your chosen area with leafy exotic garden plants to give a jungle like feel. Choose plants that have large or impactful leaves to make a statement in your exotic garden.
Exotic garden plants that will cope well in the cooler UK climate include Fatsia which, with its large glossy green leaves, provides a lovely backdrop. If it is planted in a warm and sunny spot it can grow to a large size, making a huge statement.
Try mixing and contrasting leaves with different shapes and textures. A palm such as a Chusan, with large fine leaves, will give a contrasting feel and texture to the Fatsia. This is a robust plant which will cope well with cold winters.
Bamboos are a brilliant plant for creating a tropical feel. With a different feel again, they are also hardy and remain evergreen for year-round interest.
A Cordyline with long, spiky leaves is another of the hardier exotic garden plants that has a tropical feel. Available in a variety of colours, they can cope with low temperatures and are ideal in a cool climate.
Choose brightly coloured exotic garden plants
After you've planted your leafy green plants, it's time to mix in some bright colours to really ramp up the tropical feel for your exotic garden. Dahlias come in a range of bright shades and look great against a leafy backdrop.
Cannas are part of the lily family and have bold-coloured flowers with glossy leaves. Like Dahlias, they are fairly hardy, but may need a layer of mulch in the autumn to protect their roots through the winter. For something really intriguing, go for ginger lilies which will never fail to catch attention with their orange spiky flowers.
How to accessorise an exotic garden
Light or natural coloured hard landscaping works well in an exotic garden. Create as much texture as possible by introducing different aspects, such as loose gravel, paving and decking.
Placing random stones and boulders at different points in your exotic garden will set the scene, and so too would water features such as a pond, fountain or small waterfall.
For lush green grass that looks amazing all year round in your exotic garden, try installing natural looking artificial grass. Fake turf requires very little maintenance, with no need for weeding or feeding. So more time and money to spend on your exotic garden!
Create an exotic garden with artificial grass from Astro Warehouse
Creating an exotic garden in the UK or any cool climate may seem difficult, but with the right plant choices and location in your garden you can make it work. And don't forget to use your accessories to further enhance the tropical feel.
Astro Warehouse supplies premium quality fake grass that looks and feels just like lush natural grass. Choose from our range of artificial grass products to suit your exotic garden.
Need samples? Order yours here. We also have a range of installation guides to help you fit your synthetic grass. Questions? Get in touch with our helpful team.