If you're lacking in time, or don't have the strength to keep on top of the demands of your outdoor space, an artificial garden may be the answer. These days, artificial garden ideas are sophisticated and clever so that they don't look fake or plastic, ensuring that your outside space looks good. So, whether you're looking at artificial garden trees, an artificial lawn or artificial screening, we look at some of the best ways to create an easy artificial garden that requires little or no maintenance.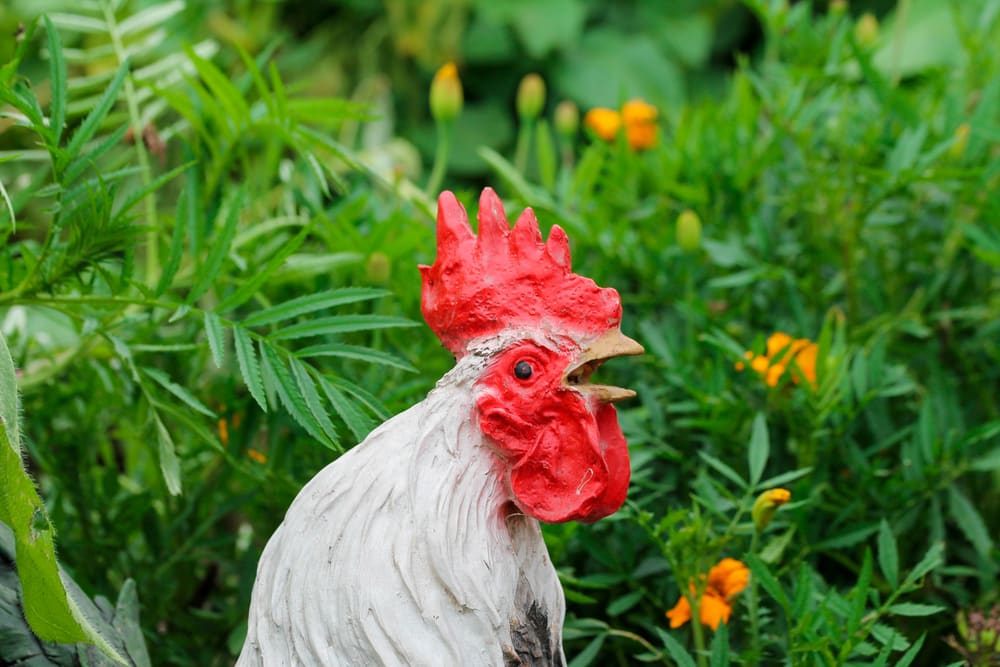 Artificial trees
Artificial garden trees will save you the job of having to prune or tend to trees with low hanging branches and constantly sweeping up fallen leaves.
Quality fake garden trees look very realistic, and are available in varying heights and types. You can buy artificial trees potted or un-potted so that you have the option of planting straight into the ground. Artificial bay trees have become popular in recent years and are often seen within pots outside front doors. Be sure to pick a quality product with realistic looking stems and leaves that are UV stable so that they last well in sunny conditions.
Artificial plants
An artificial outdoor space needs fake plants to ensure there is colour, as well as greenery. You can buy artificial plants for borders, pots and hanging baskets; they are very versatile.
Using synthetic garden plants instead of the real thing will save you time and money in the long term. You'll no longer have to worry about watering or feeding the plants, investing in compost and mulch, or wondering if they will grow in the right conditions.
There's so much choice now for fake plants. Choose from evergreen plants like ferns and laurels or opt for colour with flowering plants such as pansies, hyacinth and geraniums.
Fake garden plants are also a great idea if you suffer with allergies such as hay fever.
Artificial screening
Synthetic garden screening can provide a beautiful garden feature, zone-off different areas or hide unsightly elements such as bins. Artificial screening can be as simple as a fake hedge, or more intricate such as a garden trellis with artificial foliage.
You won't need to worry about watering or pruning, and they'll retain the same colour all year round. For an extra special summery look try an artificial flower wall for garden. Perfect for disguising untidy fences or neglected areas of your garden, a flower wall will brighten up any artificial garden and will be sure to wow your visitors.
Artificial grass
A lawn often takes up a huge amount of space in any garden so, if you're looking to create an easy to maintain artificial garden, try replacing your real grass with an artificial lawn. Fake turf will instantly reduce the amount of time you need to spend in the garden with no more mowing, watering or weeding the lawn.
Synthetic grass looks stunning at all times of the year. with no bare or dry patches in the summer and no muddy areas in the winter. For an extra bonus, you'll have no weeds coming through on a fake lawn too!
For an easy maintenance artificial garden, install a top quality fake grass from Astro Warehouse.
There are many ways to create a low maintenance fake garden. Installing a fake lawn is perhaps one that will make the biggest difference.
At Astro Warehouse, our artificial grass range is premium grade quality and also comes by the roll so it can be supplied to you at unbeatable prices. Samples?  Order yours here.
Don't forget to check out our installation guides for help fitting false grass on any type of surface.
Questions? Get in touch with our expert team.