If you've made the wise decision to invest in artificial grass so that you can enjoy its many benefits for years to come, then you'll probably be wondering about the expenses involved. As well as actually buying the fake grass, there are the fitting costs to factor in. How much you pay to have fake grass laid depends largely upon the area to be covered, and the type of surface you are laying the grass on. Let's take a look at what it costs to lay artificial grass to help you set your budget.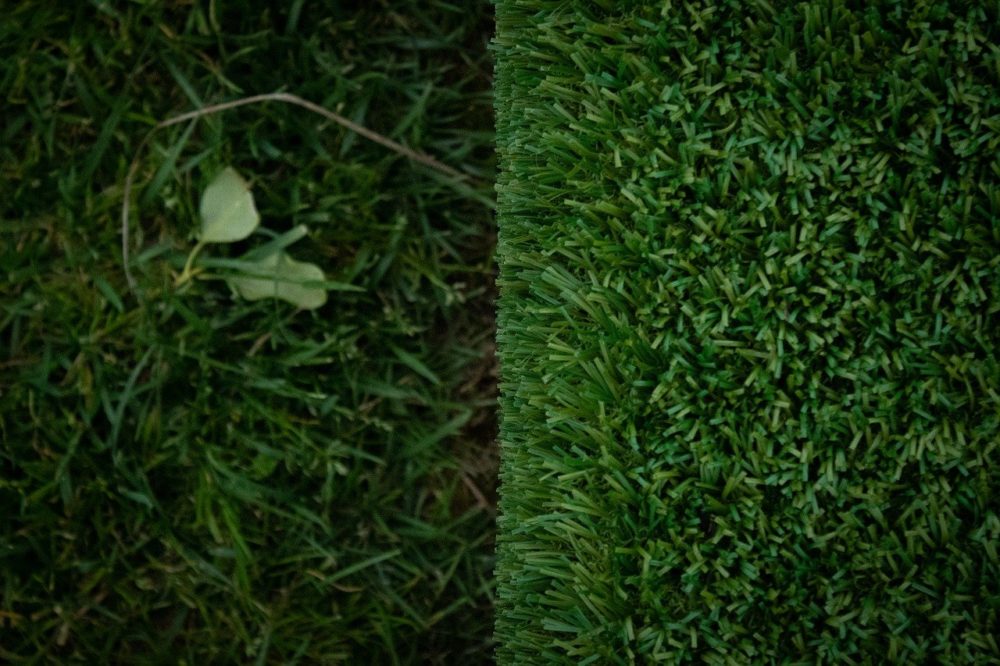 The beauty of artificial grass is that it can be laid on a variety of surfaces, from natural grass and soil to gravel, concrete and paving stones to wooden decking and more. The surface that you're covering, as well as the surface area, will be the main dictators of the costs involved in fitting. But there are other things to factor in when it comes to the price of fake grass. Let's break it down.
The cost of artificial grass
How much you pay for your artificial grass will depend upon which grade of turf you choose. There are various types you can opt for and you should make your choice based on how you will use the lawn, and where you will be installing it.
If for example you will be fitting your artificial turf in a gym, sports ground or school playground, then you will need to choose a sports grade product that's engineered for heavy use and to enhance the sports experience. If the turf will be used for golf putting, then you will need a short-pile product that's built to optimise ball roll. For garden use, you'll need to think about the level of footfall so that you select a product that will give you the maximum wear and lifespan.
As a guide, Astro Warehouse artificial grass roll can cost anything from £8.99 plus VAT per square metre to £20.78 plus VAT per square metre. If the product is cut to size, then the price per square metre will rise slightly.
How much to fit fake grass?
This really does depend on the size and shape of your garden, and the surface you are laying the fake turf on.
Some surfaces will require more preparation and labour than others. Some will need drainage factored in, for example, whilst others will need clearance or, in the case of wooden decking, treating and making good. Our guides covering how to lay artificial grass provide the fitting details for a range of surfaces, including paving slabs, concrete, gravel, decking, tiles, soil and natural grass.
You'll need to let your artificial grass installer know what they're dealing with so that they can give you an accurate fitting quote. As a guide however, you are going to be looking at in the region of £30 to £60 per square metre for installation.
Additional materials
When you are fitting artificial grass, it's not just a case of buy the grass and pay for the installation. There are various materials you'll have to purchase too.
Most fake grass installations will benefit from a shock pad underlay. This is recommended to help prolong the life of your synthetic turf, to enhance its feel and bounce, and to improve safety. Underlay will cost around £20 per sheet depending on the thickness.
You're also going to need to factor in costs for glue, jointing tape, sand, and weed membrane, as well as border, aggregate, shingle, cement and the hire of any plant such as a wacker plate if required. You can get an idea of materials costs here.
Premium grade artificial grass roll at budget prices from Astro Warehouse
If you're looking to install premium grade fake turf without too much of a high price tag, look to Astro Warehouse. Our fake grass ranges offer exceptional quality at budget prices, plus we stock a range of fitting materials too.
For all the advice you need on choosing the right artificial grass to suit your individual requirements, you are welcome to get in touch.