False grass is popular with homeowners because it's easy to maintain and looks great. But did you know that there are artificial grass examples in plenty of famous locations? Here we look at some of the well-known places that choose to use fake turf, and their reasons for doing so. You may well be surprised by some of these artificial grass examples!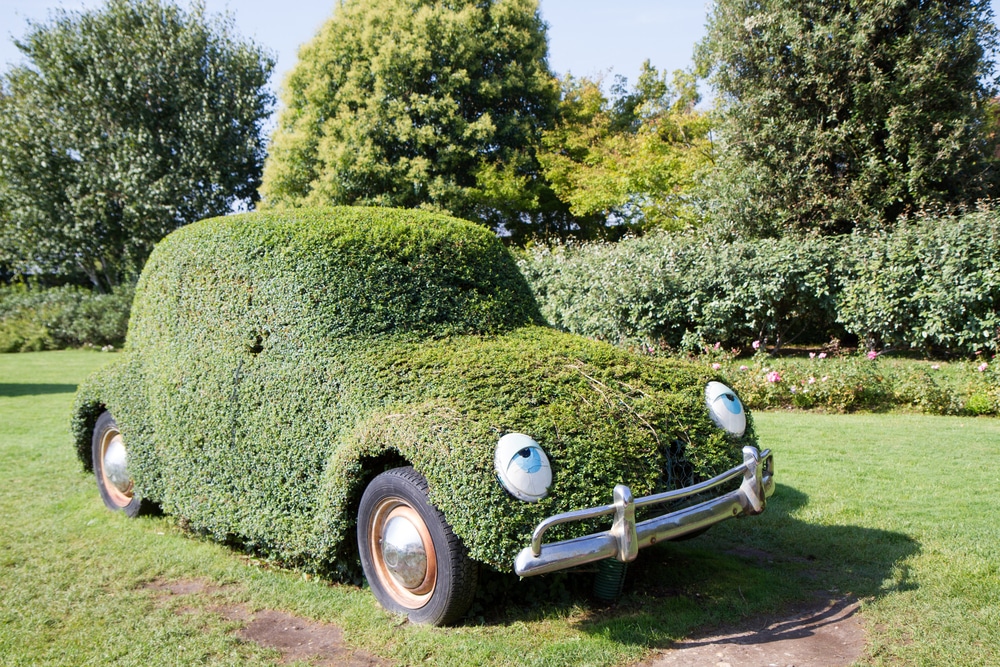 Wembley Stadium
Artificial grass is often used in sporting stadiums because it gives the pitch a solid, bouncy finish which is comfortable to play on. Did you know that Wembley Stadium decided to install astro turf for the first time back in 2010 for the football Community Shield game between Chelsea and Manchester United?
Eleven years on and the stadium has hosted many football and sporting events. So it's easy to see how hard-wearing and durable artificial grass can be. Not only that, but the false turf continues to look good. The team at Wembley no longer has to spend hours making sure the pitch is maintained and well-looked after, so it has been a good decision.
Disney parks
Artificial grass examples can be seen in both Disneyland in Paris and Disney World in Florida. With thousands of tourists flocking to these holiday destinations every year, installing fake turf makes sense.
Synthetic grass can cope with the high level of foot traffic, and will still look good despite the many visitors. Installing a false lawn has probably saved Disney a huge amount of money in having to employ gardeners to ensure that the grass looks immaculate every single day.
Artificial grass examples at Crufts
The world-famous dog show, Crufts, uses false grass because it's pet-friendly. It not only looks good on TV, but it also gives a beautiful finish on which to show off the dogs. Fake grass is also wonderfully easy to keep clean.
After hundreds of dogs have gathered, there's bound to be a fair bit of mess, so it's no wonder that the organisers have installed synthetic turf which can be easily hosed down and cleared up ready for the next set of events.
The Chelsea Flower Show
Famous artificial grass examples don't come more surprising than this one, but the Chelsea Flower Show has been using fake grass since 2010.
It was first used in one exhibit by designer Tom Smiths, and has been a frequent installation since. It just goes to show that if the garden experts approve of using artificial grass, then it's good enough for the rest of us!
The Playboy mansion
The biggest and most flamboyant parties were thrown at the Playboy mansion, so it makes sense that Hugh Hefner would install a high quality fake lawn that would look good as well as be durable enough to cope with the many guests.
The artificial grass at the Playboy mansion would need very little looking after, simply a quick brush and clean before being ready for the next party and the next set of guests.
Famous artificial grass examples prove to the rest of us why we should choose false grass!
Artificial grass examples used in these famous places might be surprising, but they prove that there's plenty of good reasons for doing so. A top quality fake grass looks lush and natural and will stay looking great for many years. False grass is durable and can cope well with a high level of foot traffic. It also needs very little maintenance, and is pet-friendly too.
At Astro Warehouse, our artificial grass range is rated premium grade quality, and also comes by the roll as well as being supplied at unbeatable prices.
Need samples? Order yours here. We also have a range of installation guides to help you fit your fake grass on any surface. Questions? Get in touch with our helpful team.