Artificial grass is designed to look lush all year round whilst giving you the lowest level of maintenance possible. Drainage is important because, whilst pooled water will not turn your fake grass brown or kill it off, it will increase the possibility for the growth of mould and mildew and create an excellent breeding ground for insects and mosquitoes. Here we answer the question, does astro turf drain water? We'll also look at the best ways to enhance drainage.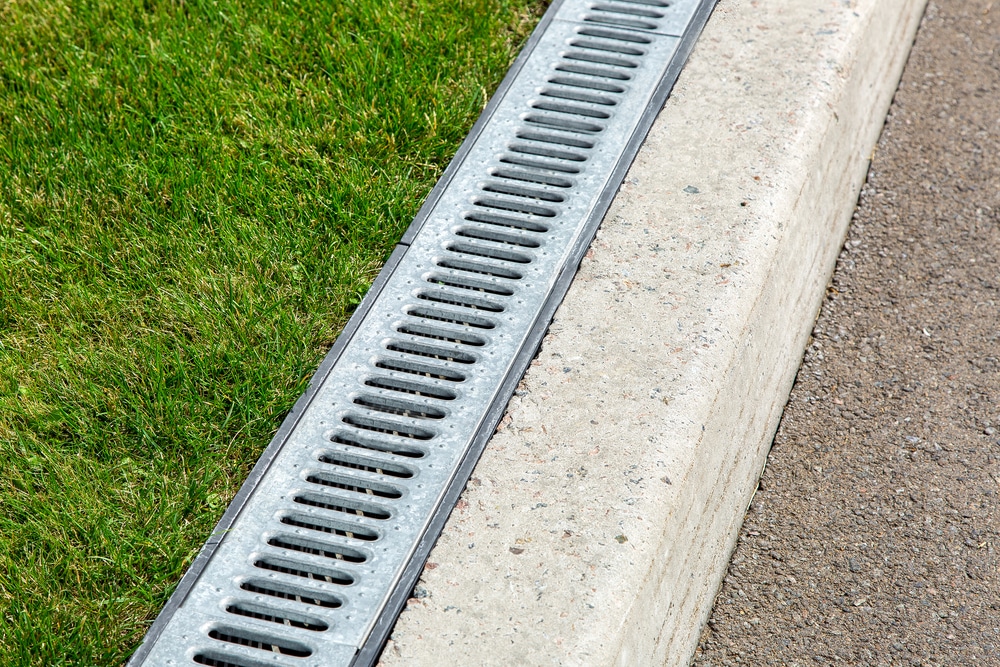 Does astro turf drain water?
The short answer to this question is that yes, fake grass is designed to be free-draining. The backing on synthetic grass is permeable so that water passes through easily which makes artificial grass easier to drain than natural grass.
Whilst the artificial grass product is designed to cope with a huge amount of water, problems can occur when you take into account other factors…
Base
If you're wondering – "does astro turf drain?" part of the answer to this question will involve examining the base of your artificial lawn. It's essential that you follow the guidelines appropriate for the surface that you intend to cover. If not, the drainage of the fake grass could be severely affected. This in turn will have an impact on how your false turf looks, and it can also affect the longevity of your false grass too.
Aggregate
Using the right type of aggregate is essential as part of your artificial grass installation. Astro Warehouse recommends using type 1 aggregate, which is made up of crushed concrete and rubble. It's made up of larger 40mm pieces through to dust, which gives it a good basis for drainage.
Infill
Another vital component in the installation of your fake lawn is the infill. If you use the wrong type of infill you can end up blocking the holes on the backing of your fake turf, which will definitely cause drainage issues.
At Astro Warehouse we recommend using a high quality silica sand brushed over the top of your fake lawn. The sand won't absorb water, which allows your lawn to drain efficiently. Additionally, silica sand will ensure that your false grass is weighed down to stay in place and keeps the fibres in your false lawn standing up, giving it a natural look.
What happens if your astro turf experiences drainage issues?
So, what should you do if you notice that your artificial grass isn't draining properly, or puddles are forming?
If your fake grass has been laid on a hard base like concrete, you should drill holes using a 16mm drill bit wherever the puddles are forming. You should then fill these holes with shingle.
If your false grass has been installed onto soil or mud, you should be able to prick holes into the soil and again fill with shingle. If your base is made up of clay, you may need to contact a specialist landscape gardener who can help you with creating a ditch or a channel.
Does astro turf drain water? Follow the advice from the experts at Astro Warehouse.
The short answer to the question "Does astro turf drain water?" is yes, as long as you have a quality artificial grass, and it is installed correctly.
The best solution to overcome drainage worries is to plan carefully and make sure you have all the necessary resources before installing the astro turf. We also recommend checking out our installation guides for help fitting fake grass on any type of surface.
At Astro Warehouse, our artificial grass range is premium grade quality and comes by the roll so it can be supplied to you at unbeatable prices. Samples?  Order yours here.
Questions? Get in touch with our expert team.