How many times have you been asked about the benefits of artificial grass when it comes to affecting the value of a property? Of course, the benefits of artificial turf extend beyond the obvious, and there are many ways in which a fake lawn can all help to increase the value of a property and help saleability.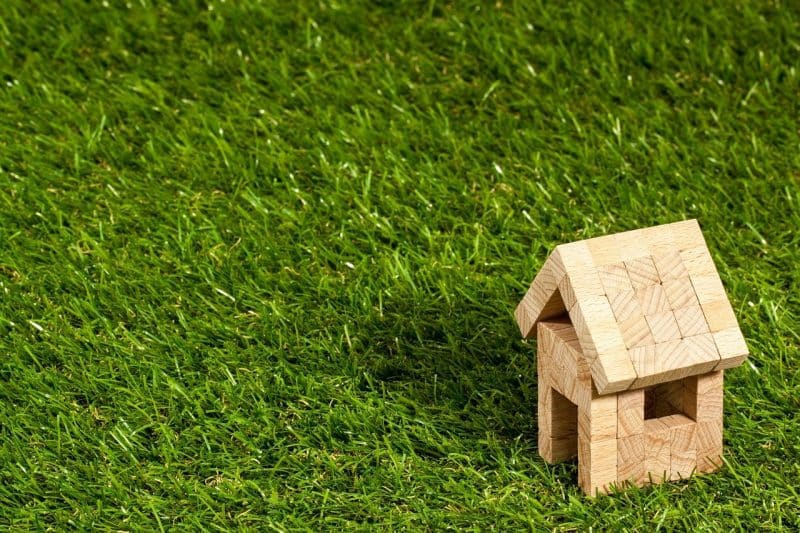 For many, installing budget artificial grass isn't just about the aesthetics of their home. It's also about saleability and increasing the value of the property. Have you been asked whether artificial grass will enhance the value of a property? With many potential buyers looking for easy to maintain gardens, you will no doubt have come across this question from homeowners looking to sell, or at least add value.
Why should property owners choose artificial turf in order to add value to their property? If you are a building contractor, garden landscaper or a carpet retailer, here are some good points to consider.
How can artificial grass increase the value of a property?
Many homeowners understand the finished, pleasing aesthetics of a fake lawn, but don't necessarily appreciate its importance in adding value to a property. Of course, the obvious benefits are the instant installation of a lush, green, verdant lawn. But it's important to stress to the homeowner the other benefits, too.
Synthetic turf is easy to maintain and looks green year-round. It's also pet and child friendly, making it perfect for a family home. Not to mention that it's weather-proof and gives a plush appearance, whatever the season. This instantly adds value to those who are looking for a low-maintenance option, or something suitable for the children and animals in their lives. It can also increase saleability; no one wants to sell their home with a patchy, yellow lawn as the centrepiece of their garden after all!
Does an artificial lawn increase the kerb appeal of a property?
An artificial lawn can certainly be used to increase kerb appeal. Most people associate artificial grass with rear gardens, but there's nothing to say that if a client does have an area laid to lawn at the front of their property, it can't be replaced with artificial turf.
Just as is the case in rear gardens, this will give a clean, lush looking lawn to the front of a property year-round, which could be a great way of increasing kerb appeal.
How can artificial grass increase saleability?
Of course, saleability goes hand in hand with increasing the value of a property. Whether a client opts for budget artificial grass, or goes for some of the more luxurious artificial grass rolls for sale, just by removing those problems that come with real grass, a property's saleability can drastically increase.
First impressions count, and if a viewer of a property is greeted with a bright, eye-catching artificial lawn which is instantly recognisable as low-maintenance and a year-round benefit to the property, it will make a much better impression than a poorly-maintained real lawn which has seen better days.
How to use budget artificial grass to increase a property's value
So, if you're asked how artificial turf can benefit a property, there are plenty of advantages that can increase both value and saleability.
And if a homeowner is looking for a sale and doesn't have a huge amount of money to improve their outside space, budget artificial grass can be an effective option.
Looking for artificial grass rolls for sale? Browse our grass ranges or get in touch with our helpful experts to see how we can help improve the value of the properties you're working on.