There's no doubting the benefits of synthetic grass. Opt for premium grade, and you'll enjoy a lush-looking lawn, one that passers-by will struggle to work out whether it's the real thing or not. And then there's the low-maintenance appeal, the no-mow and weed-free advantages, and the beauty of a lawn that never gets muddy, even on the rainiest of days. If you want your synthetic lawn to stay looking its best though over the coming years however, and are keen for it to last the distance, there are some key maintenance tasks you're going to need to follow.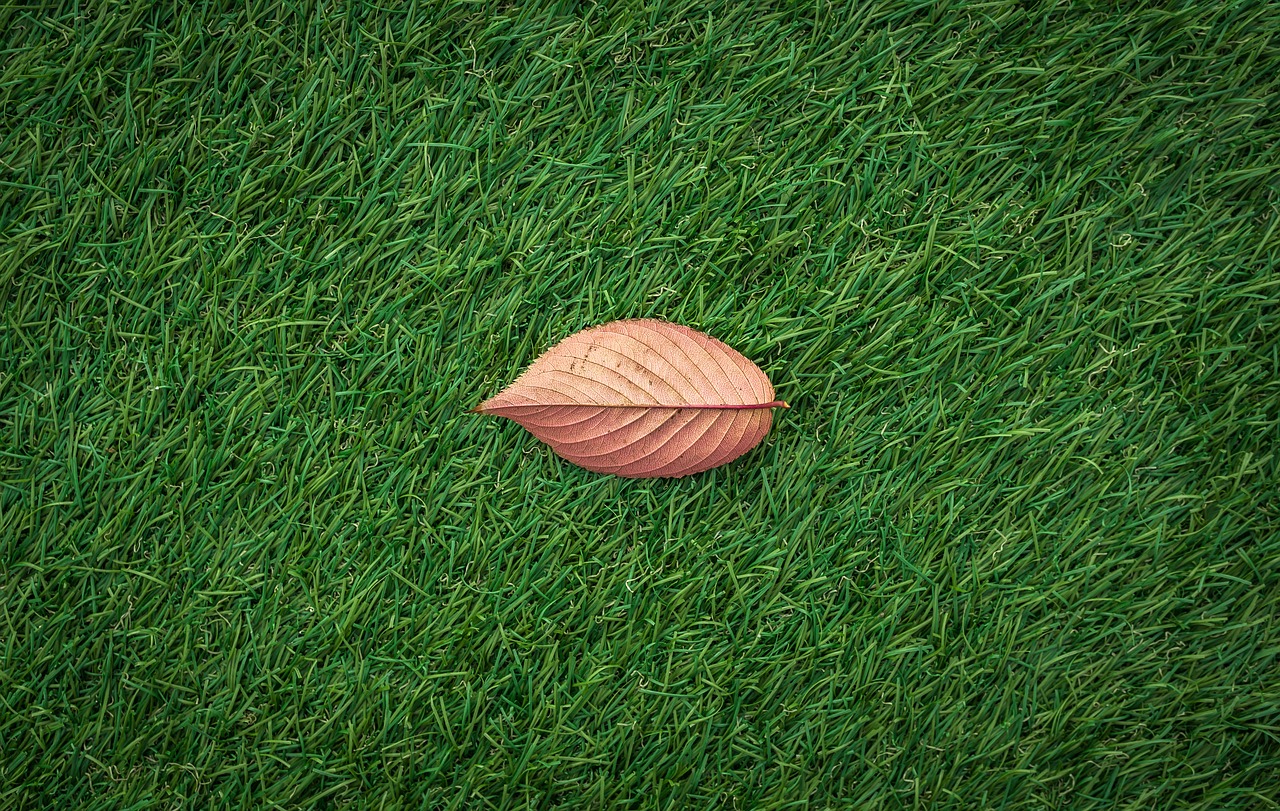 Synthetic grass offers the major advantage of being low-maintenance. However, that doesn't mean that once you've installed your fake lawn, you can just leave it to take care of itself. There are some important tasks you're going to need to do on a regular basis. But don't worry, they are nowhere near as time-consuming or back-breaking as looking after a natural lawn! Here are the light maintenance jobs that will keep your artificial grass looking its very best.
Brushing
When your fake lawn is first laid, it will have a sand infill that helps to structure the turf. It's really important to let this infill settle for a while. Once it has, you can start giving your imitation turf a regular brush with a stiff, natural bristle broom. We recommend you do this on a monthly basis.
Your aim is to keep the pile of the synthetic grass nice and bouncy, and to make sure it stays upright. To achieve this, you'll need to brush it in all different directions, like you're fluffing it up rather than combing it flat.
For those areas where footfall is highest, increase the regularity of the brushing. This will help prevent the blades of the turf from starting to look flat.
Debris and weed removal
It's important to remove any debris from your synthetic lawn as soon as you can. Organic matter like leaves can affect the drainage of the lawn and may encourage the growth of weeds. Either pick up the debris by hand, or use your brush, a plastic rake or a leaf blower.
When your synthetic grass was laid, your installer will have eliminated all the weeds and laid a weed-proof membrane to help minimise the risk of unwanted plants growing up through the turf. However, certain weeds and mosses can be quite persistent by nature, so there is always the chance that some may make it through. So you'll need to be prepared.
Of course, you can't go digging out weeds from a fake lawn as you can with a real one. Instead, you have a choice of two processes. The first is to simply take off the tops of the weeds as they show through. This will improve things from an aesthetic point of view. If however you prefer to get to the root of the problem, you could use a weed or moss killer. Hugely important tip here though: if this is the route you're taking, be sure to choose a water-based solution so that you don't cause any damage to your synthetic grass. As soon as the weeds are dead, be sure to remove them quickly.
Stain removal
One of the key benefits of synthetic grass is that most spillages can be easily washed away with water. However, from time to time, you may encounter a stain that's a little more challenging to remove.
For many stains, hot soapy water will do the trick. Washing up liquid is usually sufficient. But if the stain is proving more stubborn, perhaps because it's oil-based, then you can try a cloth and some mineral spirits. Don't randomly use any old detergent; always opt for specialist fake grass cleaning products, and never, ever use bleach, otherwise you could risk damaging your lawn.
Astro Warehouse: The Turf Artificial Grass Supplier to Trust for the Best Quality, at the Lowest Prices
Looking to buy synthetic grass by the roll? Want the best quality at the lowest rates? At Astro Warehouse, we guarantee you won't find our premium grade synthetic grass cheaper anywhere else.
Browse our artificial grass ranges, consult our comprehensive installation guides, or get in touch for all the expert advice you need from our helpful team.