If you're looking at flooring for an event, you'll want something that's attractive but durable and that will cope with a high level of traffic. Here we look at different durable flooring options, and the benefits of artificial grass for events.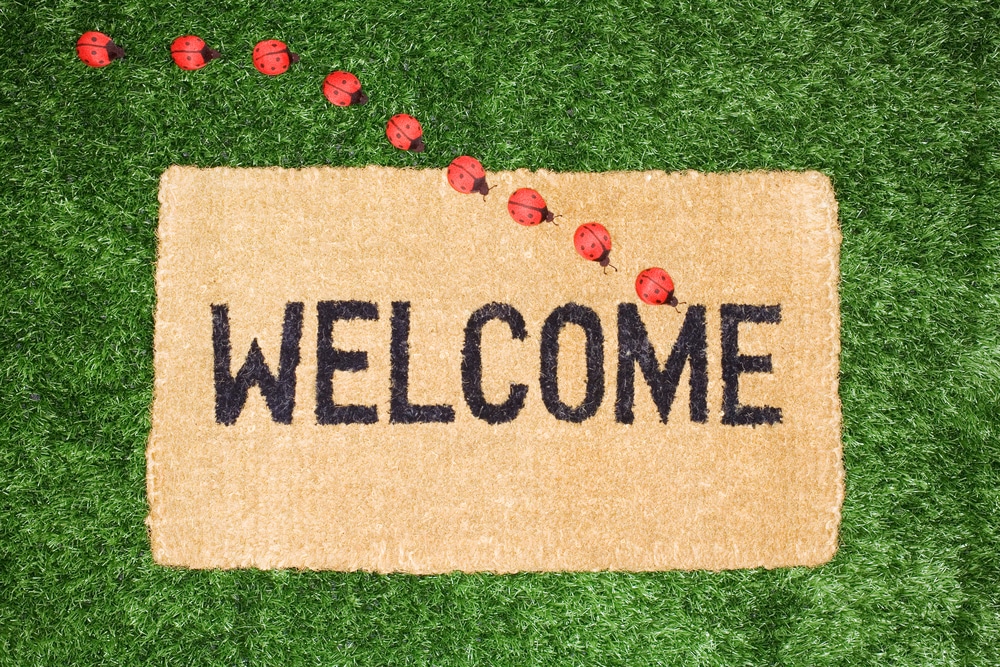 Luxury vinyl
Luxury vinyl, also known as luxury vinyl tile (LVT), has grown in popularity in recent years because it is available in a wide range of colours and patterns. It is very attractive and makes a good option for most outdoor event flooring. LVT is durable, able to withstand a high level of traffic, and will cope well with knocks, spills and general wear and tear.
Carpet tiles
Regular carpet tiles can be used for plenty of indoor events, but for outdoor event flooring, the better choice is water resistant tiles and industrial grade carpet tiles.
Carpet tiles are durable and can cope well with a high volume of traffic. They might be more expensive than rolls of fitted carpet, but they are easier to replace should one area experience more damage, or wear out quicker than other areas.
Terrazzo
Terrazzo is a composite material which is poured into place and is a good choice for outdoor flooring. It is often used at outdoor events because it can incorporate logos and designs.
Whilst it's incredibly durable, terrazzo has a high upfront cost as it has a lengthy installation process. For this reason, it is not used as temporary flooring for events and is instead generally chosen for use with long term or permanent outdoor events.
Artificial grass for events
Fake grass is another durable floor option for outdoor events. A good quality artificial turf will look and feel highly realistic, making it is attractive to look at, and soft and comfortable to touch too.
Astro turf for events outside is a good option because it will cope well in all types of weather. It won't bleach in the sun or turn soggy in the rain, and you won't have to worry about it being slippery for guests. Maintenance is minimal, with no need for watering, weeding or feeding it either.
Artificial grass for events is often used because it is extremely durable and won't show any signs of wear and tear with even the heaviest flow of traffic. Fake turf will continue to bounce back and look fresh no matter how many people attend your event.
Finally, false grass is easy to install and is a highly cost effective option. Quality grass such as that from Astro Warehouse is ready to install by the roll, which not only passes on the cost savings, but means that in some instances you can roll the fake grass back up again after your event and use it for another one in the future.
Looking for artificial grass for events? Choose Astro Warehouse.
Artificial grass for events is a good option because it looks natural and attractive, needs little maintenance, is highly durable and copes well in all weathers. A high grade fake grass is easy to install and cost-effective for all types of events.
At Astro Warehouse, our artificial grass range is premium grade quality and also comes by the roll so it can be supplied to you at unbeatable prices. Samples?  Order yours here.
Don't forget to check out our installation guides for help fitting false grass on any type of surface.
Questions? Get in touch with our expert team.