Are you looking for money saving gardening ideas? Gardening doesn't need to be expensive and, with some clever money saving gardening tips, you can reduce costs further. Here we look at some different low cost gardening tricks, ranging from making your own compost, to installing artificial grass.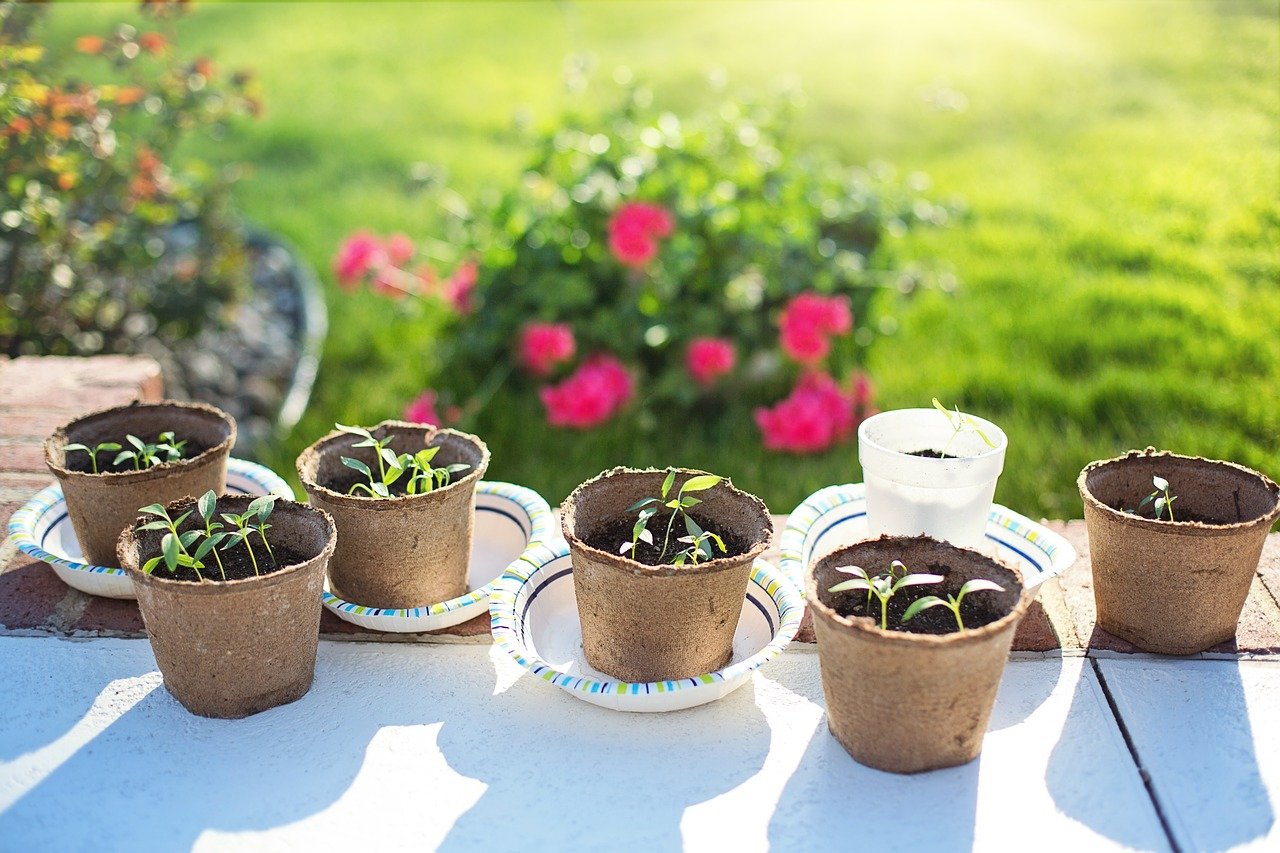 1.            Grow from seed
One of the easiest money saving gardening tips is to grow plants from seeds, which are much cheaper than buying ready-grown plants. You can pick up packets of seeds cheaply from supermarkets and discount shops.
You'll need to start the seeds off in a tray on a windowsill or greenhouse before planting out, but this bit of extra effort is well worth it in terms of saving some money.
2.            Choose perennials
If you choose perennial plants rather than annual plants, they'll come back every year and you won't have to waste time and money replacing them. Perennials that spread offer even more value for money.
Top tip: every few years, dig up your perennial plants and divide them. This will give you even more free plants. Popular flowering perennials include lavender, roses, phlox and dahlias.
3.            Make your own compost
Buying bags of compost can soon add up, so a good money saving gardening tip is to make your own by creating a compost heap in your garden.
Throw on fruit, dead leaves, vegetable scraps, grass cuttings, shredded paper and ground coffee, give it some time, and soon you'll have your very own source of free, enriched compost ready to treat your plants.
4.            Buy bare-root plants
Bare-root plants are at least half the price of plants sold in pots with soil. You can buy trees, shrubs and some perennial plants in bare-root form.
Be aware though that you can only buy bare-root plants in the dormant season, as this is when they are dug up out of the ground.
5.            Contact your local council
Many local councils offer water butts and compost bins at a reduced price to try and promote saving water and reducing the amount of waste.
The prices for water butts and compost bins works out to be a lot cheaper than buying in shops or online, making this another easy money saving idea. Plus it encourages you to be environmentally friendly too.
6.            Install artificial grass
Fitting fake grass may not seem like an obvious choice for how to save money on gardening because of the initial outlay. However, in the long term, artificial grass can save you money.
Firstly, there's no need to water the grass, so if you're replacing a natural lawn, you should notice a reduction in your water bill, especially over the summer.
Next, there's no need to spend money on maintaining a fake lawn, so, you'll see savings on buying and maintaining equipment like mowers and strimmers. Plus with no required investment in weeding, feeding and fertilising products, you'll be making savings there too.
Looking for money saving gardening tips? Look to Astro Warehouse!
There really are lots of money saving gardening ideas, some of which take a bit of time and effort, whilst others are a little easier to adopt.
Installing artificial grass is a quick fix that will reap long term benefits. Astro Warehouse offers a range of artificial grass products that are top quality at the lowest prices, so you can be confident in saving money rather than having to shop around.
Need samples? Order yours here. Check out our installation guides to help with fitting your fake grass.
If you have any other questions, you can get in touch with our friendly team who will gladly help you out.