There's no doubt that children benefit hugely from outside play. It helps with their mental and physical development, encourages imaginative play, builds muscle strength and boosts fine motor skills. Many parents and schools are opting to use artificial grass for play areas because of the countless benefits it offers. Let's explore just what these benefits are.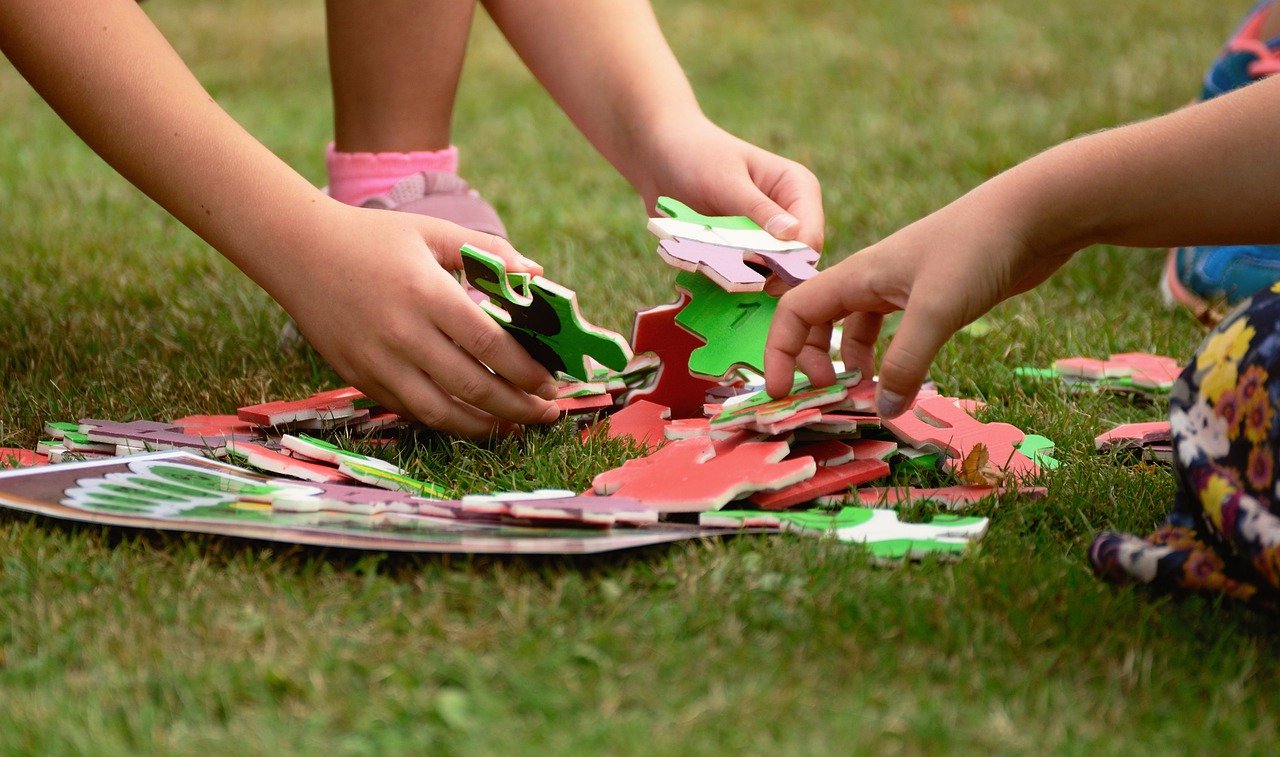 Artificial grass is widely championed as one of the most child friendly garden surfaces. Here's why…
Fake grass is durable
Lots of running around naturally causes wear and tear. This can make natural grass become a muddy mess in the wet and colder months. And in the summer, it can make natural grass become dry and damaged.
Fake grass is more durable and hard-wearing, presenting a lush green appearance all year round. We recommend Astro Neptune from the range at Astro Warehouse for play areas, specifically engineered as exceptionally hard-wearing artificial grass.
Synthetic grass is safe
Synthetic grass is soft and helps to cushion children's tumbles, especially when fitted over shock pad underlay, which is highly recommended. Soft artificial grass can protect children from falls and is therefore a better choice than the likes of concrete. It provides child friendly garden surfaces all year round, and a safe environment for play.
Artificial grass requires less maintenance than real grass
There's no need to mow a fake lawn, or think about when it should be watered, seeded or fertilised. Likewise, there's no need to worry about many little feet traipsing over your fake lawn and causing lasting damage as they would with natural turf.
What are the best ways to use artificial grass for play areas?
Whether you're using artificial grass for schools, or at home, the ideas for incorporating them into a play area are endless. Here are a few of our suggestions…
1.     Create a sensory play area
The benefits of sensory play are many. Try creating a water play zone, or consider adding a sand pit surrounded by a nice, safe fake lawn.
Alternatively, astro turf can be incorporated into sensory play by setting up a sensory trail or garden. Think about what other items can be used alongside the artificial grass which children can touch and smell and that will stimulate all the senses.
2.     Form a safe play zone
Artificial grass makes the ideal safe surround for play equipment such as swings, climbing frames, trampolines and see-saws. When fitted with shock pad underlay, fake grass provides a soft-fall area, as well as looking appealing and creating interest.
3.     Set up a picnic area
It's so easy to create an attractive picnic zone for the garden or play area using artificial grass. Section off an area, lay some nice soft artificial grass and finish off with a picnic bench or simple patio table and chairs set. Perfect for happy little eaters!
4.     Inspire imagination
Role play is the ideal way to inspire imagination amongst children, and artificial grass makes the perfect base for creating themed play. Top ideas include a woodland fairy tale theme, a farmyard, or a jungle area complete with wild animal toys. Or what about a mini sports area where children can play football, tennis, skipping and hoopla? The limit really is your imagination!
5.     Take things inside
Artificial grass for a play area needn't be restricted to outside use. How about fitting fake grass in an inside play area or playroom to give children all the sensory benefits of playing on grass, all minus the cold, wet conditions we are so familiar with here in the UK?
Looking for artificial grass for a play area? Get in touch with Astro Warehouse!
If you're looking for artificial grass for a play area, whether it's for garden use or for schools, then take a look at the Astro Warehouse range which guarantees premium quality at budget prices.
As a leading artificial grass supplier, we can supply fake grass which is hard-wearing, safe, natural looking and fun to play on. For advice on choosing the right artificial grass to suit your play area, get in touch with our friendly, expert team.