Premium grade astro turf, when properly fitted and correctly maintained, will on average deliver up to two decades of continuous enjoyment. But whilst it remains a long-lasting choice for gardens, commercial sites, schools and sports venues, like anything else over time, it can start to lose the vibrant appeal and quality it once had. It is therefore important to be aware of the tell-tale signs indicating that it may be time to replace your artificial grass so that you can keep your outdoor space safe and looking great.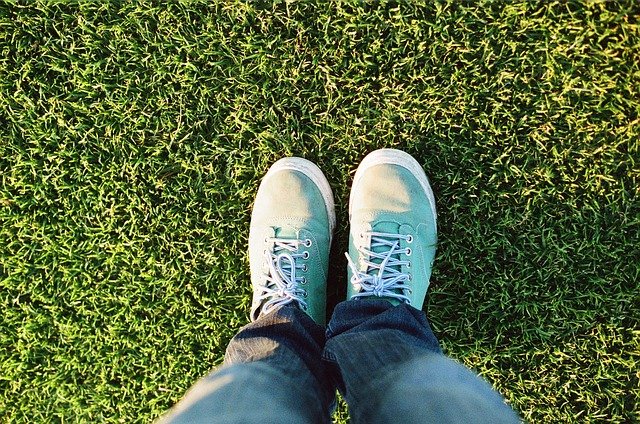 Premium grade astro turf is appealing to look at, and safe to walk or play on. However, there may come a time when it needs upgrading. Here are five tell-tale signs that your artificial grass is ready for replacement.
1.     Damage
Quality fake turf purchased from reputable artificial grass suppliers is generally highly resilient and designed to stand up to heavy wear, providing the correct installation guidelines are followed and good quality underlay is used. However, like anything, it can become damaged.
Accidents happen, and it may be that the integrity of the synthetic lawn has been compromised. Continuous inclement or particularly harsh weather conditions, floods and fire can damage the fibres of an artificial lawn. Once a section of the lawn melts or chars, there is no alternative other than to replace it. If your astro turf has not long been fitted, it may be possible to still purchase the exact same product and patch in the affected area. But if a few years have passed, it will be more of a challenge to match the colour and texture, which will generally spell the need for complete replacement.
2.     Fading
Today's premium grade fake grass is designed to stand up to a certain degree of weathering, but this may not be the case for older astro turf products, or those of a lower quality. With any dyed product, ongoing exposure to UV rays, rain, wind and sea salt can result in colour fading.
If you spot faded areas within your synthetic turf, or you feel the entire lawn has lost its original colour vibrancy, it could be time to replace it with an upgraded version.
3.     Weakening seams
Lower end budget artificial grass may not be as well-engineered as the premium grade version. This could lead, over time, to weakening of the seams. Such an issue can also be due to incorrect installation, poor maintenance, or usage that doesn't fit with the turf type. For example, astro turf designed for light garden use may have been fitted in a sports field or school playground where usage is heavy.
Look out for splitting or separating seams, as these can pose a safety hazard. As soon as you spot anything along these lines, it's time to replace your fake lawn.
4.     Stains and odours
Whilst fake lawns are well resistant to pets and human-induced stains, this is only the case when such mess or stains are cleaned up straight away.
If any organic matter is left unattended on astro turf, it will not break down naturally as it would on a natural lawn. This can lead to stains, mould and bad odours. Similarly, if spillages are not dealt with immediately, stains will set and become difficult, if not impossible, to remove. When this happens, there will be no choice other than to invest in a new artificial lawn.
5.     Moving home
When marketing a property for sale, kerb appeal really matters. A freshly laid, premium quality fake lawn will turn heads and attract all the right attention. In fact, astro turf is known to boost saleability.
If your artificial lawn is looking like it's past its sell-by date and you want a quick sale, it could be a good time and worthwhile investment to replace it.
For quality artificial grass suppliers, look to Astro Warehouse
Our astro turf ranges are rated for their exceptional quality at value-added prices. To learn more about what we have to offer in the way of premium grade budget artificial grass, you are welcome to browse our artificial grass ranges, consult our installation guides, or get in touch for all the advice you need from our helpful team.