Halloween is a good excuse to dress up, have fun and eat chocolate! If you're entertaining or having friends over for Halloween this year, then read on to find out some of the best Halloween garden decorations along with top tips for Halloween garden ideas.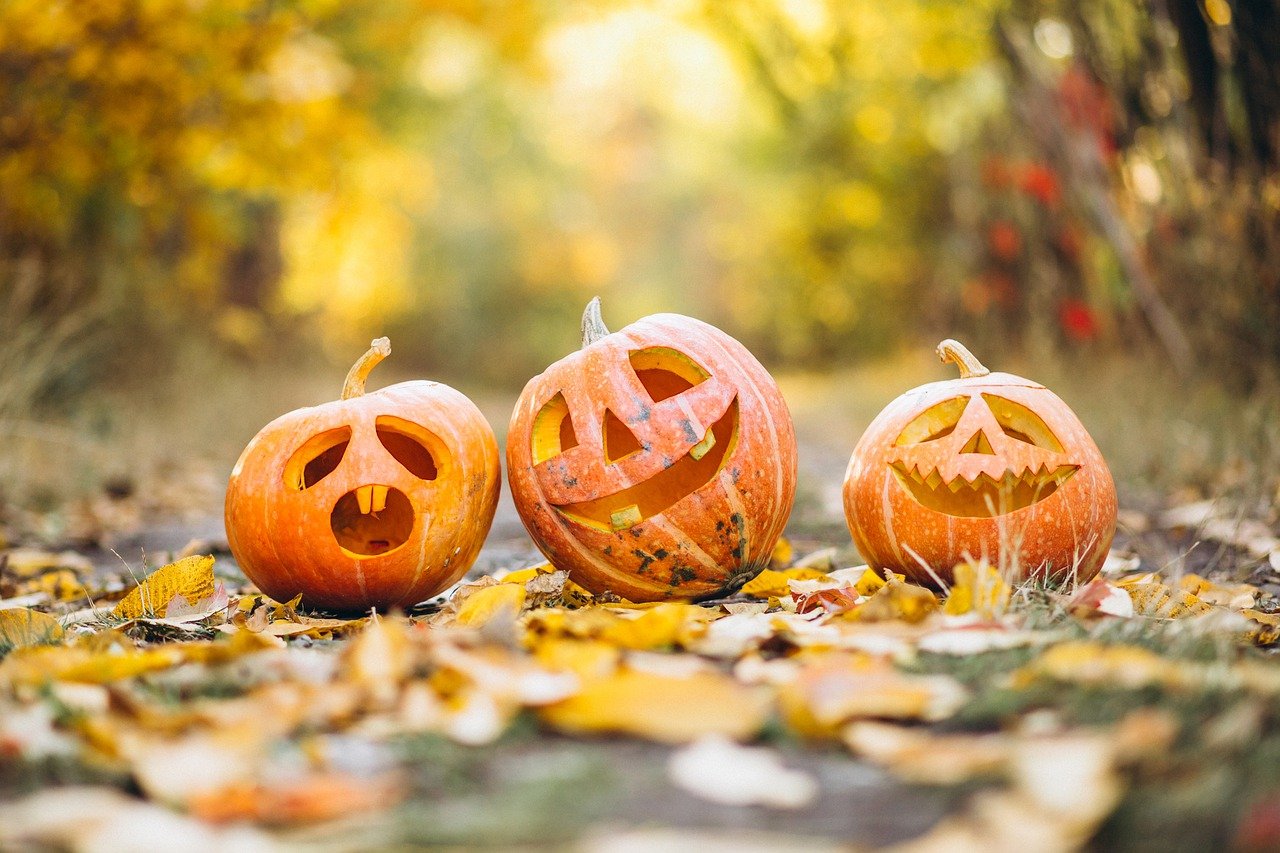 Halloween garden lights
Adding spooky lighting is a sure way to change the ambiance in your Halloween garden. If you're short on time, you could buy party lights which can be strung along a fence or around a shrub. There's some suitably creepy lights featuring spiders or bats which make perfect Halloween garden decorations.
If you have more time and want to try making your own Halloween garden lights, you could decorate jars or lanterns with candles or tea lights. If you really want to go to town, how about making an eerie candelabra perhaps painted black as a centre piece for your garden table. Remember to keep candles and lanterns on flat surfaces, or you could try hanging your lanterns to create an eerie shadowy atmosphere.
Halloween wreaths
A wreath on your front door is a creative way to set the scene and welcome guests to your Halloween front garden. You could also make a wreath for brick walls, fences and doors as part of your main Halloween garden decorations too.
If you're making your own, then you can get as creative and as frightening as you like! Incorporate some dried twigs and then decorate with berries and autumn leaves or you could opt for scary decorations such as spiderwebs, witches, ghosts and ghouls.
Pumpkins as Halloween garden decorations
If you're searching for Halloween garden ideas UK, then your search wouldn't be complete without the obligatory pumpkin! Get everyone involved in these Halloween garden decorations by carving a scary face or design. Pumpkins look effective when they are lit up with tea lights and dotted around a garden or you could stack carved pumpkins up together in one place for another effective look.
Other spooky DIY Halloween garden decoration ideas
There are plenty of Halloween garden decorations you can buy online, but if you have the time, how about trying some simple DIY ideas to decorate your Halloween garden?
Black paint is handy for giving decorations an eerie feel. Try spraying old pots or vintage photo frames in black and then writing spooky messages on them. Or you could fill photo frames with sinister black and white photos which you can get online. Hang your frames with ribbon and then dot them around the garden for a spooky look.
Use black paper to cut out spider web style wreaths which you can decorate and drape around your Halloween garden.
Another simple trick is to cut cardboard into rectangular shapes which resemble wooden slats. Paint a couple of these with the wording "Keep Out" and then tape each one to your front door to give your Halloween front garden an extra special message to your guests.
Fake grass for your Halloween garden party
It might not be spooky, but false turf is a great idea if you're entertaining this Halloween. A fake lawn looks amazing and gives a good impression for your visitors.
Quality artificial grass is also durable, and will withstand a high level of foot traffic as your guests admire your Halloween garden decorations. With a fake turf you'll avoid the awkward situations of guests in heels sinking into a muddy lawn, or traipsing dirt into your house when they need a re-fill.
Whilst a synthetic lawn is perfect for entertaining, be sure not to put any candles, lanterns, fire pits or any other heat sources directly on to your fake grass as it could end up getting scorched.
Looking for Halloween garden decorations? Don't forget your artificial grass from Astro Warehouse.
There are many Halloween garden decorations available to buy and make this season. Let your imagination run wild with spooky ideas! Don't forget that an artificial lawn will set off your Halloween garden beautifully and it will cope well with a high number of visitors too.
Our artificial grass range is premium grade quality and also comes by the roll so it can be supplied to you at unbeatable prices. Samples? Order yours here.
Don't forget to check out our installation guides for help fitting false turf on any type of surface.
Questions? Get in touch with our expert team.